Elections 2020
Electing people with drive and energy to decision making bodies within the Church in Wales has never been more important.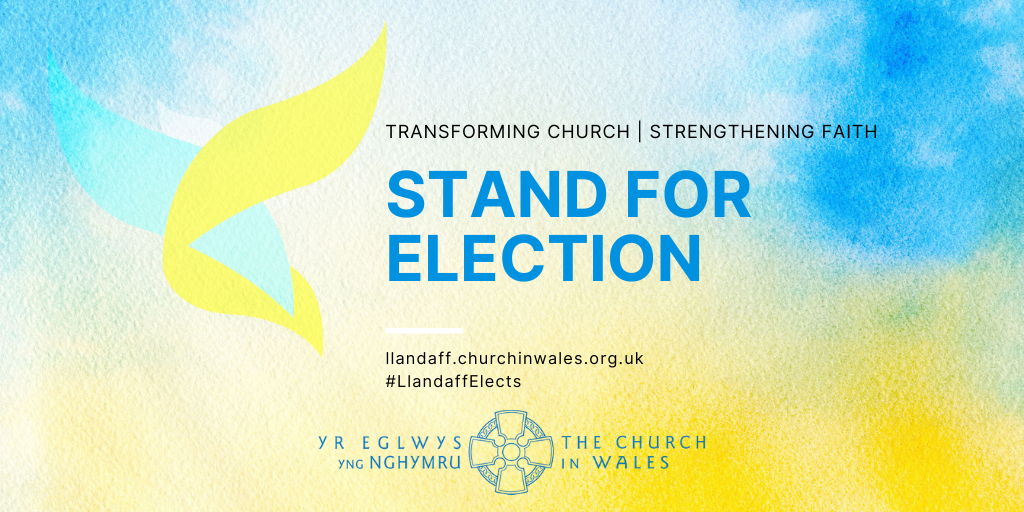 We are seeking candidates from clergy and lay people (those who are not a member of the clergy) to stand for Governing Body (the parliament of the Church in Wales), and the Representative Body (the financial arm of the Church in Wales).
We are also seeking candidates from clergy to stand for the Disciplinary Tribunal panel.
Influencing the future of the church in wales
You will be responsible for decisions that affect the future of the Church in Wales and, ultimately, the Diocese of Llandaff. Debates range from human trafficking and modern slavery to discussing new ways to grow faith and ensuring our financial security.
You will be passionate about faith and committed to ensuring the Church in Wales makes decisions in the best interests of all communities across Wales.
Most importantly, you will be the positive change you want to see in society.
Diocese of Llandaff needs people like you to reenergise Christian faith throughout Wales.
Stand for election today. #LlandaffElects2020
Nomination forms
All nomination forms can be completed online. This will help us run a smooth election process as the Diocesan Office has yet to reopen after lockdown.
Governing Body
Information about Governing Body, including eligibility and time commitment, is on the Church in Wales website. Nomination forms are below.
Representative Body
Information about the Representative Body, including eligibility, is on the Church in Wales website. Nomination forms are below.
Disciplinary Tribunal
Information about the Disciplinary Tribunal is on the Church in Wales website.
Any questions?