Ministry during Covid-19
During the Covid-19 pandemic countless people in our parishes have stepped up to exercise ministries they weren't fulfilling before. These wonderful examples demonstrate how God calls us in unexpected ways to serve him and minister in ways we never imagined...
Rhiannon Stevens (Llantrisant)
Rachel Evans (Llangynwyd with Maesteg)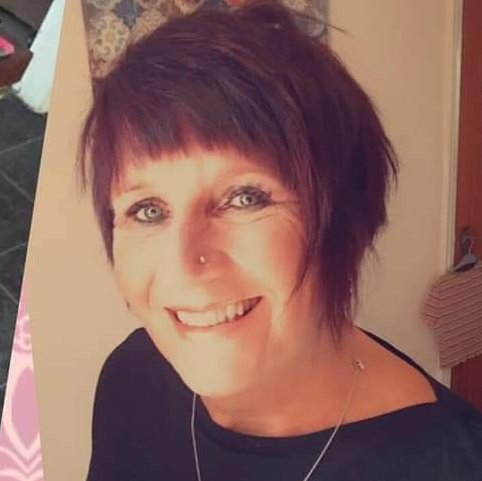 Following the initial shock of the lockdown in March 2020, due to the Coronavirus pandemic, and the challenges I faced both personally and in my working life, I knew that I would have to rely on my faith and trust in God.
I decided to concentrate on using this season to draw closer to God and prayed for a deeper relationship with him.
We were very fortunate as a church to access Zoom Services for the Eucharist and almost daily Evening Prayer. This was a wonderful way to keep us connected to God and to each other. These services were led and managed beautifully by our Vicar Martyn Evans and later joined by our Curate Geraint John.
During this time I had asked Reverend Martyn if he had any resources that I could use in deepening my relationship with God. He gave me the book 'God of surprises' by Gerald Hughes to read. This was based on St Ignatius of Loyola, and using imaginative and contemplative prayer. During this time he also invited members of our Church community to lead Evening Prayer and give a short reflection. I was offered the opportunity to 'dip my toe in' and lead a service.
This caused me to strengthen my reliance on God as I wanted to deliver a reflection that would seek to encourage the faith of those who were listening.
During this time, I along with others, have continued to lead the services and each time I have sought God for the right words to say. In doing this I have discovered treasures in studying the Bible, and in deepening my own relationship with God.
We as a church family have been encouraged to share reflections with one another, which has provided us with a richness of experience and knowledge, which in turn has developed a forging of new friendships with others, we would not have known prior to the lockdown and worshiping in three different churches.
I am very grateful to our clergy for the opportunity to worship together, in this way, consolidating a real unity between us all and in creating an atmosphere for spiritual growth.
Barbara Turner (Caerphilly)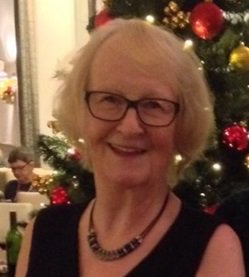 My name is Barbara Turner and five years ago, I retired as Rector's Sub warden in the Benefice of Eglwysilan and Caerphilly. I still had my Pastoral ministry and Eucharistic ministry and other voluntary roles so I kept busy.
Then came the pandemic. In June, I was asked if I would become the temporary People's Warden as the current Warden was leaving to pursue her training as a priest. The Archdeacon had given permission as I was over the allowed age. I felt privileged to have been asked but was unsure if I could do the job. I prayed a lot on this and eventually felt able to give a positive answer.
It has been a joy to be serving in this Ministry albeit on Zoom. I know God is at the centre of everything we do and He picks me up when I feel that I'm not doing things as well as I should. During this period, I have found a deeper meaning to my faith. Because of being involved with the liturgies, I have understood so much more about Bible passages and have been attending Bible Book Club.
Sadly, I will be leaving the post when a new People's Warden is appointed at the Vestry. As Pastoral Visitor Co-ordinator, I will still be attending MALT meetings weekly. The team has been determined, with God's help, to provide all we can for our people and to help them cope with loneliness and anxiety. The Ministry Team, Pastoral Visitors and volunteers have been phoning over 300 people every month. Many of these are people outside the church who have asked for help or have been past parishioners and they have received a monthly magazine by post with lots of interesting items and prayers.
Chris and Sharon Kitching (Wenvoe and St Lythans)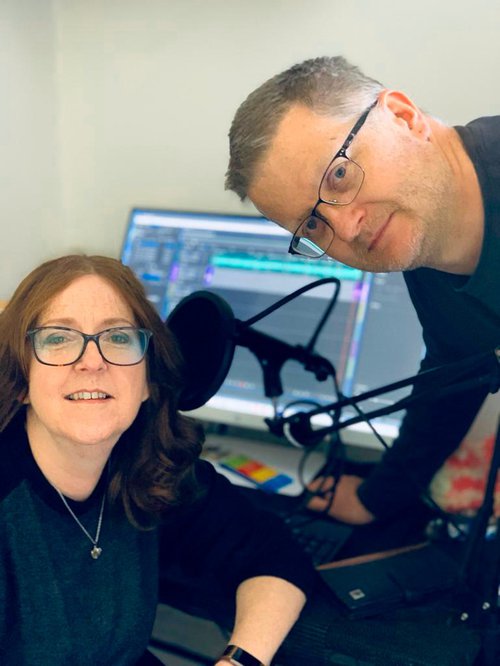 We are Sharon and Chris, two members of the Wenvoe and St Lythans lay worship group that led a monthly Celtic morning prayer service at St. Mary's Wenvoe before the pandemic started in 2020.

Thanks to the commitment of ministers, both ordained and lay, we are now used to joining worship online and it is hard to think back to the time when this was a challenge for many of us. When our churches closed, it was important to us that we continued to offer the monthly morning prayer service to help support people at a worrying time and to provide something complementary to the excellent live Facebook services led by Jon Ormrod, our parish priest.

After listening, by chance, to a fascinating podcast featuring the leader of the Red Arrows display team, we decided to give it a go. We honestly had no idea and less natural talent, but we had access to some sound editing software and the publishing process seemed straightforward. The first ten weekly episodes centred around a morning or evening prayer service, with the generous contributions of group members, friends and other students at St Padarn's Institute, where Chris attends the Theology for Life course.

Ideally, we would have continued this more magazine-type format, but we were conscious that we could only ask so many favours and we significantly under-estimated the production time required. From August, we reverted back to the more simple monthly morning prayer format.

With no previous experience, our expectations were low. Why would anyone want to listen to us? So, we were amazed that over 500 people from as far away as Birmingham listened to the first ten episodes, which for us highlighted the enduring need for faith in uncertain times. The Celtic prayer service readily translated to the Podcast format and we remain truly grateful to the Iona Community for allowing us to use its liturgy during the crisis.

As churches slowly re-open, we will need to review if a podcast is still appropriate. Whether the service continues or not in this format, we were honoured to be trusted to produce and deliver worship at a difficult time for so many people and hearing familiar parts of the liturgy read by our congregation members and friends added new depth. At the very least, the experience has taught us that something that for us was daunting and way beyond our comfort zone can become possible with the Sprit's help.
Ann Morgan (Llangynwyd with Maesteg)
A year has passed since we were told to stay at home to protect ourselves and the NHS from the effects of the coronavirus. Little did we think that services on Zoom would become such an integral part of our lives.
Before all this we had been encouraged by our previous vicar Geraldine Blyth to think and ponder on the place of laity in leading services. A few of us had become used to leading a morning or evening prayer when asked. When our new vicar arrived, he saw this as a great plus and actively encouraged us to think of this as part of our ministry and wanted this to continue and expand even. More people came forward willing, if apprehensive, to lead some evening prayer services on zoom and the encouragement continued when our new curate Geraint arrived.
After a year of regular services we are going from strength to strength. Our dozen lay leaders are warming to their role and the services are all well attended, and we are even lucky enough to be attracting new members to join our family at St Virtual's. It is always interesting to hear other people's thoughts, experiences, journeys with God and faith. Some share quite personal reflections, others will base their reflection on the readings chosen for evening prayer.
I have been honoured to be part of a team to lead services. I have never read so much of my bible. I have researched, read around subjects when preparing my reflection and have always been interested in what I have learned, it continues to be an enriching experience. I do hope that St Virtual's will continue at some level as it has provided the housebound, sick and infirm with a chance to meet for worship with fellow parishioners and this has been so important during a very isolating time.
It is amazing what can be achieved when we take a leap of faith. We look forward to new challenges during the year ahead with the formation of a new ministry area. We go into this with faith and courage that all will be well, and we will be guided through it all.
Dionne Wood, Karen Mahoney, Lindy Thorne, Marged Bell, Sarah Sharp, Janet Patterson, Andrea Cox, Eleanor Swanton, Janet Rowlands and daughter Hannah ('The Res Posties' - Glanely)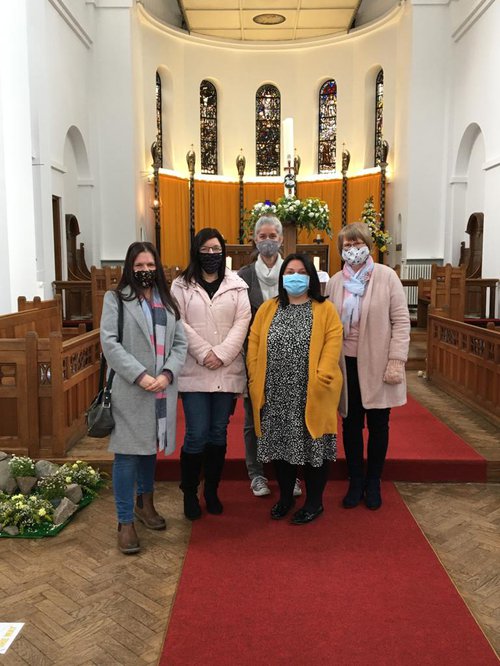 We are nine individuals from the Church of the Resurrection in the Parish of Glanely based in the West of Cardiff. Together, we form a pastoral team affectionately known as the 'Res Posties'. Our team was formed in March 2020 in response to the Covid 19 pandemic and a year later we are going from strength to strength!
Each team member has a group of vulnerable individuals from our congregation that they visit each Saturday. We deliver copies of the readings and sermon whilst providing a friendly face, listening ear and an invaluable, ongoing connection to our Church Family which has impacted us all deeply.
As Janet P says, "For some, they may not have seen another person all week, so it's lovely to see their big smiles. The visits have made a big difference to me and I can see the difference it has made to them. I know that by sparing my time I'm making an impact on their lives and I have become more understanding of the needs of the vulnerable members of our church community."
Lindy explains, "the visits let me put my faith into action by reaching out and keeping them involved. It's encouraged me to be compassionate particularly to the elderly who have been feeling very vulnerable and lonely. It has strengthened my faith by putting others first forming friendships, gaining trust and love."
Janet R and Hannah said, "Our lady always thanks us for calling and said she looks forward to our visit as she doesn't see anyone throughout the week. I think I really need to thank her as without her knowing my fears before I become a postie she also helped us both with our mental health. She gave us both a purpose to leave the house and we both felt enlightened when we came home and had something else to talk about."
For me, I have always believed that we are each given gifts that God calls us to share with each other and over time my relationships with my ladies have grown deeper. We have shared much laughter and tears and it has brought me such joy and a sense of fulfilment in knowing they have been comforted by my visits.
It has been heart breaking to me not to be able to hug them or hold their hand when they needed it and I have learnt a lot about myself because of this. This has impacted me greatly and I feel my faith has been strengthened as a consequence.
I feel blessed that God called me in this way……What is God calling you to do?
Written by Dionne Wood on behalf of the Res Posties
Ross Pilliner (St Padarn's Institute)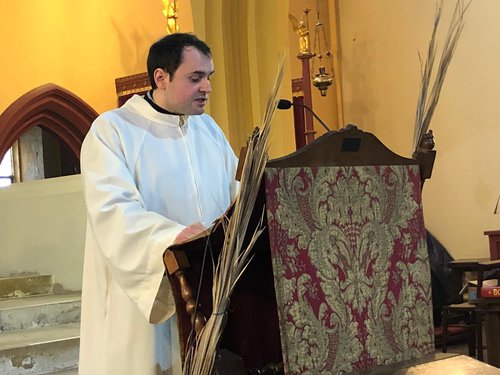 This year has been a very strange time to start training for ministry. In addition to the obvious global pandemic, I got married and left my full-time employment. Following the outcome of my provincial panel in November 2019, I had no idea that 2020 would be so tumultuous and that my training path would be so testing and unorthodox.
I was recommended to do a three-year training programme with St Padarn's, which consists of a theology degree, placement in a parish context and formational development within the community of the college. The response of the college has been rather impressive. Having to transfer fully to online learning has forced everyone to quickly learn how to record an act of online worship and to remember to hit mute when the doorbell rings with a delivery!
The skills that my cohort have developed in producing and leading online worship are fantastic and will prove to be invaluable in future ministry. Despite the circumstances, the college community, students and lecturers, have bonded well and in many ways, it has made us reevaluate the things that are vital to our learning experience and those that are less important.
I've been lucky to be in a placement parish that has remained open as much as possible. I've continued in my parish-based training and have seen first-hand how churches have overcome the challenges from Covid 19. One thing that has struck me is how important the church being open has been for some of our congregation. To physically worship together is a blessing, and it's been wonderful to be part of that.
I've loved having the opportunity to study and learn in such exceptional times, which is truly preparation for anything. I've also been privileged to see how God works through us and our situations, His ministry never stops, it just changes.
Heather Edwards (Llangynwyd with Maesteg)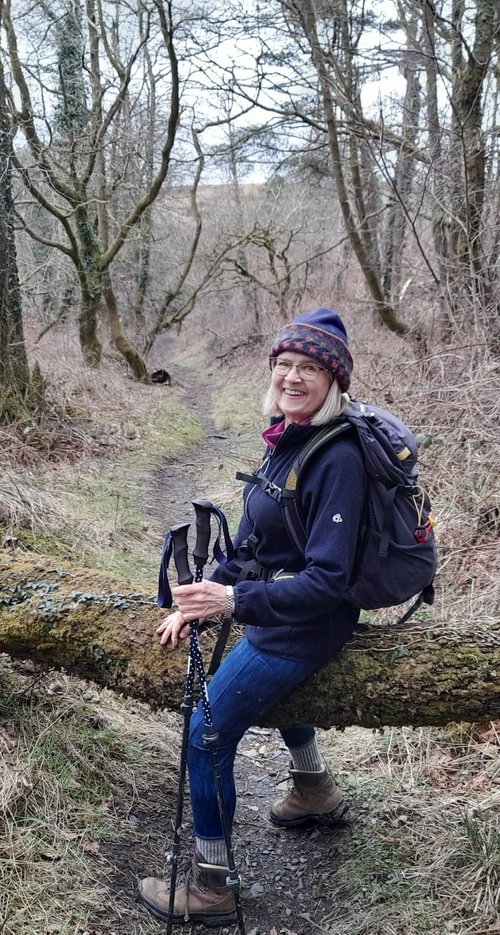 A year ago Covid struck us stealthily, unexpectedly and with devastating consequences. So, how were we going to respond and cope as a Parish, and where did my personal faith fit into this? Very fortunately for us here in Maesteg, our Vicar and some clever and willing IT people in the church began our Zoom services, which have flourished and inspired us and kept us going. Our St Virtual's services don't just happen on Sundays either, but include twice weekly Evening Prayer services as well as our two Sunday services. So where did this leave me, with my responsibilities as a sub-warden?
I decided that now was the time to be brave and offer to be on the rota to lead Evening Prayer services. This can be a scary prospect, but I soon found myself immersed in researching the Bible readings with the help of Mr Google, in order to prepare my reflections. I found that the personal stories of the other worship leaders were what inspired me the most, so I began to think about how my working life in Social Work and mental health, my walks on my mountains, or even just the everyday dilemmas we face, could become a part of my addresses. Leading the prayers of intercession became another challenge! So much going on in the world to pray for, Covid's toll on us all, wars and demonstrations, Black Lives Matter, Violence against Women etc. Lots to bring to the Lord in prayer. But then I also felt that people might need prayers of comfort and peace in this turbulent time, for I certainly did.
I was also forced to re-examine my own rather neglected prayer routine, my lack of faith, at times, and my need to step out of my spiritual comfort zone. For, how could I lead others in worship without taking a grip on my own spiritual tardiness? But there is hope, scientific discovery has brought us the vaccines. Our friends and family have become even more important than ever, and that blossoming of Spring outside my window has also infiltrated our church and our faith, bringing the promise of a new life in Christ and Hope for the years to come.
Beccie Morteo (Welsh St Donats)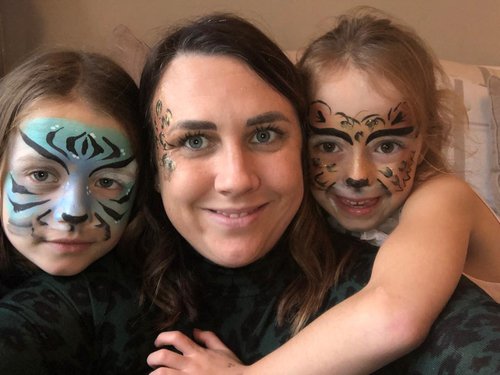 This past year has seen a whirlwind of changes for those of us leading children's worship. Our "how, what and why" has changed significantly. At the start of the pandemic, we knew we needed to keep our children connected with each other and the church, so we moved our club online.
The children that attended our club ranged from ages 2 – 11 so we needed a simple format that worked for everyone. This centered around bible stories, arts and crafts activities, reflection and prayer. Communication was key. The use of social media and WhatsApp groups to prepare for the session, share resources and send out links.
We also encouraged children to be involved with key East Vale services, such as leading our online Stations of the Cross service on Good Friday and taking responsibility for the readings in our crib services. This allowed them to continue to connect with the wider church community and the traditional Anglican elements of our services.
I noticed that as the weeks went by the group started to grow together and become closer. We got to know each other better, lighting our candles for keyworker parents, praying for grandparents who were poorly and sharing our concerns about the pandemic and returning to schools together. The spiritual support element of what we were doing deepened. It encouraged me to think about why I want to support children's ministry in our church. The initial volunteering to help with activities has developed into a want to lead, support and enable spiritual development.
This coincided with my work as the School Development Officer for the diocese and my own further understanding of a personal calling. An introduction into theology through Tristan Hughes' Lent book alongside head teacher colleagues and weekly reflections as a group allowed me to think about this further. The ability to link all these things together has enabled me to take a fresh look at what we are offering our children. The way in which schools can link with churches holds endless possibilities.
Looking towards the future, the challenge lies in retaining the lessons learnt whilst adapting to the lifting of restrictions. I have been inspired by the work in other parts of the diocese, especially the use of outdoor spaces, and hope to look at how we could develop similar opportunities. The sharing of ideas and support is essential for us to move forward.
I am proud to say that our church and children's club didn't close during the pandemic, our building may have closed but our support and connections stayed strong. Lockdown allowed us an opportunity to reflect, discuss and move forward in a way that we might not have done without the restrictions placed upon us - the proverbial rainbow at the end of the storm.