St Cynwyd, Llangynwyd
St Cynwyd, Llangynwyd, Maesteg CF34 9SB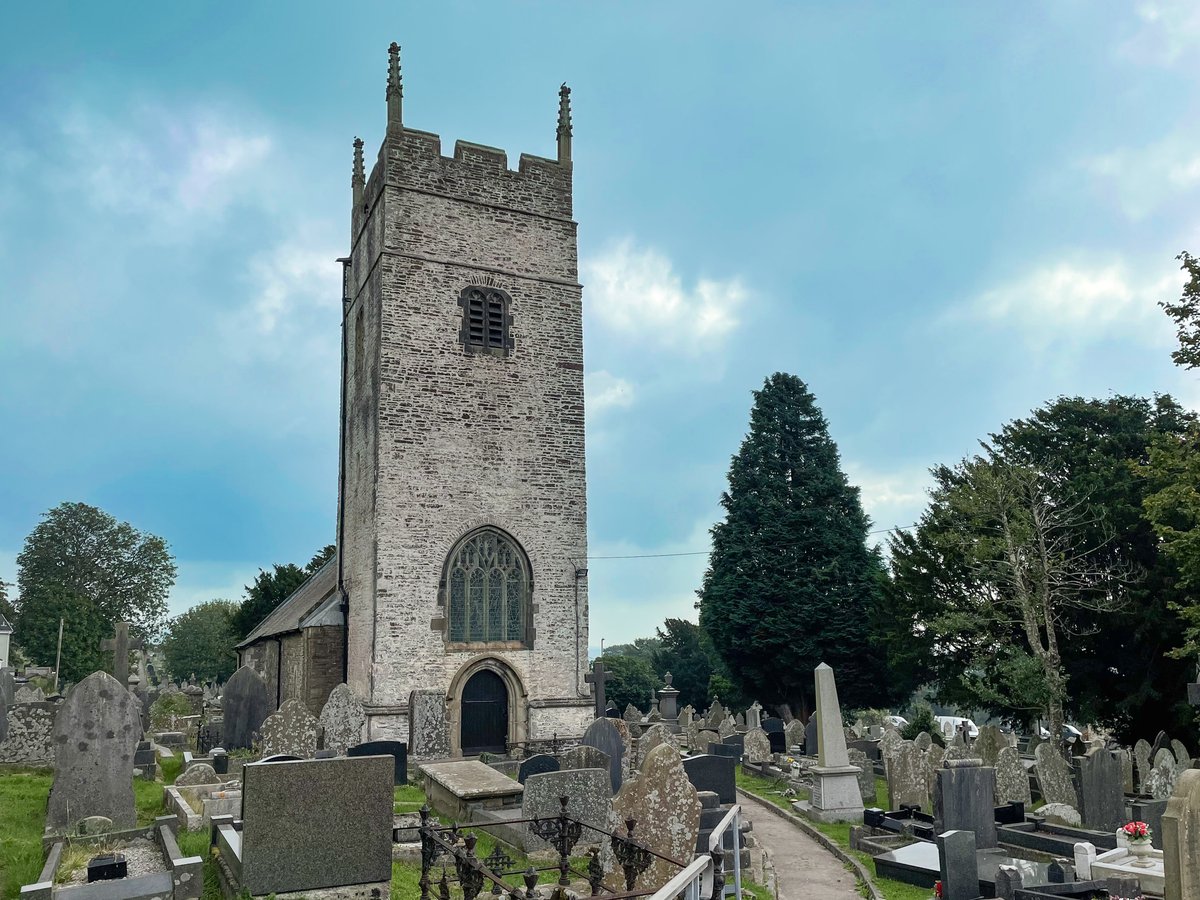 Church Open for Visitors - quick reference guide
| | |
| --- | --- |
| Saturday 18th June | 12noon-2pm |
| Monday 20th June | 10am-4pm |
| Tuesday 21st June | 10am-4pm |
| Wednesday 22nd June | 10am-4pm |
| Thursday 23rd June | 10am-4pm |
| Friday 24th June | 10am-4pm |
Events at St Cynwyd's Church 18th to 26th June
Saturday 18th June
Launch of the 'Tower of Flowers', an incredible cascade of flowers sweeping down over the church tower – all of which have been knitted by volunteers. Llangynwyd's yarn bombing response to guerrilla knitting!
Sunday 19th June
6pm – 'Songs of Praise'. A service of celebration to welcome all to the church and the launch of a week of festivities and events
Monday 20th June – Wednesday 22nd June. Open 10am to 4pm
A chance to explore this gem of a church and its fascinating history. Displays and refreshments.
Thursday 23rd June – Open 10am-4pm
2pm Talk by Professor Madeleine Gray - 'Good thief, bad thief: who was on the rood screen at Llangynwyd?' You may have wondered where the stairs in the north wall of Llangynwyd Church went, and what the holes in the chancel arch were for. Or you may know about the Holy Rood of Llangynwyd but be puzzled by the strange triple cross on an old gravestone at the back of the church. Madeleine Gray is Emeritus Professor of Ecclesiastical History at the University of South Wales. Follow her on a journey of exploration as she finds the links between Llangynwyd, Margam and Laleston and the old trackways that brought poets and pilgrims to our village.
Friday 24th June – Open 10am-4pm
7pm. Festival Concert. Final line-up tbc.
Saturday 25th June
2pm Story Time with Maesteg Library. This afternoon Jools from Maesteg Library takes us on a magical adventure with story time crafts and singing. For children aged 3-83!
Sunday 26th June
6pm Close of Festival and Service of Thanksgiving. An opportunity to celebrate the role St Cynwyd's has played in the life of the community over the centuries and its continuing place at the centre of Llangynwyd and the hearts of people far and wide.