St Michael & All Angels, Llanmihangel
St Michael & All Angels, Llanmihangel, Vale of Glamorgan, CF71 7L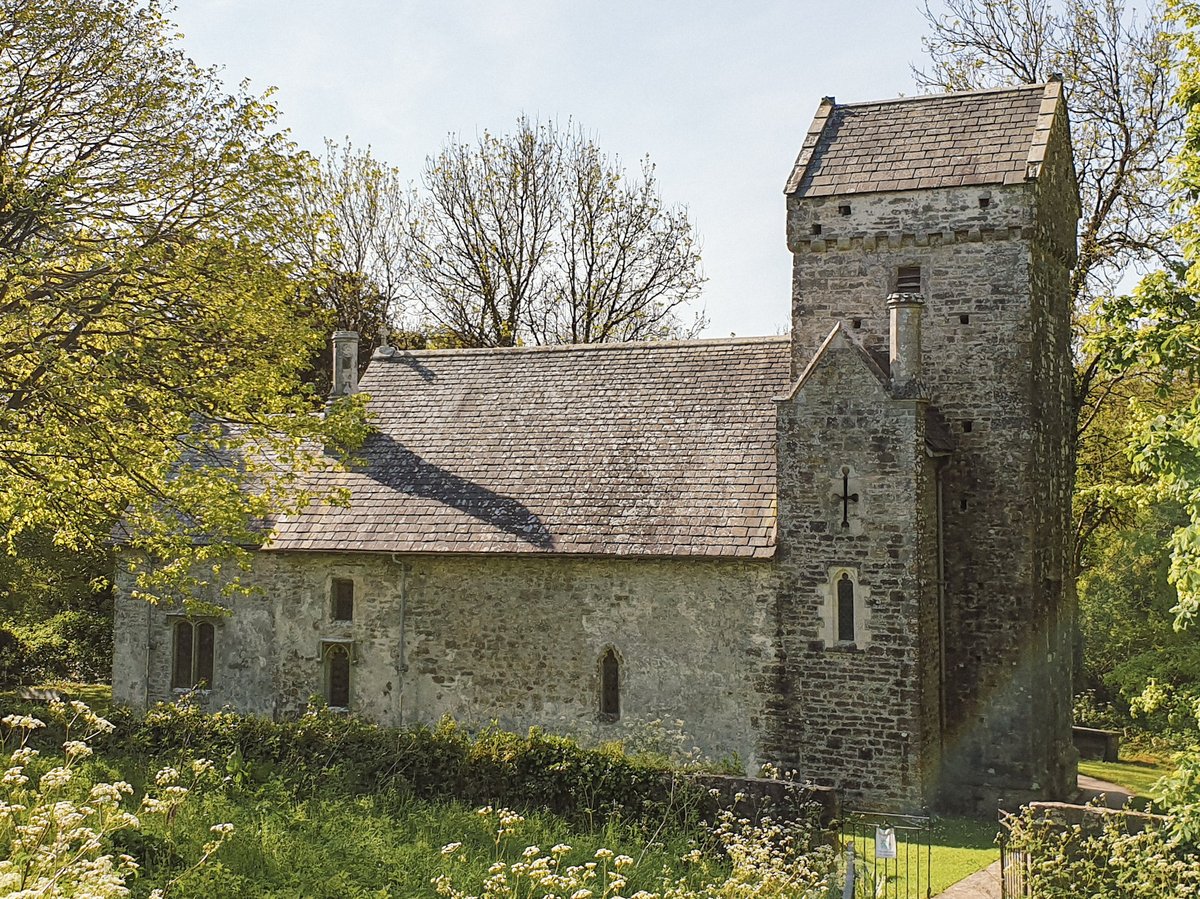 Church opening times for visitors
St Michael's is open every day in daylight hours
Events at St Michael's Church 18th to 26th June
Saturday 18th June
2.30pm. Local history walk from Siginstone, Victoria Inn  to Llanmihangel and back. Led by David Harris who will tell a medieval tale of monks, fish pools and the Mill. Distance around 4 miles.
Sunday 19th June
3.00pm. Byddwn yn ail-greu gwasanaeth o'r Hwyrol Weddi o'r G17eg gan ddefnyddio'r Llyfr Gweddi Gyffredin a'r Salmau Cân a gyhoeddwyd yn 1621 fel y byddai Archddiacon Edmwnd Prys, "Salmydd Cymru", wedi ei arwain. Darllenir y llithoedd o'r Beibl Cymraeg a gyhoeddwyd yn 1620. Arweinir y gwasanaeth yn uniaith Gymraeg gan y Parchedig Dyfrig Lloyd.   Yn 1621 cyhoeddwyd fersiwn diwygiedig o'r Llyfr Gweddi Gyffredin yn Gymraeg a oedd yn cynnwys, fel rhan o'r gyfrol, Y Salmau Cân (Salmau Mydryddol) gan yr Hybarch Edmwnd Prys.
3pm A re-enactment of a 17C service of Evening Prayer from the Welsh Prayer Book published in 1621 with metrical psalms, as would have been conducted by Archdeacon Edmwnd Prys, the 'Psalmist of Wales'. The lessons will be read from the revised Welsh Bible published in 1620. The service will be in Welsh and led by Rev'd Dyfrig Lloyd.' In 1621 a revised version of the Book of Common Prayer was issued which included bound in the same volume Y Salmau Cân (the Metrical Psalms) by the Venerable Edmwnd Prys.  
This will be a free ticketed event. Book ticket
Monday 20th
6.30pm – Historical Evening. Find out more about the history of Llanmihangel church and community with Sian Evans
Friday 24th
6.30pm. A Midsummer Day Harp Recital with Sue Banks
Saturday 25th
2pm. Art exhibition. David Ellis' 'A Pilgrimage through the 12 churches of the Glamorgan Heritage Coast'. Cream teas available.