Bishop June's Christmas Day Sermon
Do not be afraid; for see – I am bringing you good news of great joy for all the people: to you is born this day … a Saviour, who is the Messiah, the Lord.
You must've thought long and hard before deciding whether to come to the Cathedral this Christmas morning to hear those words.
Will it be safe?
What do you have to do to even qualify for a seat?
I want to say 'Well done' to my colleagues in the Cathedral who've worked so hard to make a booking system fair and accessible. They've done a terrific job in unpredictable times.
Was it even worth it given you're not allowed by law to sing 'Hark the Herald'?
Do you know I'm still trying to work out whether it's been an advantage or a disadvantage to live with two in-house lawyers at home during this 'lockdown' year but never has the law so much needed interpreting in relation to things we take for granted, like Cathedral music, and again thank you so much to Stephen Moore and all today's musicians for bringing us the great joy of Christmas music when we're not allowed to sing.
Does receiving only the bread and not the wine spoil the sense of what is happening in the Eucharist?
The Church says it shouldn't but like so many things we'd like to return to what we once knew and valued.
2020 has truly left its mark on us. In deciding to come to church today, surely we've brought with us all our vulnerabilities and what's been asked of us in this frankly horrible year.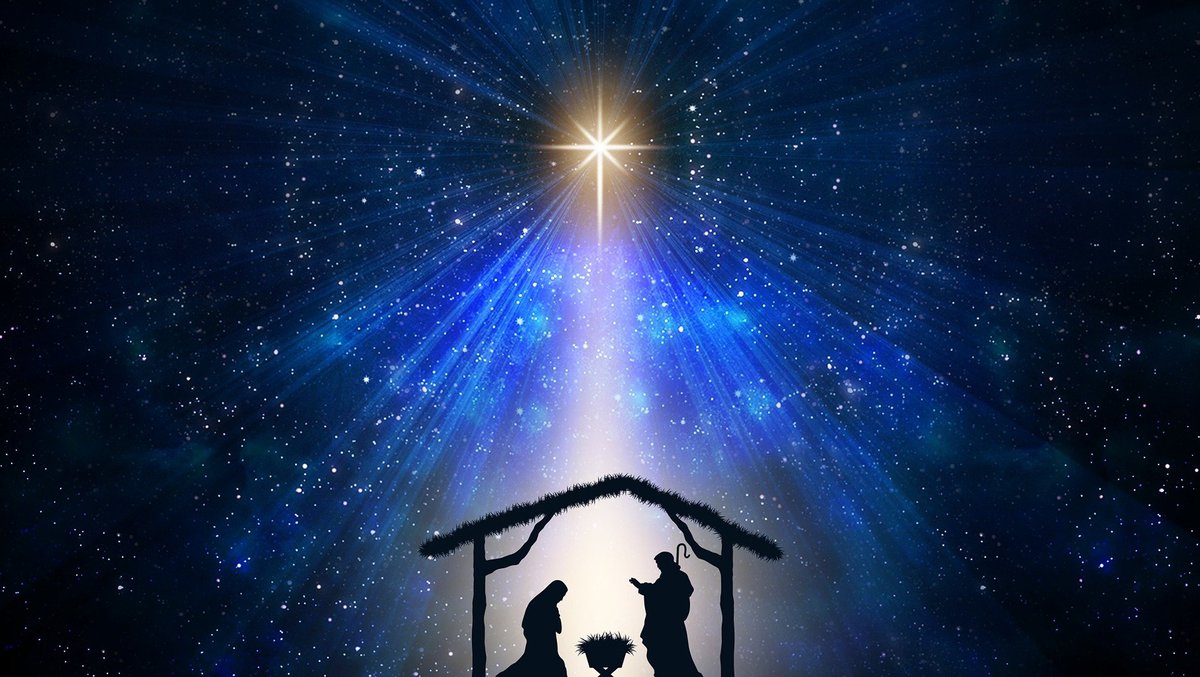 And now that we are here, we have listened again to the ancient story of how God himself took on vulnerability. He became vulnerable because he knew that the human lot was tough, and he wanted to rescue us. He longs with all his compassion, and the passion of enduring love, to be your Saviour. So, as we heard St Paul say to his fellow worker Titus, "we wait for the blessed hope and… he it is who gave himself for us that he might redeem us…"
Christmas Day is a story about vulnerability.
Perhaps you can hear Luke's familiar account with new ears this year as you once again imagine yourself into that tale of multiple vulnerabilities.
There was global upheaval in the world into which Jesus was born because uncontrollable forces – namely the Roman Empire - had ordered a registration and everyone was commanded to relocate. Not a virus but still one of those unstoppable forces shaping the world.
For a pregnant woman there was no choice about the timing of this disruption. How Mary must've raged against having to make a journey far from home, just as we've raged against the cruelties and disruptions of this year.
Moreover, we know that Jesus' parents were poor and so doubly vulnerable to what was happening. Even in an overcrowded Bethlehem money would've bought them a better place than a stable. What we absolutely know from this year's pandemic is that when the world's troubles come, they impact on us unevenly and unfairly.
And Luke highlights the shepherds who were out under the night sky and afraid. They were outdoors because they were guarding against the threats of their world. They were in a place to hear the angels proclaim 'I am bringing you good news of great joy' precisely because they were protecting their sheep against bandits and predators.
The simplest message of Christmas Day is that God made himself vulnerable so that we might know he is with us in all life sends our way, seen and unseen.
He does not want us to be afraid.
Simple but profound because we've delved a good deal deeper into the story of our own vulnerability this year. We really need to know that God goes there with us, in it all.
It's obviously been about practical challenges. We've a shared sense of fragility. From our health services to the business economy to protecting the education of our young, and the arts – in all this the sense of shared insecurity – of potentially being overwhelmed - is huge.
Yet in addition to those multiple practical fragilities, we've experienced something much more, and that is the feelings which accompany those threats, and how to cope with our prevailing sense of uncertainty. Those feelings are not in any way easy. We've felt a far greater sense of shared failure. We've been called to more honesty and compassion; to live by the conviction that we succeed better by co-operation than competition. Even more, we've had a taste of feelings such as insecurity, isolation and frustration which are the daily, unjust realities of so many on our planet, and for whom there's no prospect of release.
It's in all these vulnerabilities that the good news of great joy comes to us.
I had an e-mail from a 91-year-old friend last week telling me he was going to have the vaccine in just a few days' time and his message certainly had a strong whiff of joy about it. But the vaccine programme will not be all we need as we try to step beyond the challenges and feelings of 2020.
Let me encourage you on this Christmas morning to think about two signs of hope and courage.
The first is that given to the shepherds and to which the angels direct them. "This will be a sign for you: you will find a child wrapped in bands of cloth and lying in a manger." The promise is that Jesus Christ is to us a Saviour, one who rescues, sustains and befriends us. If your sense of Jesus as a Saviour has grown weak over time the sign of the child in the manger this year may be for you, as for the shepherds. May it bring you fresh courage and renewed hope even when we leave these Christmas days behind.
The second is definitely a sign from this year. In the early days of adjusting to what was happening to us, we adopted the sign of the rainbow. It began as a sign of gratitude to those offering care to the sick, and who put themselves at risk.
Rainbows have meant many things even in our own lifetime, but let me remind you of their origin, as a symbol of hope and courage for human society.
Somewhere between the Garden of Eden, when things went wrong for humankind, and the call to Abraham, that people should live by faith; there came Noah and his ark. God saw the plight of humanity, the corruption which prevents us from being better than we are, and God saw how the earth was filled with violence. A global crisis follows – not a virus but the ecological disaster of a flood – and in mythical language we're told God saves the life of both the natural world and human society.
Thus, we were given that rainbow sign of hope, a sign of rescue, of the love between us and our Maker.
It is that love which is God's Christmas message to us.
This crisis of health and all it imposes on us has made us very vulnerable. Yet in all our vulnerabilities let us know that we are rescued by love. I'm glad you came today, or decided to worship with us on screen, to celebrate a God who made himself vulnerable, and who gives us the gifts of hope, of courage, of good news. Who says to us: 'Be not afraid… to you is born this day… a Saviour.'
Watch the Christmas Day service