Bishop June's Christmas Eve Sermon
This year our world changed dramatically. And when the world changes so do the terms, the language we use to describe it.
I guess we come to the Cathedral this evening carrying with us a very great sense of how unaware we were of the changes which lay ahead of us when we last celebrated Christmas. When we gathered here for Christmas Eve last year our vocabulary knew nothing of Zoom and unmute, PPE and lockdown. When your reality changes so does how you speak about it.
Of all this new terminology it seems to me there have been three words, one message, one slogan which has symbolized everything we've been through, everything which makes life nigh intolerable for most of us. It's written in large letters everywhere. I know there's a large version of it as you walk across the Cardiff Bay barrage to Penarth. The President of the European Commission, Ursula von der Leyen, said it to Boris Johnson a couple of weeks ago. I felt like saying it to the people who were breathing down my neck in the queue to get into the supermarket this week.
"Keep your distance"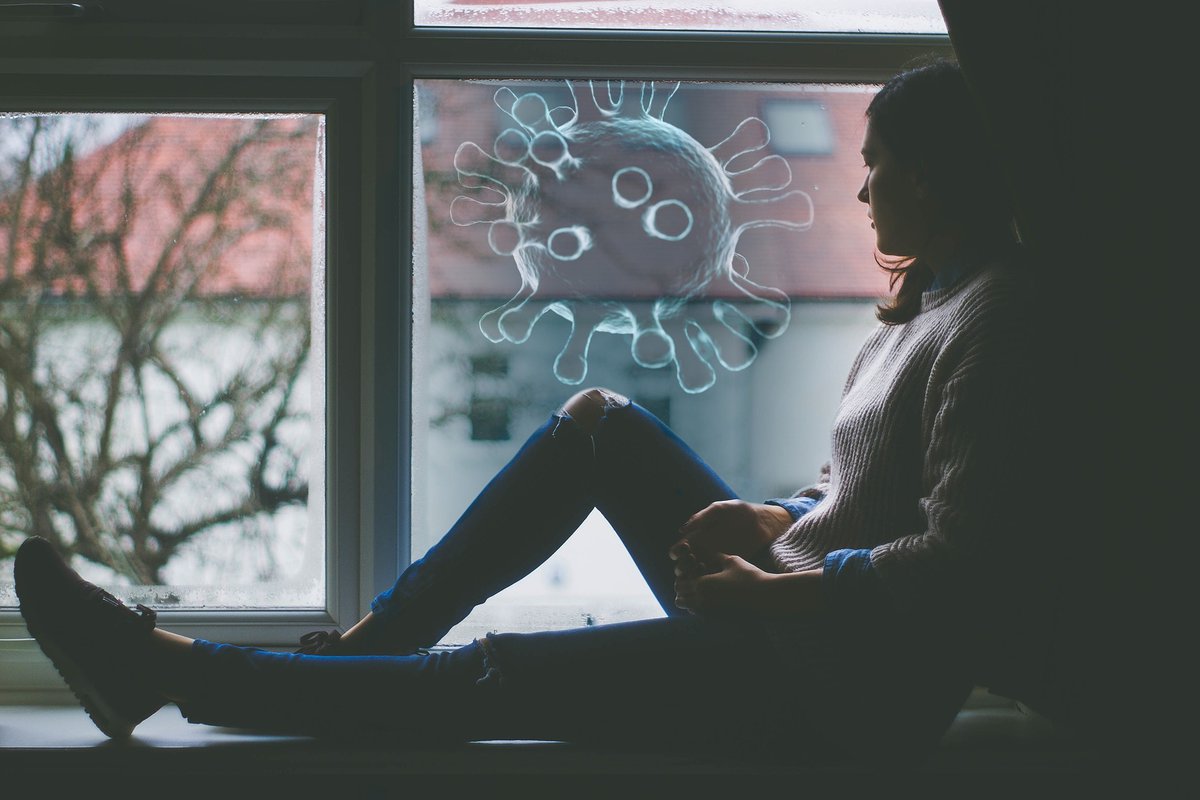 It's the language of a pandemic.
Let's be honest here, we've never found it particularly hard to keep our distance from strangers. We've habitually kept our distance from people who demand too much of us or who do us harm. We routinely maintain some distance between ourselves and those in need, whether it's down the road or around the world.
But this is different. This is our own kith and kin. This is keeping distance from those we love and our immediate neighbours, those without whom our life shrinks and our delight in life diminishes.
To remove intimacy from life, being told that cwtches or singing are dangerous, this is the stuff of nightmares.
I guess all our families gathered here this holy night are grappling with the costs of 'keeping your distance'. People we always expected to have round our table are now only on screen and it's not enough, is it?
I confess to you that the most distressing stories I've heard this year have not had to do with the death toll from coronavirus. It has tragically taken people before their time, including in my own family, but what has appalled us all is the cruelty of distance. The way our elderly relatives in care homes have been cut off as they decline into dementia, or the unbearable feelings associated with not being able to visit those in hospital.
The wife of one of our curates suffered an appalling road traffic accident in the autumn and for a while she hovered between life and death. Because of Covid, neither her husband nor her four young children could be with her to reassure her of their love, that she wasn't facing the trauma, even death, alone. Nursing staff and the hospital chaplain were wonderful, playing to her the sound of their voices and reading their messages to her, but it's not enough is it? Thank God she survived and is back with them at home this Christmas.
"Keep your distance"
The true light, which enlightens everyone, was coming into the world… He was in the world… And the Word became flesh and lived among us.
I don't know if you know of the poet Harry Baker. If I've got my facts right Harry was the youngest ever winner of the World Slam Poetry Championship. 'Slam poetry' is performance poetry which allows the audience to participate, sometimes in approval, sometimes not. He often performs with Chris Read and if you want to see them in action there's an amusing, upbeat Christmas Song on YouTube from 2017. But in the mood of this season Harry Baker has produced a poem called 'When this is over'.
Here are a few extracts from it.
The world of everything we knew
is somewhere we cannot return."
"When this is over there will be so much left to say,
yet still some things are better shown"
"We can admit the co-dependence of human existence:
human beings were not meant to be kept distance.
Some things are better shown.
Tonight, my friends, conscious of the many seats between us and the strict rules that we do not connect with one another, in such conditions we celebrate the moment when God bridged the distance between divine and human realities, when he did not keep his distance but came and lived among us, sharing human flesh, and human struggles, when he lived the life of God but on this earth, knowing our fears, living out of the conviction that love is stronger than hate, and inviting us to also live as children of God, to connect with one another across the planet as kith and kin.
We celebrate that faith, yet this year with hearts laden with sadness and anxiety that we have more of this crisis to weather for it is not yet over.
Our hearts have been broken open by this virus and, as Harry Baker recognizes, we have discovered our profound need of one another. Not just our dependence on closest friends and family but how our whole destiny - our health of body and mind and soul, our safety, success and security - depends on us gathering and sharing with all our neighbours, near and far. Our best destiny is to be those who desire mutual compassion in a just world.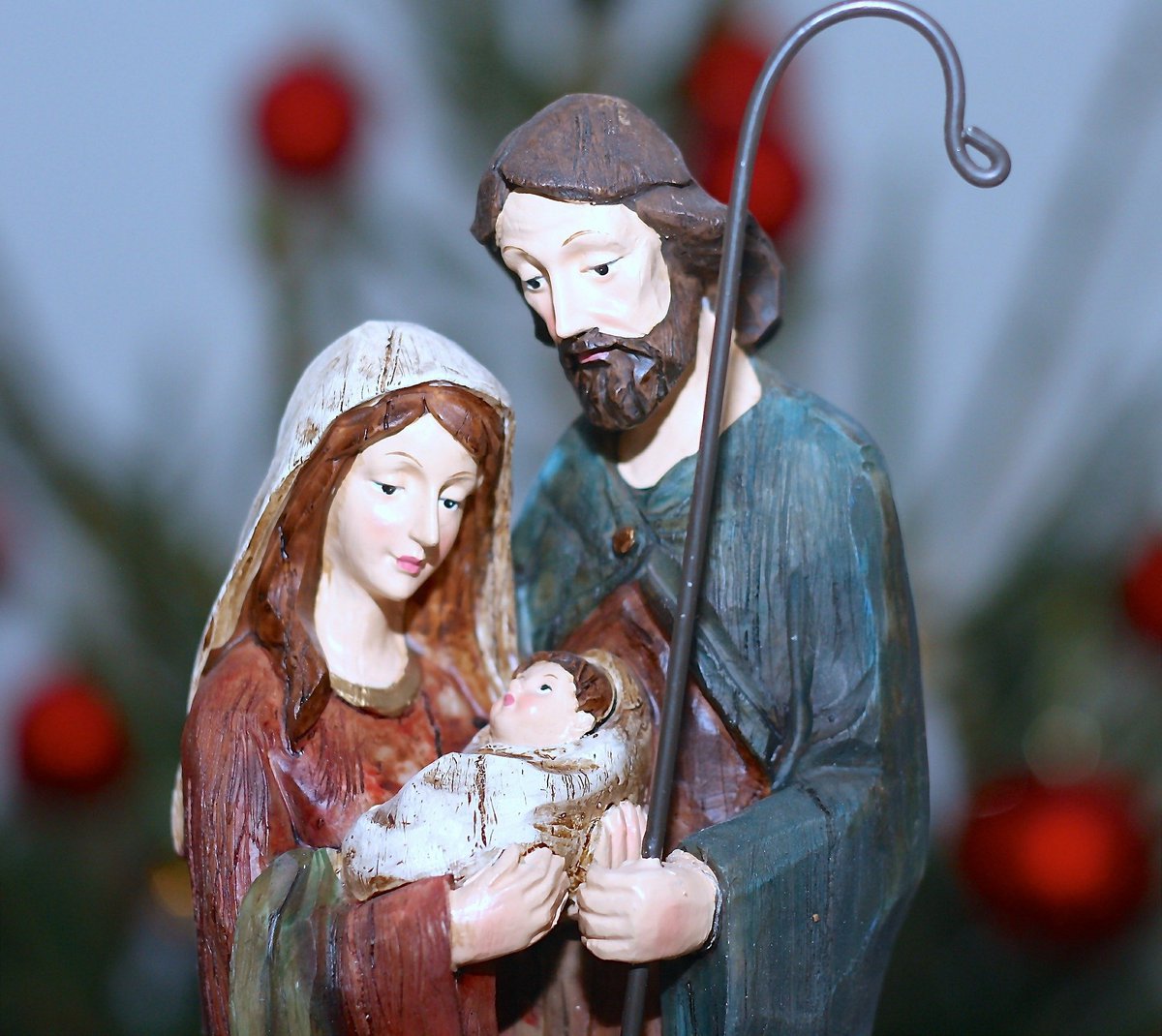 You'll notice that in our gospel reading this evening, St John didn't offer us a stable and manger, angels, shepherds or wise men in his description of God bridging the gap and coming among us. Instead, he talked in rather more esoteric – some might say highfalutin - language of Jesus as the Word, there at the beginning of time and being the light of all people, living amongst us as grace and truth. That's simply because his reality was different from the reality of St Luke and St Matthew so he uses different vocabulary, but they all speak to us of the same eternal truth, lived out by us in these days of Covid, of God close and present with us. It's the language of God's message of love to you, and how God decided, as a slam poet might say, that 'some things are better shown'.
God still comes among us, in the intimacy of human flesh, to help us find courage, grace and hope. To tell us we are not alone.
I'll leave the last word not to St John, magnificent though his poetry be, but to Harry Baker:
"When this is over there will be so much left to say, yet still some things are better shown… human beings were not meant to be kept distance. (When this is over…) I will no longer take for granted any chances to connect."
Watch the Christmas Eve service from Llandaff Cathedral