Bishop June's Easter Sunday sermon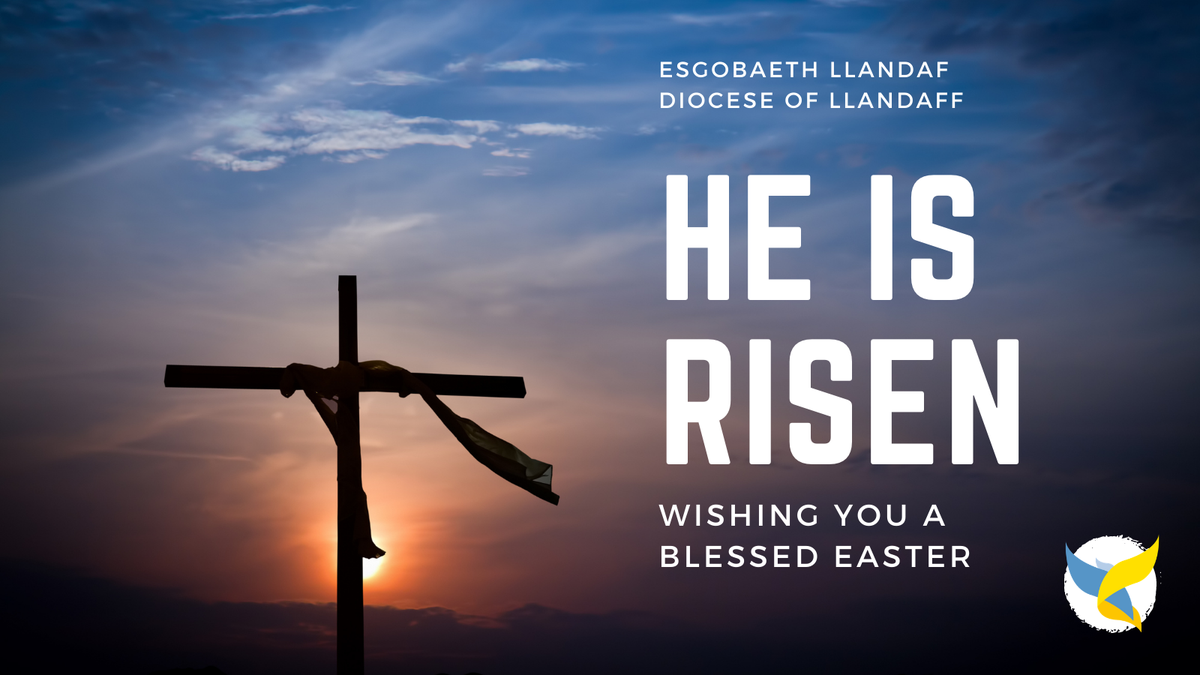 I want to encourage you to notice where the events of Easter Day begin. You've just been invited by St John to imagine yourself outside, and then inside, a tomb. Unlike our British habit of putting graves under the soil, in many parts of the world the mortal remains of the dead – at least those who could afford it - have been honoured and protected by being placed in tombs, caves in the rock, secured against scavenging animals and sealed with a stone.
It's a particularly appropriate image for us this year of all years because most of us have felt 'entombed' through this past winter. It may seem a bit extreme to compare our comfortable homes with a burial chamber but we've certainly felt enclosed, cut off, with the large stone of necessary regulations and public safety forbidding our freedoms.
We can't celebrate the glories of this Easter morning without recognizing what that tomb has felt like for us. Of course, it's important that we don't see the impact of Covid lockdown as all negative. Perhaps like some of you, my husband and I, who had long thought that our children were happily launched into their independent lives found them having to return home this last 12 months. And whatever the cultural adaptations which have been necessary – would we have watched 'Succession' or consumed quite so much vegan food if it weren't for them being back under our roof? – it's now become part of our family story that our quite separate lives once more reintegrated.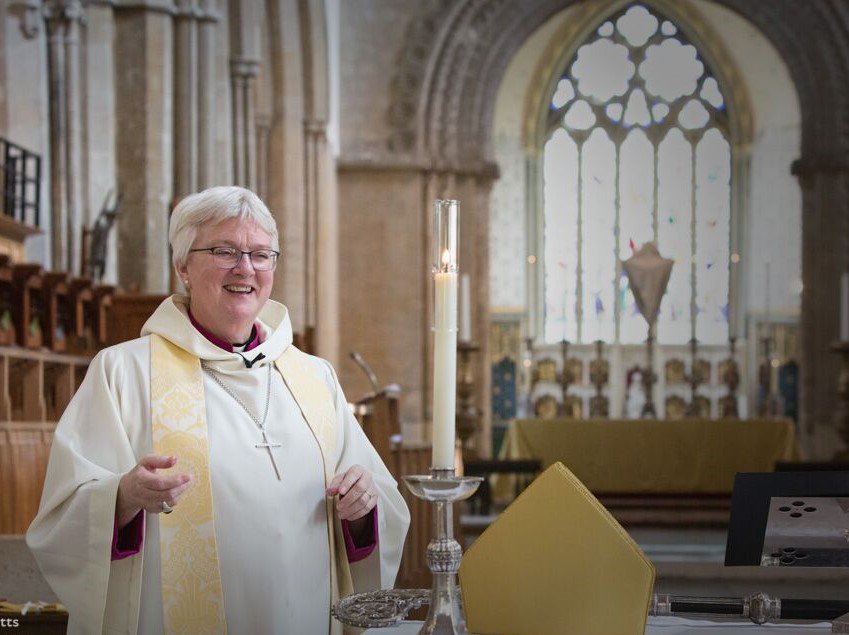 Similarly, in the diocese, it's been really tough to offer church without buildings being open for much of this last year, and for most the impossibility of receiving the eucharist. All very unwelcome: but we're still the church; we've learnt to pray more at home, with those far and wide, and in ways we could never have imagined.
No, it's not all been loss but life without the immediacy of relationships and the freedom to roam doesn't feel like life as it should be. You'll have your own story of how being entombed has been for you.
We've all experienced together what it feels like when life turns mean.
When we're being unjustly treated, by life, by God himself.
When we're tempted to believe that justice doesn't really exist.
And the world isn't governed according to the fruit of good deeds.
We have wept. If not physically, we've lamented in our hearts and souls for what we were missing.
So knowing all that, let's go back to the start of Easter morning, and the tomb.
Mary Magdalene arrives at the tomb before anyone is around and finds that the stone has been removed from the entrance. She assumes that the body of Jesus has been removed by someone, and her only concern is that she might end up not knowing where the final resting place of his body might be. She tells Peter and John and they run to see what's happening and each in turn goes into the tomb. As soon as he enters John immediately comes to a different conclusion. 'He saw and believed', though he admits that at this stage they didn't fully understand, and the two men go home perplexed. Mary remains on the threshold of the tomb, and she weeps.
Next, she sees angels, as it were guarding the place where Jesus' body had been. They ask her 'Why are you weeping?'. Mary then becomes the first eyewitness to the resurrection, and Jesus opens their conversation with that same question, 'Woman, why are you weeping?'
Now I hope this question makes Mary angry because it ought to.
Anger would be the most honest and natural reaction to the three things which Mary is feeling outside that tomb about what is happening to her when life has turned mean on her.
She is frustrated. You can hear it in her belligerent tone: 'Sir, if you have carried him away, tell me where you have laid him, and I will take him away.'
She is hurt because she loved Jesus and so there is massive grief in her reactions.
And we have to assume she is afraid, because we're all afraid when we don't know what's happening. She moves to hold on to Jesus for comfort, and he responds with noli me tangere, touch me not.
'Woman, why are you weeping?' You can hear this question as a stupid piece of emotional unintelligence because why wouldn't we weep when we're frustrated, hurt and anxious? No-one has questioned our right to weep this last winter.
Or maybe it's precisely the opposite, the most important invitation Mary has ever had, to bring all those things which make her weep to God in order that she can embrace the promise of hope which is offered by the Risen Jesus.
For that is what this day is all about – hope.
If I didn't know that already, the Royal Mail has been reminding me of it this week because letters arriving through our letterbox have had stamped next to the date and place of posting the message 'The greatest gift of Easter is hope.' Basil Hume.
I don't know who was responsible for that piece of Christian proclamation, but the Cardinal Archbishop was certainly right. We are promised hope by that empty tomb.
It's more than the hope that the worst of this health crisis might be on its way to being over.
It's more than the hope brought about by the arrival of Spring.
It's resurrection hope, that whatever experiences make us frustrated, hurt or anxious, none of them have the power to destroy life in us.
St John ends his great gospel with two episodes of dead men walking out of tombs, either side of his long description of the crucifixion of Christ.
Before the Cross, where we see the suffering love of God, Lazarus walks out of his tomb after being raised from the dead by Jesus. Jesus orders those watching to 'Unbind him' – let him live freely.
After the Cross Jesus walks out of his own tomb, and all humankind are invited to see in this their own unbinding, that each of us might live freely.
As we walk out of the tomb of lockdown where relationships were socially ruptured, we're invited, this day of resurrection, to walk also out of our tomb of sin, where relationships are ruptured by things that entomb us, such as inequality and ignorance and intransigence. God puts to us the question 'Why are you weeping?' and bids us pray:
Risen Lord, give us a heart for simple things:
love, laughter, bread, wine, and dreams.
Fill us with green growing hope
and make us an Easter people
whose song is Alleluia,
whose sign is peace,
and whose name is love.
Amen.
Watch the Easter Sunday service