Anti Bullying Week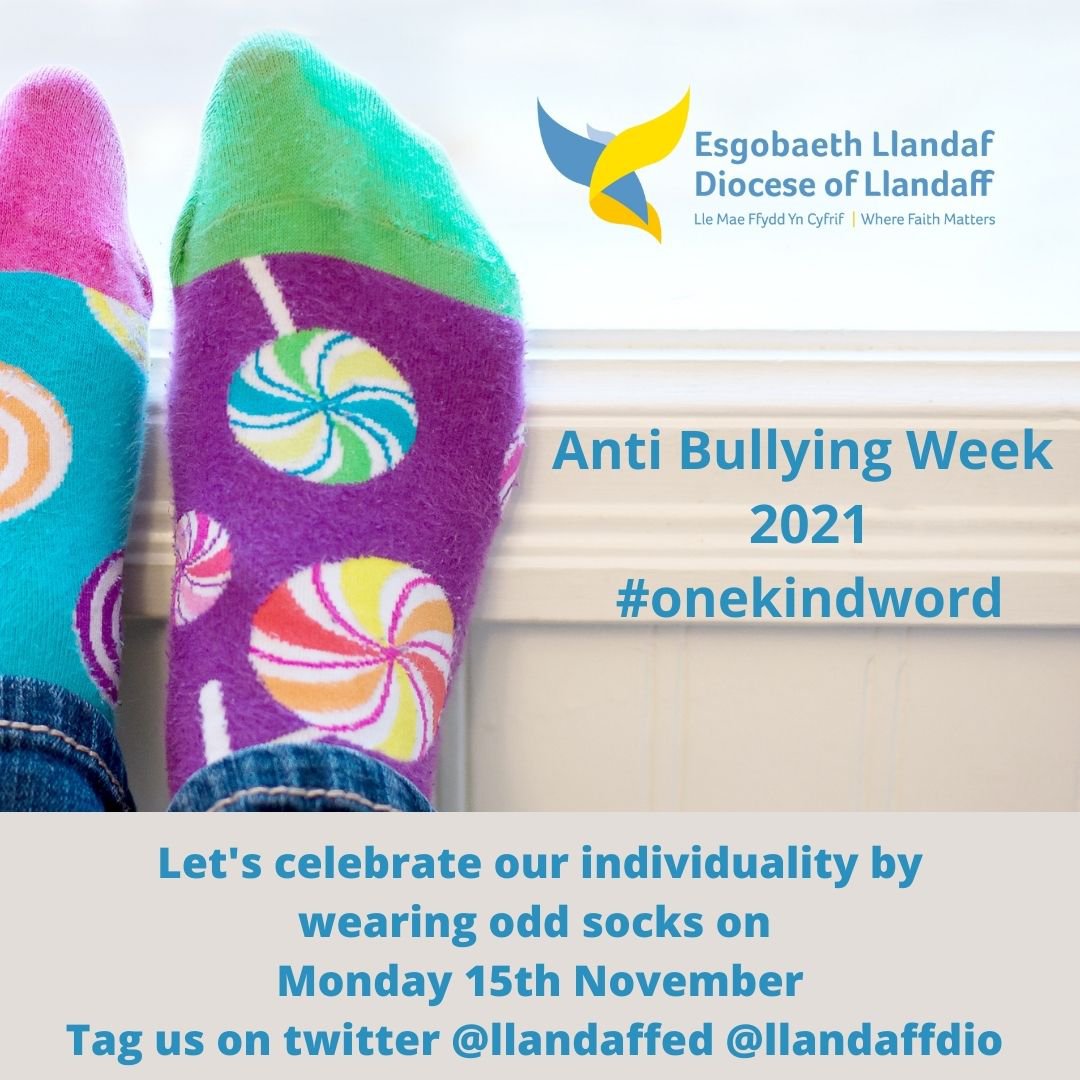 This year Anti Bullying Week takes place from Monday 15th – Friday 19th November. The theme is 'One Kind Word'. The Anti-Bullying Alliance, which is based at children's charity the National Children's Bureau have designed a range of resources that can be delivered online, in smaller groups or as whole assembly groups. Packs are available in English and Welsh on their website. The packs are written for schools but could be easily adapted for a kids club or youth group.
What is Bullying?
Behaviour by an individual or group, usually repeated over time, that intentionally hurts others either physically or emotionally.
The Welsh Government encourages school to use this definition as the foundation to develop their own child friendly definition for their behaviour policies. Schools should ensure children, parents and the wider community understand the definition.
Do not use harmful words, but only helpful words, the kind that build up and provide what is needed, so that what you say will do good to those who hear you.

Ephesians 4:29
Schools and Bullying
Every school in Wales must, by law, have a school behaviour policy in place. This policy should explain how the school will deal with bullying. Schools should let children know who they can talk to about bullying.
The Welsh Government Rights, Respect and Equality guidance document for schools explains this further.
Bullying linked to Faith, Religion and Culture
Article 14 of the UNCRC Rights of the Child states
Every child has the right to think and believe what they want and to practise their religion, as long as they are not stopping other people from enjoying their rights.
Religion is a protected characteristic and guidance for schools states that this form of bullying describes a range of hurtful behaviour, both physical and psychological, that makes a person feel unwelcome, marginalised, excluded or powerless because of their colour, ethnicity, culture, faith (including lack of faith), national origin or national status.
ChildLine's website contains some helpful advice around this type of bullying including ways to get help, being yourself and understanding others.
The diocese education team are committed to developing high quality Religion, Values and Ethics support to help schools develop a curriculum that educates on differences and celebrates diversity.
No one should ever treat you unfairly because of your religion or beliefs.
If you are being bullied and need someone to talk to you can call, text or chat online to someone at Meic, the helpline service for children and young people in Wales.
Click here to contact Meic