Aretha Franklin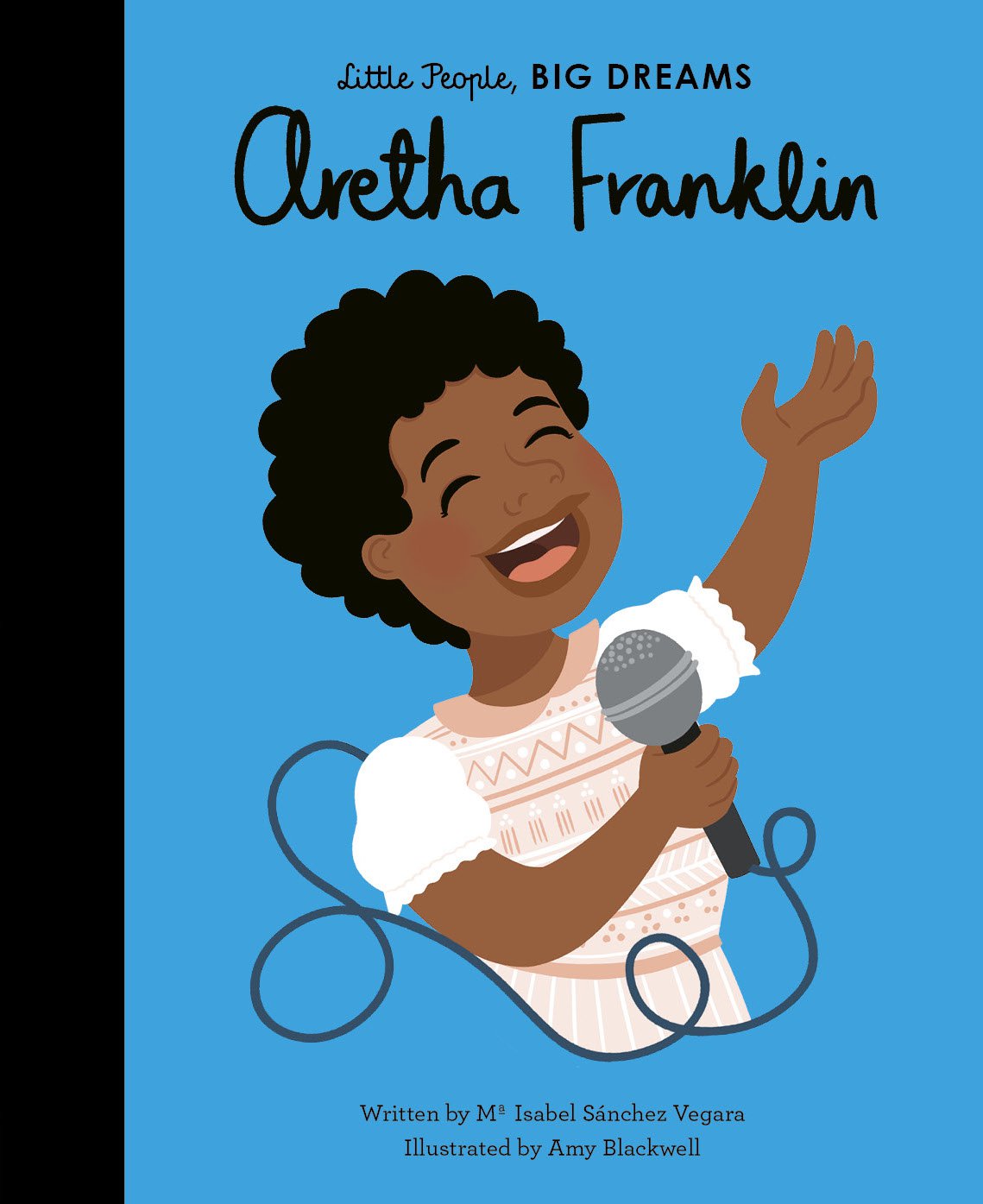 Aretha Franklin was a famous American musician.
Read the Little People, Big Dreams Aretha Franklin book.
Can you find out five facts about Aretha Franklin?
Respect
Respect is one of Aretha's most famous songs. It was written for her by Otis Reading, you might like to find out more about Otis and his music?
Think about the word respect. What does it mean to you? Why is it such an important word?
Aretha spent a lot of her life encouraging people to treat others fairly and with respect. One of her friends was Dr Martin Luther King who you might have read about. They both encouraged people to stand up against racism.
Gospel
Aretha grew up singing gospel music in churches. Her father was a minister. Some of her favourite hymns to perform were amazing Grace and Happy Day. Listen to Aretha singing these songs. Think about the lyrics. Think about the style of the music and how it starts low before building up powerfully. How do these songs make you feel?
Achievements
In 1987, Aretha became the first female performer to be inducted into the Rock and Roll Hall of Fame. In 2010, Rolling Stone magazine ranked her number one on its list of the "100 Greatest Singers of All Time" (Wikipedia). Aretha performed at three US presidents' inauguration events. The latest one was for the first black president Barack Obama in 2009.
Queen of Soul
Aretha died in August 2018. She was known as the Queen of Soul and will always be remembered for not only her musical talents but also her call for respect and equal rights.