Llandaff Cathedral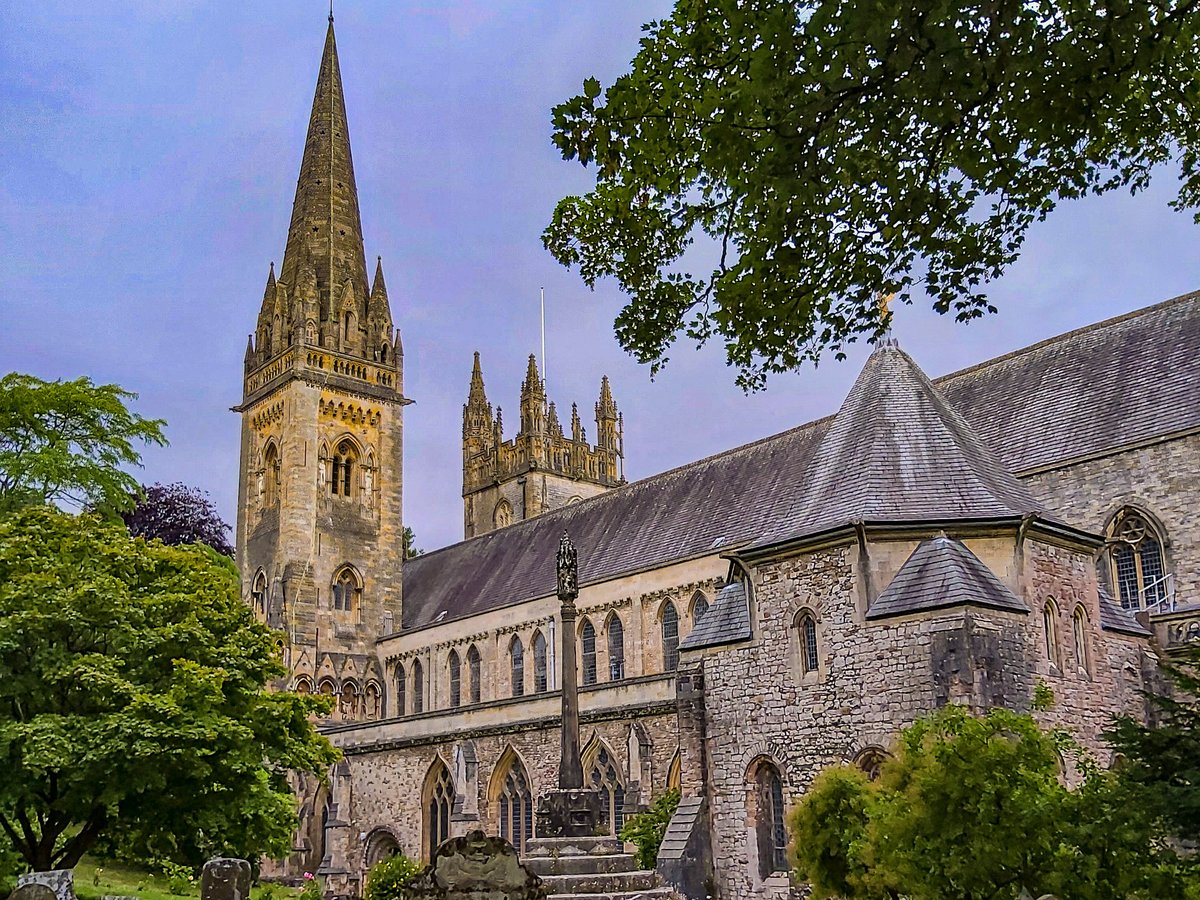 Visit Us
Llandaff Cathedral is a Christian gathering of the Church in Wales, which is a province of the worldwide Anglican Communion. It is also the seat of the Bishop of Llandaff. The Cathedral is a focus of pilgrimage and spirituality in the Diocese of Llandaff and for the City of Cardiff.
Members of Llandaff Cathedral Greater Chapter
Reverend Zoe King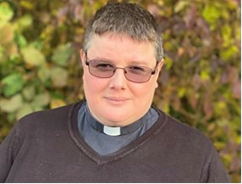 Zoe trained at St Michael's. Ordained in 2006, her curacy was in Neath with Rev'd Canon Stephen Ryan, which was a happy time. However, when he said "This would be great experience for you" it generally meant he didn't' want to do it! In 2010 Zoe was licensed to the parish next door – Llansawel Briton Ferry, and two years later became Area Dean of Neath. Then in 2015 she was licensed to the parish of Tongwynlais and was the Diocesan IME officer, both roles being incredibly rewarding. In 2021 Zoe was licensed as Ministry Area Leader for Barry.




Brianna Rouse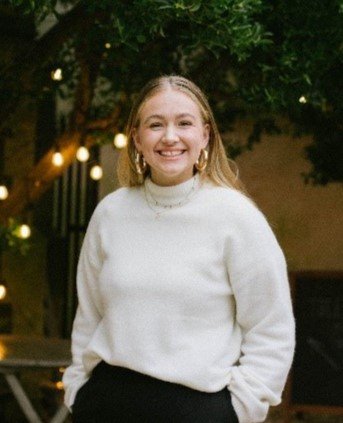 Brianna Rouse is 24 and is currently an ordinand at St Padarn's, placed at Citizen Church where she is the Head of Students and Alpha. She also serves as a member of The Governing Body of the Church in Wales and is the Lay Vice President of the Llandaff Diocesan Conference. Brianna is incredibly passionate about mission, evangelism, and discipleship. Her role at Citizen sees her seeking to connect with the 99% of Cardiff's 80,000 students who don't go to Church, alongside Alpha which is an opportunity to find community whilst exploring questions of faith and the meaning of life.




John Morgan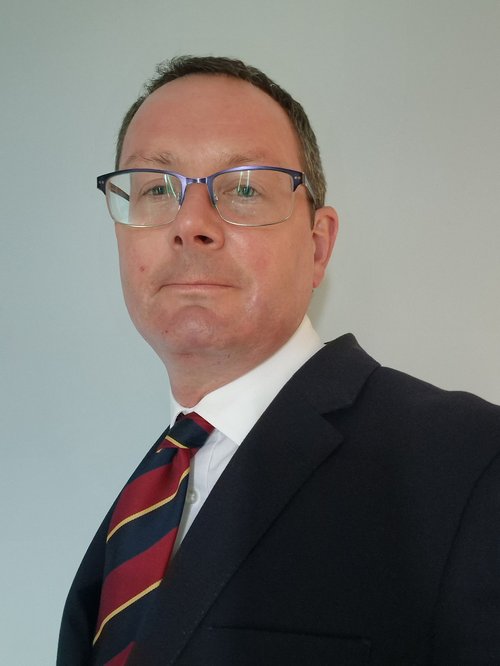 John was born in Cardiff, but later moved away and grew up in Devon before returning to study and live in Cardiff. He graduated from the University of Wales College of Cardiff with a law degree in 1992 before qualifying as a solicitor in 1999. John then spent 12 years working in Eversheds LLP, an international law firm based in Cardiff. He specialises in all aspects of HR-related employment law and industrial relations. In 2008, John became an in-house employment lawyer with the Environment Agency, which employs over 10,000 staff and is responsible for environmental regulation and flood risk management.




Reverend Dr Ryan Green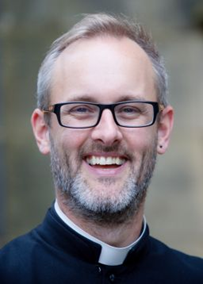 The Reverend Dr Ryan Green was ordained priest in the Diocese of Oxford in the Church of England in 2005. His ministry has been shaped by a passion for theological and vocational formation and for the Church to be a sign of God's compassion and justice in the world. At theological college Ryan studied for a Masters in Applied Theology, writing diverse papers on globalisation and the Exilic Prophets, Queer Theology and the Eucharist, Anglican Identity and the theology of iconography. Whilst in Australia he wrote his doctoral thesis on ancient and postmodern understandings of the Self as it is formed through language, culture and desire, and he continues to write papers on public theology and how God is active in our world today. Ryan is delighted to be joining Greater Chapter as a Canon Theologian and looks forward to serving the Cathedral and Diocese in this role.




Rebecca Goodfield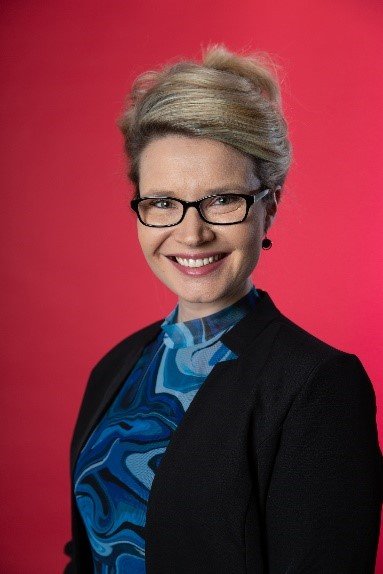 Rebecca grew up in Northamptonshire and settled in Cardiff in 2003. Following her graduation from Aberystwyth University, Rebecca began working for the Helen O'Grady Drama Academy, part of the Trafalgar Entertainment group. Having worked for Head Office for many years, as well as running her own business, she became Chief Operations Officer in 2017. Rebecca lives in Canton with her husband and two children. They are members of St Paul's church, Grangetown, where she is the South Cardiff Ministry Area Safeguarding Officer, and a Foundation Governor for St Paul's CiW Primary School.




Mike Payne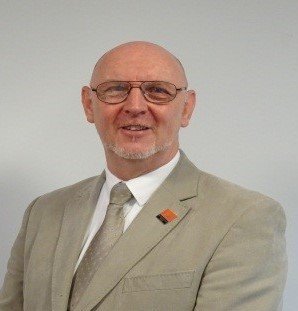 Mike John Payne was born in Grangetown, Cardiff, and married Geraldine in March 1983. Together they have four fantastic children and nine gorgeous grandchildren. An active trade unionist for over 40 years, Michael was elected as GMB Regional Organiser and then Regional Political Officer before Senior Organiser and a member of the Regional Senior Management Team. Since 1982 Michael has been a member of Welsh Labour and served as a County Councillor from 1988 to 1996, later becoming a member of the Welsh Labour's Executive Committee and the Wales TUC General Council. Since retiring in December 2021 Mike has been elected to the National Labour Party's Executive Committee, currently serving as National Treasurer. For more than thirty years Mike has been a member of St Michael & All Angels in Cathays and was recently installed as the Lay Chair of the Roath & Cathays Ministry Area.




Reverend Ian Hodges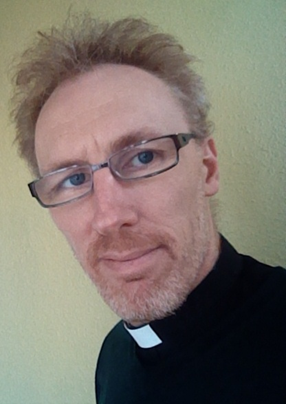 Ian was born in 1972 in Maesteg. His first degree was in Information Technology and he was lucky enough to be working in that field when the new millennium clicked into place with all its computer problems. After achieving everything in life he had planned for, by the age of 27, he followed God's leading to ordination. He was trained in Ridley Hall Cambridge and has served in the Diocese since 2005, in Llantrisant and Pencoed. As well as Curate and Vicar he has worn hats for the roles of ATC Chaplain, Training Incumbent, Area Dean and more latterly Ministry Area Leader. He is married to Emma and has four grown-up children. God has designed him to be a curious chap who likes taking things apart and asking "How does this work?"




Reverend Dyfrig Lloyd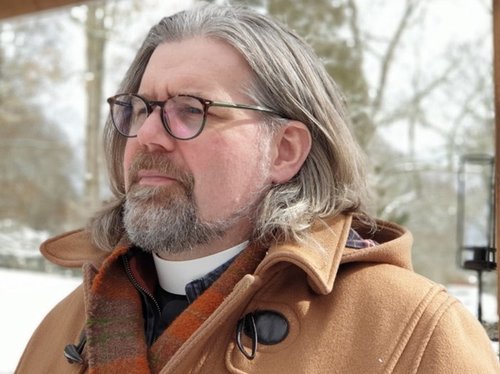 Brodor o Lansaint, Sir Gaerfyrddin yw Dyfrig. Ar ôl derbyn ei radd yn Astudiaethau Beiblaidd o Goleg y Brenin, Llundain aeth ymlaen i hyfforddi ar gyfer y weinidogaeth yng Ngholeg Ripon Cuddesdon, tu allan i Rydychen. Cafodd ei urddo'n ddiacon yn 2004 ac yna'n offeiriad yn 2005 yn Eglwys Gadeiriol Tyddewi. Ar ôl ei guradiaeth yn Llandysul aeth i fod yn Ficer Tîm ym mywoliaeth Reithorol Bro Teifi Sarn Helen, gyda chyfrifoldeb am bum eglwys wledig gan gynnwys Llanddewi-brefi a Llangeitho. Ym 2011 symudodd i Esgobaeth Llandaf i fod yn Ficer Eglwys Dewi Sant, Caerdydd a swyddog iaith yr esgobaeth ac wedyn ei swyddog eciwmenaidd yn ogystal. Ym 2021 fe'i penodwyd yn Ddeon Bro Caerdydd. Mae'n ymddiddori yn hanes Cristionogol Cymru a sut y gall gyfoethogi gwaith yr eglwys heddiw.
---
Dyfrig originally comes from Llansaint, Carmarthensire. Having received his degree in Biblical Studies from King's College London he went on to train for the ministry at Ripon College Cuddesdon, just outside Oxford. He was ordained deacon in 2004 and priest in 2005 in St David's Cathedral. After serving his curacy in Llandysul, he went on to become a Team Vicar in the Rectorial Benefice of Bro Teifi Sarn Helen with responsibility for five rural churches including Llanddewi-brefi and Llangeitho. In 2011 he moved to the Diocese of Llandaff to be the vicar of Eglwys Dewi Sant, Cardiff and diocesan Welsh language officer, and later ecumenical officer as well. In 2021 he was appointed Area Dean of Cardiff. His interests include the history of Welsh Christianity and how it can enrich the work of the church today.




Wendy Xerri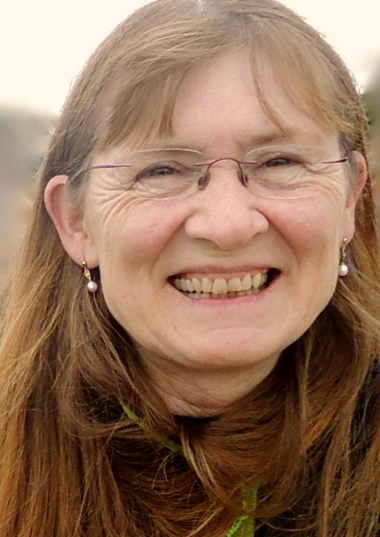 Wendy is the Lay Chair for Margam Ministry Area and worships at St Mary Magdalene, Mawdlam, where she was baptised and married. Wendy also worshipped at Christchurch, Radyr for 30 years, when the family lived in the area. She is married to Dave, with three grown-up children. Both their sons were choristers at Llandaff Cathedral. Over the years Wendy has had numerous roles in churches including running the youth group, managing Gift Aid and Church Warden. Wendy is a retired IT Director but now spends considerable time working for Samaritans where she has volunteered for over 30 years.