Ministry & Vocation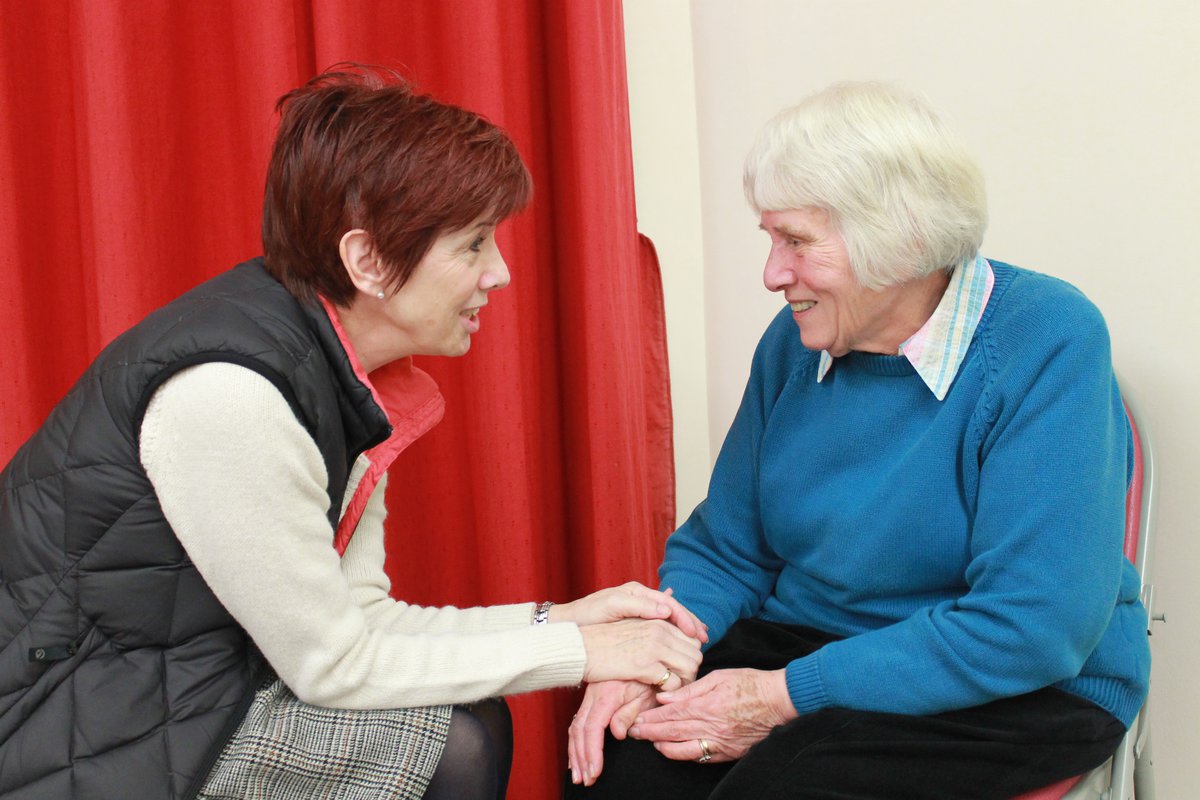 "…the marks of the call of God are not superficially imprinted upon us but they grow from within, from the grace which I see at work in each of you; and for which I daily give thanks…"

The Right Reverend June Osborne Bishop of Llandaff
We all have a vocation as Christians to proclaim the gospel and make God's love known to all.
However, we each also have different abilities, gifts and talents that enable us fulfill different ministries in the church. Everyone has a distinct vocation – a calling.
The following video gives a helpful summary of Christian vocation:
Many people are already exercising full and active ministries within their churches, that some may not recognise as ministries, such as churchwardens, church treasurers, those who read and lead prayers, flower arrangers, those who welcome and offer hospitality, children and youth leaders – all of these are important and valued ministries within our churches. We also have bereavement ministries, foodbank volunteers and many more.
There are also licensed ministries which involve greater levels of discernment and training before a person can begin to exercise them, such as ordained ministries, reader ministry, pastoral visitors and pioneer ministry.
Explore your vocation
If you feel called to a particular ministry or if you are unsure what your vocation might be within the church, then it may be worth having some conversations with your parish clergy and exploring your sense of vocation further. This is the beginning of an exciting journey of discernment.
If a sense of call becomes clear and the vocation should be explored further, the next port of call would be to a diocesan vocations advisor. Parish clergy and chaplains should refer discernment candidates to the following vocations advisors in each archdeaonry:
Deaneries of Llandaff, Cardiff, Penarth and Barry – The Reverend Canon Mark Preece
Deaneries of Bridgend, Margam, Neath, Vale of Glamorgan – The Reverend Maggie Thorne
Deaneries of Pontypridd, Rhondda, the Cynon Valley, Merthyr Tydfil and Caerphilly – The Reverend Ben Rabjohns
Take the next step
Licensed ministries
Ordained Ministry – Deacons and Priests
Deacon – Within the ministry entrusted by Christ to his Church, deacons are called to assist the bishop and priests and through loving service, to make Christ known by word and example.
Priest – Priests are called to work with the bishop to sanctify, to teach and to exercise oversight within the community of faith.
The Diocesan Director of Ordinands is the Reverend David Morris.
Pastoral Minister
Pastoral Ministers are called to focus and enable pastoral practice within the local church and should be rooted in its collaborative working practice.
Reader Ministry
Readers are called by God to be examples of those who are bearers and interpreters of the Word. This will include leading public worship, preaching and teaching the Word. Their call is to read and interpret the story of God and God's mission to the world through Bible and history and also to read and interpret the world and the community within which they are being called into ministry. With suitable discernment and training, Readers may also exercise a pastoral ministry.
The Diocesan Warden of Readers is Colin Finney.
Pioneer
Pioneer Ministers are called to engage with the community and develop relevant forms of church within this culture, establishing these primarily for the benefit of people who are not yet members of any church. The communities they engage might be geographical but could also be demographic or interest-based. Pioneers work collegially with clergy and other lay ministers and may work alongside these colleagues within Ministry Area teams.
Evangelist
Evangelists are called to reach out to those with little or no faith and offer them the love of God in word and action and try to draw them into the fellowship of the church. They share many characteristics with Pioneers but differ in that pioneers primarily seek to create communities and churches, evangelists primarily seek to draw people to Christ using the resources of pre-existing communities and churches.
Children's, Youth and Family Ministry Enablers (CYFME)
These ministers have strategic responsibility for Children's, Youth and Families' work in a particular context. They may work with a particular emphasis on teenagers, families or children of specific ages.
Further resources