Domestic Abuse

A Prayer for White Ribbon Day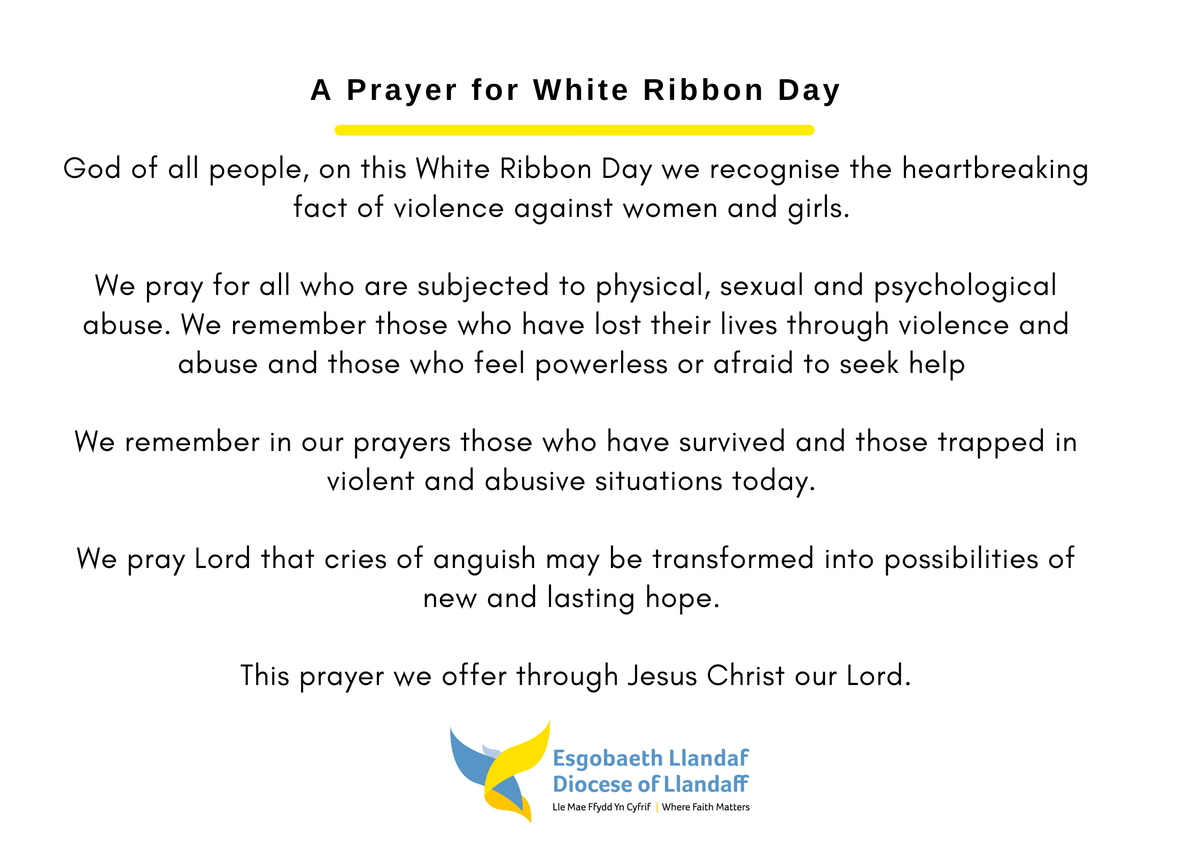 God of all people, on this White Ribbon Day we recognise the heartbreaking fact of violence against women and girls.
We pray for all who are subjected to physical, sexual and psychological abuse.
We remember those who have lost their lives through violence and abuse and those who feel powerless or afraid to seek help
We remember in our prayers those who have survived and those trapped in violent and abusive situations today.
We pray Lord that cries of anguish may be transformed into possibilities of new and lasting hope.
This prayer we offer through Jesus Christ our Lord.
Liturgy for raising awareness of Domestic Violence
Rev'd Caroline Downs, Parish of Cathays, has prepared this liturgy for clergy and readers to use.
'We can live differently' - A Message from Bishop June
Social media campaign materials
We've designed a Facebook profile frame that you can use on your personal Facebook or page (e.g. church, group etc) to spread the word about the Live Fear Free Helpline, a 24/7 lifeline of support for those experiencing domestic abuse. It was established during the COVID-19 pandemic by Welsh Women's Aid and the Welsh Government to try and combat the awful rise in domestic abuse during lockdown. Below as an example of the frame being used, click here to try it.
You can also use this image as a header on your social media accounts:
Resources
Services