Domestic Abuse: The Second Pandemic
As part of our new campaign, #BehindClosedDoors, we've invited a series of guests to write blog posts for us on the topic of domestic abuse. We understand this is a deeply personal and sensitive topic, if you feel reading this blog post will be traumatising for you in any way, we advise caution. However, we are committed to opening the door on domestic abuse in our communities and we urge you to have these difficult conversations in our churches. You can find a host of resources to help you get started and advice on steps to take if you are concerned for yourself or someone you know.
If you want to become involved in our campaign, you can do so through social media or by submitting a blog post to our Digital Communications Officer.
To kick things off, our very first blog post in this series comes from Sue Rivers, president of the Llandaff chapter of Mothers' Union, an organisation we are co-running this campaign with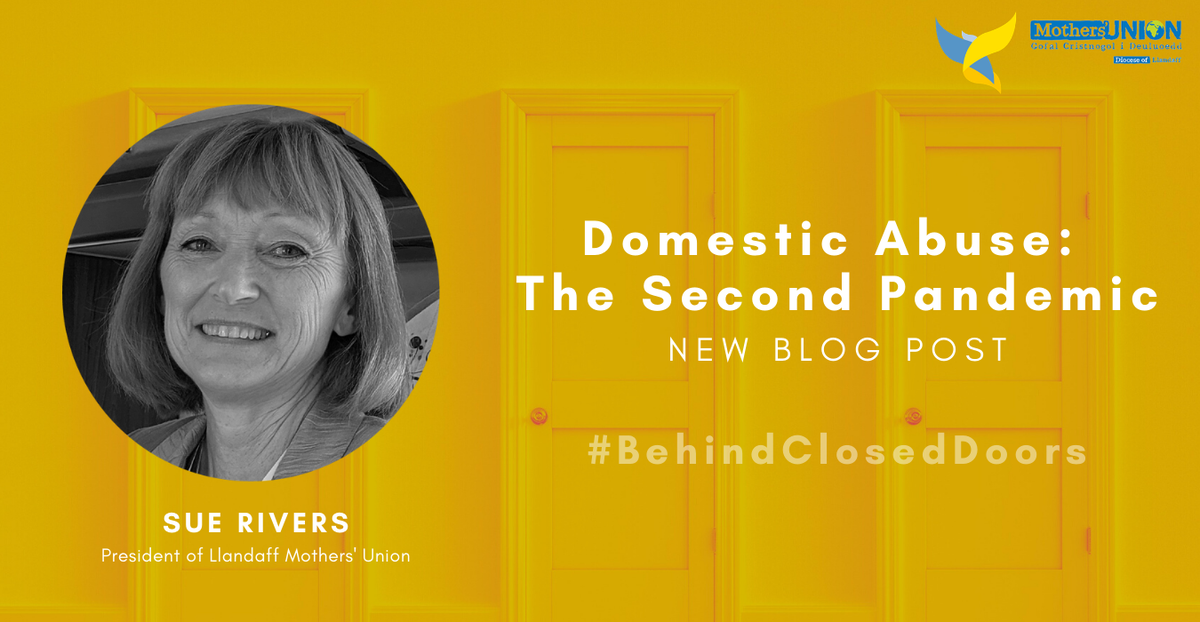 Mothers' Union is a marvellous worldwide organisation working to support communities, strengthen families and act as an advocate for change. Here in Llandaff Mothers' Union, we actively campaign for change through our 16 Days of Activism campaign against Gender Based Violence (GBV) and help victims of domestic abuse by supporting local 'safe houses' with much needed essential items. Above all, our actions are underpinned by prayer.
During lockdown, I was struck by a comment made by Terry Waite, who spent five years as a captive by Hezbollah in the 1980s, he said "don't say you are stuck at home, but rather you are safe at home". For many, 'home' is not a safe place, it is not the sanctuary many look forward to returning to after a day's work or a day at school. It can be a place that children dread as they often witness behaviours that have lasting psychological effect.
We know that during the recent lockdowns that the number of Domestic Abuse and Gender Based Violence cases has risen enormously and has been labelled the 'second pandemic'. All sections of society are affected, women, men, LGBT+, elderly, disabled and ultimately this abuse has an enormous impact on the children within the family setting. The cycle of abuse and violence must be stopped, and we earnestly pray that victims may have the strength and confidence to look for help and support.
If you are a victim of Domestic Abuse my constant prayer is that God gives you the courage to reach out for help by phoning 0808 80 10 800 so that you can 'Live Fear Free' and put an end to the abuse.