Work with us
On this page:
Communications Officer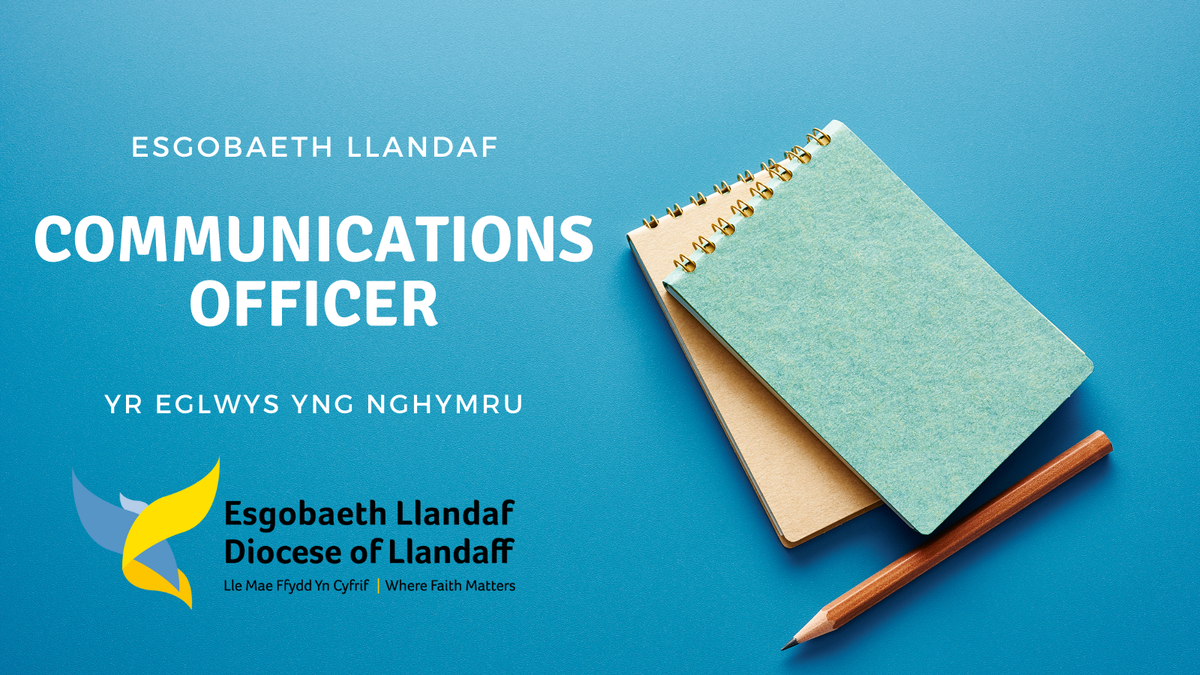 Location: Coychurch, Bridgend, South Wales – Hybrid working supported
Salary: £24, 340 Hours: 37.5
Permanent
Closing date: 29 October 12pm
Church communication is changing
We're looking for an experienced communications who has a passion for storytelling, a customer-focused outlook, and a creative approach to delivering stand-out communications.
You'll be joining us at an exciting time as church communications undergoes a huge transformation as we embrace digital and social media as a way of growing the church.
You'll work alongside the Director of Communications and Engagement in managing our print and digital channels, including website, social media and email marketing platform.
You'll be confident at creating engaging content across print and digital, including editing our Diocesan magazine, writing news stories for the website and the day-to-day management of our social media channels.
You will enjoy being out and about meeting the people we serve and telling their story of faith in action.
If you work well under pressure and thrive in an organisation that is embracing change then we want to hear from you. You'll be a self-motivated with high standards and focused on customer experience. We're a close team who work hard and often to tight deadlines - so time management and working at fast pace needs to be qualities you embrace.
You'll be confident using Google Analytics and social media analytics to monitor channels, evaluate results and identify improvements.
This is a permanent, full time position and you'll be working from home and at our office in Bridgend, South Wales. This role requires travel across South Wales. Flexible working will be considered.
About us
We are one of six dioceses in the Church in Wales. Covering much of South Wales, including Cardiff and the South Wales Valleys, we are the most populous of the diocese. We're also one of the biggest providers of social care so you'll be passionate about creating inspiring content to transform communities and peoples' lives.
Diocese of Llandaff is undergoing an exciting period of change, as we embed our vision - Where Faith Matters - which aims to transforms lives through faith, education and social justice. We're looking for someone who is sympathetic to our aims.
More information
Contact Matthew Batten, Director of Communication and Engagement matthewbatten@churchinwales.org.uk or phone 07825 337 437
Connect with us