LGBT+ Chaplaincy

Introduction
The LGBT+ Chaplaincy in the Diocese of Llandaff offers a safe space where anyone over the age of eighteen, including their families, can be confident, firstly, that their lived experience is listened to with compassion and respect, and secondly, that there is appropriate pastoral and spiritual care available whatever your church tradition or theological convictions.
As a Diocese in the Church in Wales, we recognise that we have a duty of care to those whose lives have often felt undervalued and disapproved of. The church has too often failed to care for LGBT+ people, hurting and excluding them in the process. As such, our chaplaincy begins its work in the hope and expectation that LGBT+ people, and those close to them, are no longer left feeling on the margins of the church. No one is a problem or an issue, rather, each of us is made in the image of God. Each LGBT+ person is therefore a gift to the people of God with a place at the table and an essential part to play in the church as the Body of Christ. The LGBT+ chaplaincy is part of a diocesan wide commitment to foster an attitude of inclusion and respect for the different sexualities and gender identities in our church and in our world.

The Role of the Chaplaincy Team
The role of chaplains in the LGBTI+ Chaplaincy Service is to listen well and offer support to LGBT+ people; advise local clergy and their congregations in their welcome and support of LGBTI+ people and their families and help the diocese as a whole learn from the insights of LGBTI+ people. These insights will be reflected on in supervision and fed back into their personal development and worked into the development of best practice in the institution through the LGBTI+ Oversight Group and the Bishop's Leadership Team.
Principles
The principles guiding the work and ministry of the chaplaincy are drawn from the safeguarding protocols agreed at the 2022 Global Interfaith Commission on LGBT+ lives:
Empowerment: We believe all individuals are made in the image of God and should be free to live a life of dignity, consistent with their sexuality and gender identity within their faith communities without fear or judgement.
Prevention: We believe that we have a duty of care towards all LGBT+ people and so we commit ourselves to listen to the experiences of our LGBT+ members in order to identify and eradicate any harmful practice that inhibits the flourishing of us all.
Proportionality: We recognise that for too long the needs of our LGBT+ members have often been ignored and side-lined, and so we commit to ensuring that LGBT+ people are always given fair voice.
Protection: We recognise that many LGBT+ people face significant discrimination, rejection, and hatred, and so we commit to work to protect all LGBT+ people from harm, wherever it occurs in both religious and secular contexts.
Partnership: We recognise that for far too long those of us who are LGBT+ have been excluded from decision that impact our lives and so we commit to always work in partnership so that together we can prevent, detect and report spiritual abuse.
Accountability: We believe that no one is above the law and that there must always be transparency in all areas of safeguarding and so commit to work with our LGBT+ members to regularly monitor progress.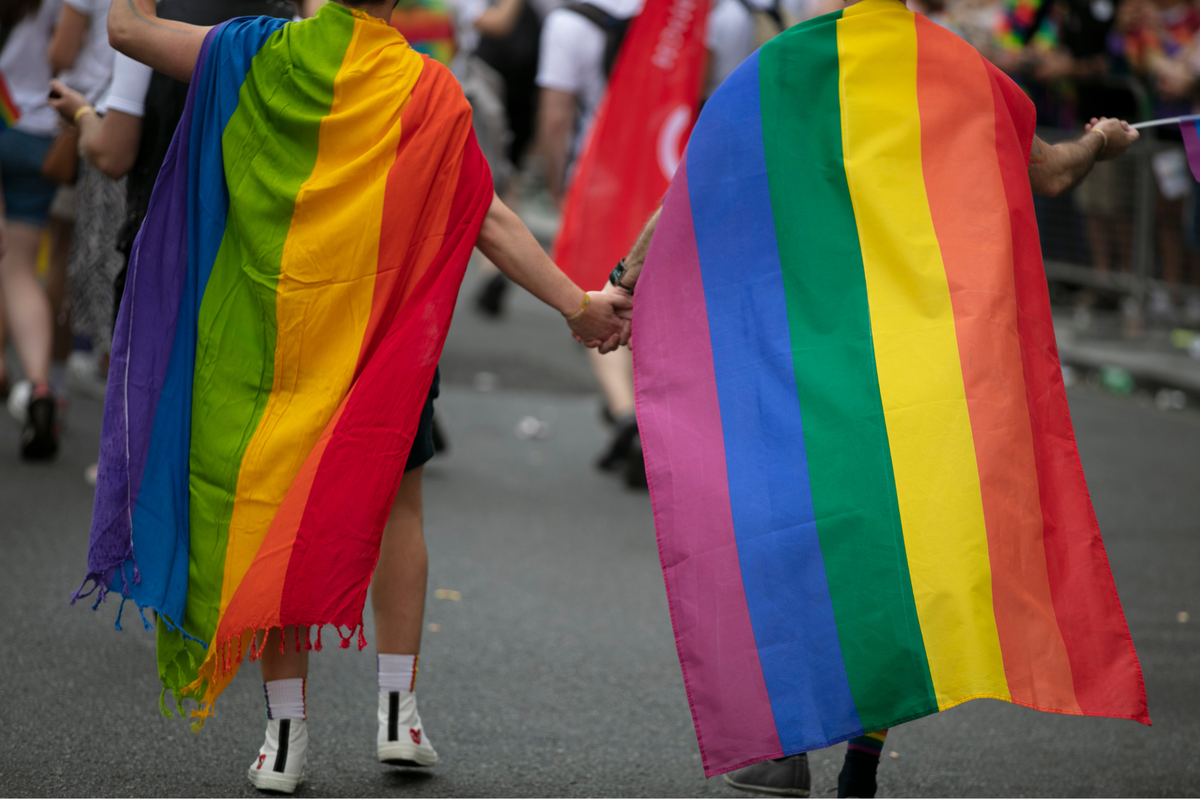 Expectations
You can expect each member of the chaplaincy team to be affirming and accepting of you, listening to what you have to say with attentiveness, courtesy and respect. All our chaplains are committed to your wellbeing and want to see you thrive. They will accompany you through difficult experiences and emotions without telling you what to do or what choices to make. They will not question your integrity, self-understanding or identity. Our chaplains will not seek to change you, judge you or breach your confidentiality, but to honour, learn from and care for you and your family.
Meet the Team
Since 2005, the Bench of Bishops has acknowledged that there are a range of views with respect to human sexuality, which have to be recognized as "honest and legitimate differences" within the diversity of opinion in the Church in Wales. Given that diversity, and our commitment as a Diocese to affirm and safeguard the place of LGBTQ+ disciples within God's church, we therefore believe that it is appropriate to offer LGBTQ+ Christians access to Chaplains who reflect that range of views in respect to their response to the pastoral needs of all LGBTQI+ Christians.
Those using the Chaplaincy will be able to able to consult the clear and transparent biographies of each of the Chaplains below and ask themselves which Chaplain would best accompany them in their particular journey. That said, whatever their theological persuasion, all of our Chaplains believe that everyone is made in God's image, that all are welcome in God's church and that everyone has a full place at the table. Most important, all members of our chaplaincy team fully affirm and work in line with the Bench of Bishops call for a ban on the practice of Conversion, or Cure, Therapy. Each chaplain receives regular training and is subject to an enhanced DBS check. The chaplaincy team meets together through the year to share learning, reflect theologically, review safeguarding and invest in one another as a team. An oversight group chaired by the Archdeacon of Llandaff, supports the service.
Team Profiles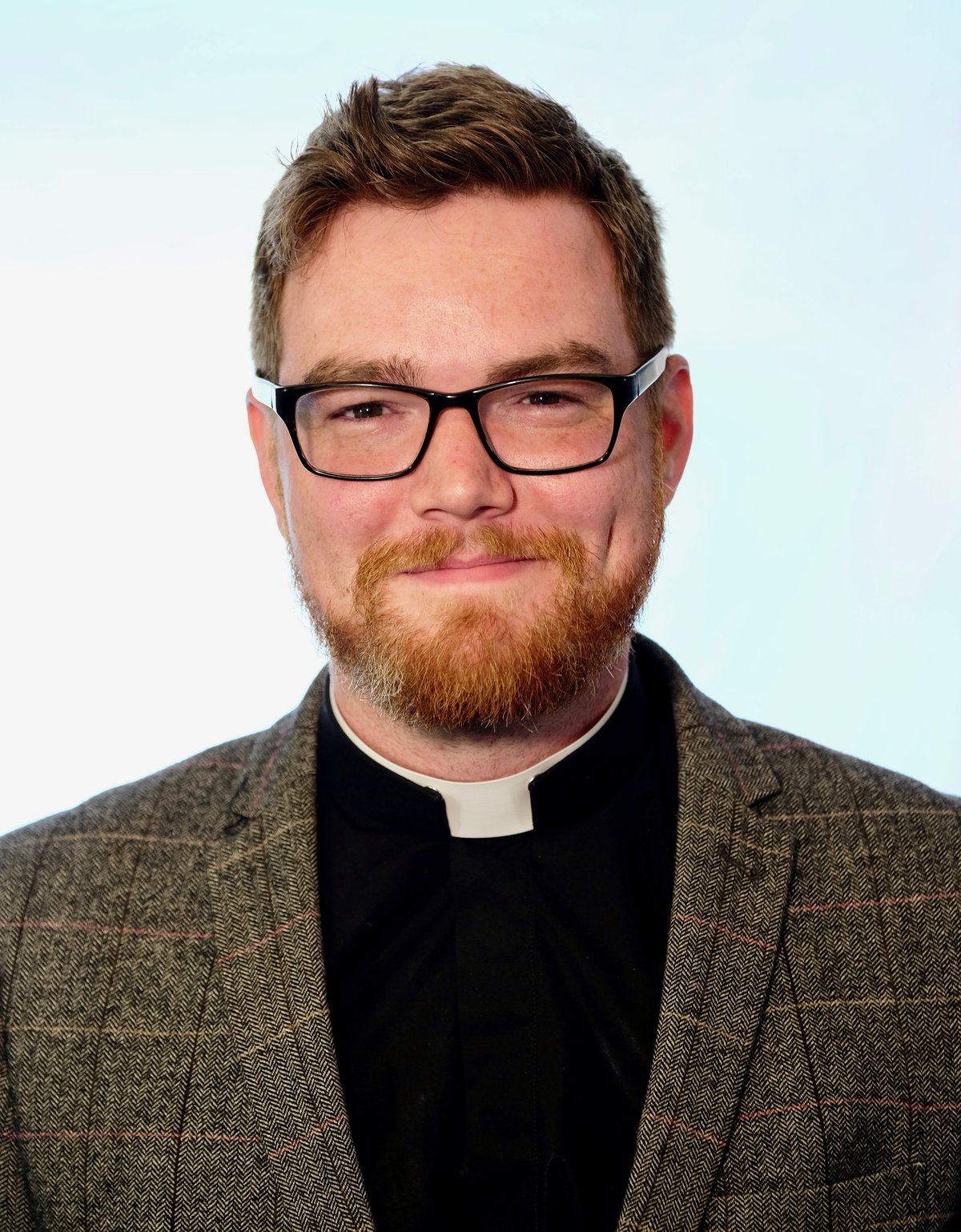 Mark Broadway
As a member of the Evangelical Fellowship of the Church in Wales, Mark upholds and is guided by the Church's historic understanding of human sexuality and marriage. At the same time, he recognises the unique circumstances of each pastoral encounter, the value of each person as they are and the importance of listening intently to those he accompanies on their journey of faith. Mark has a passion for Reformation Liturgy and its pastoral application, so has written for the Prayer Book Society on the theology of pastoral care in the Visitation of the Sick service. He has also written about his own struggling with mental health. When not writing he trains as an operational member of the local RNLI Lifeboat crew and is a chaplain at the Princess of Wales hospital. Mark is divorced and has two children who live with him part of the week.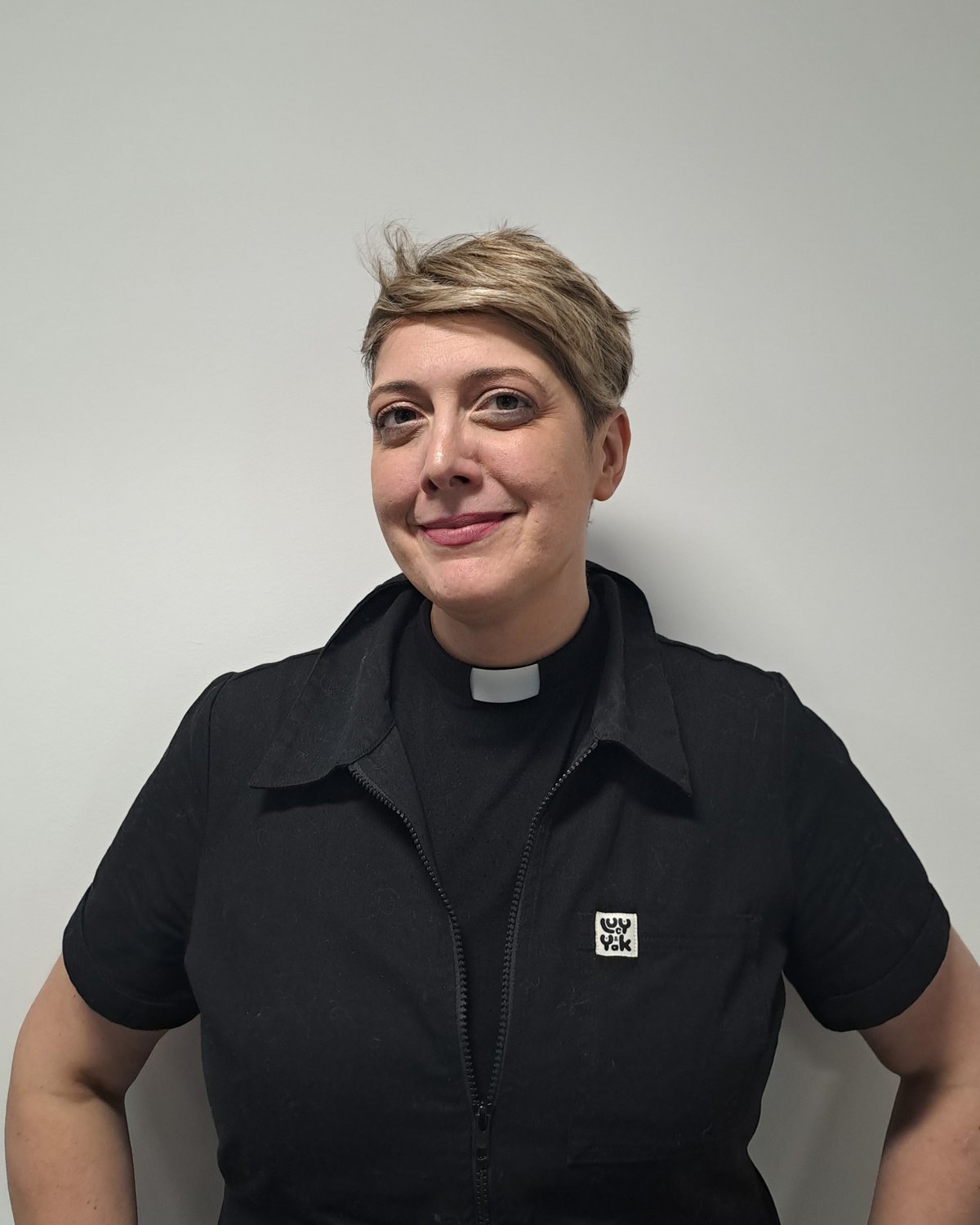 Ruth Greenaway-Robbins
Ruth is a deacon in the diocese of Llandaff. She is a bisexual woman who is blessed to have been married to Mark for over twenty years and they have two teenage children. Ruth is a former professional musician and educator and has worked with young people in Wales and in Vancouver, Canada. She self describes as being radically inclusive in the Catholic tradition. Ruth believes all are precious and made in the image of God and that the church is called to minister to all people and to right the wrongs of injustice done to the LGBTQ+ community.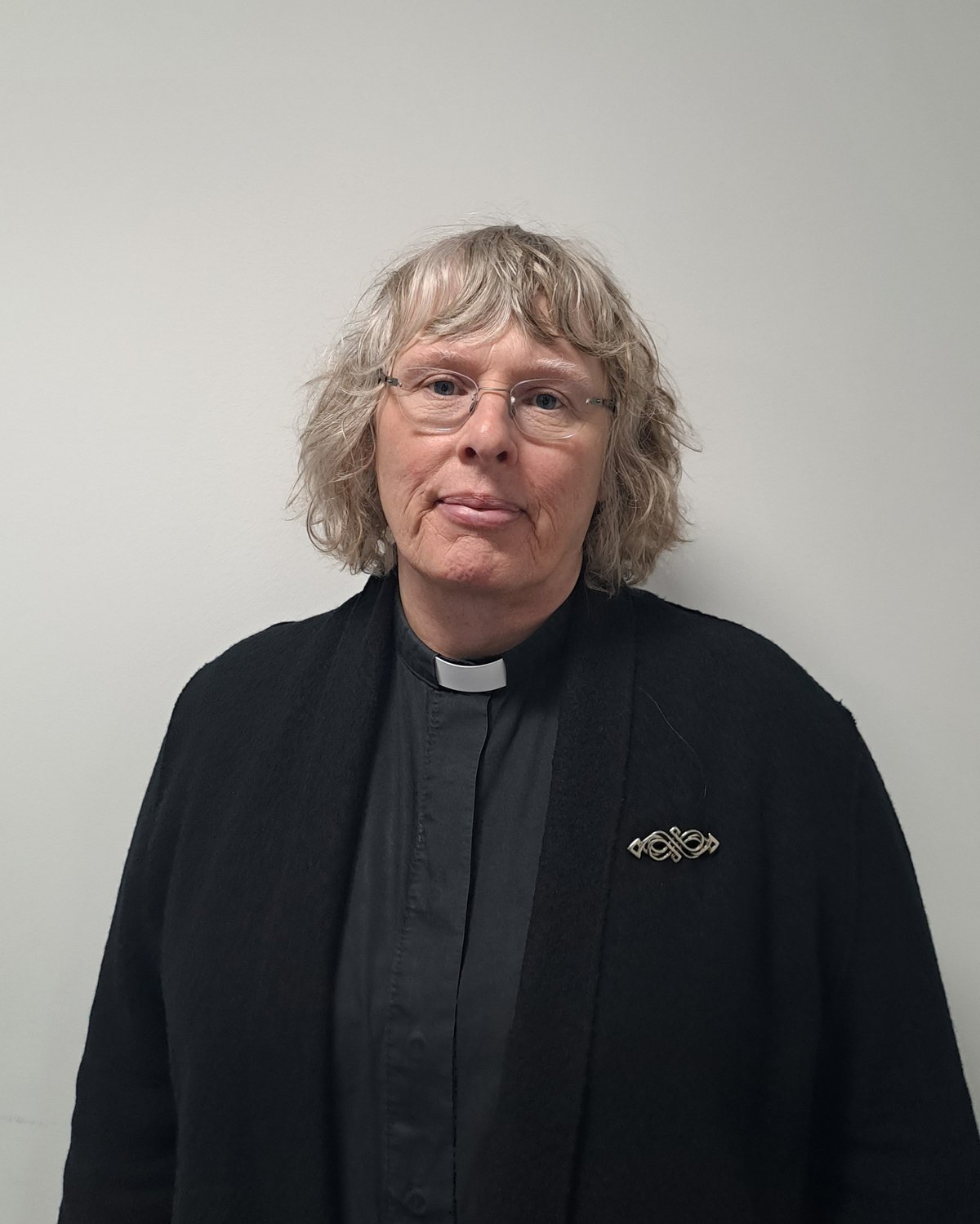 Sarah Jones
Sarah is a member of the LGBT+ Community. She made a gender change in 1991 and offered herself for ministry many years later. She was ordained in 2004 and served in Hereford Diocese before being appointed to The City Parish of St John the Baptist, Cardiff in 2018. St John's is an inclusive and diverse church with a heart for social justice. She is a contributor to national and local radio and television programmes as well as new media such as livestreams, blogs and webcasts. Sarah is also an honorary Canon of Llandaff Cathedral.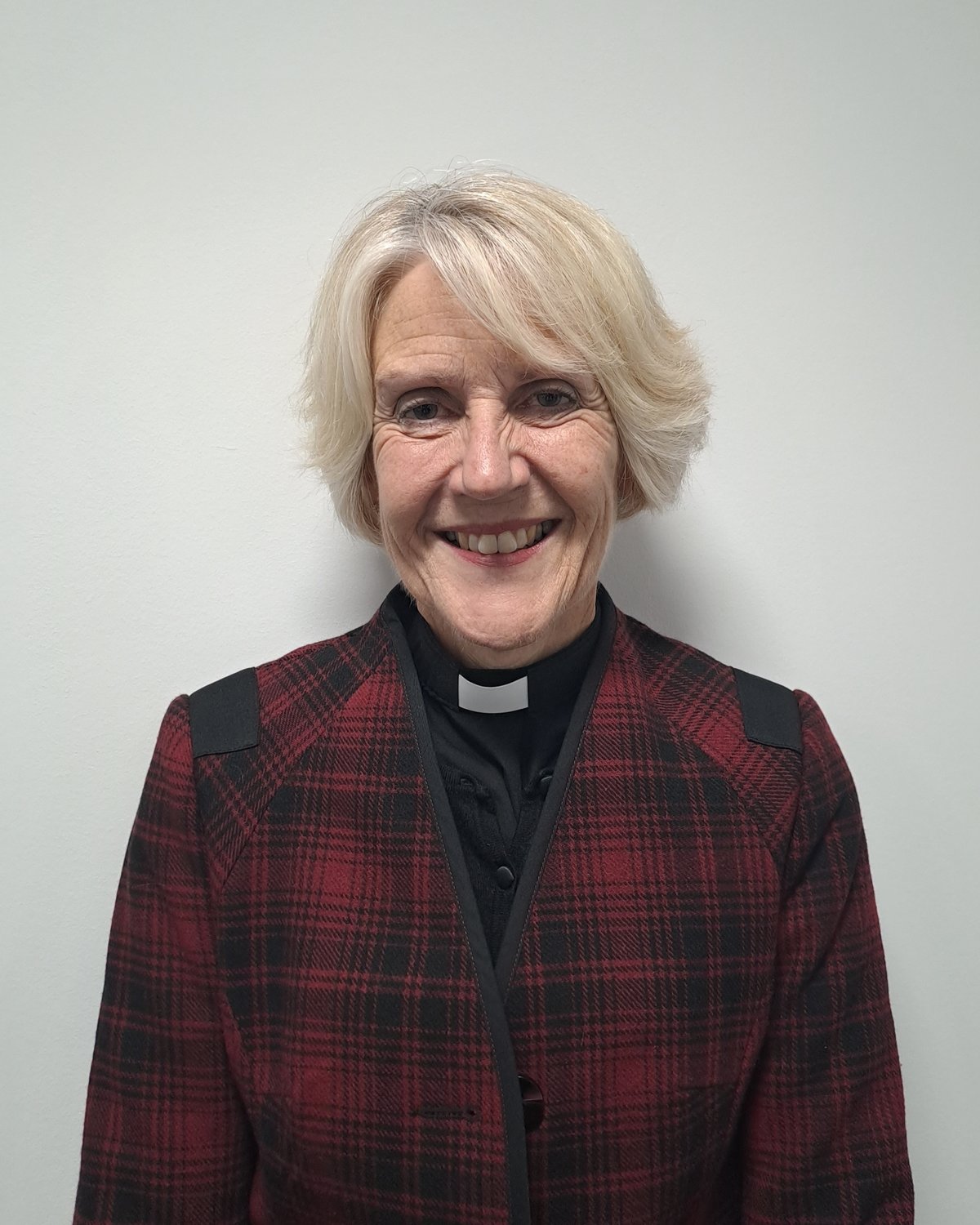 Maggie Thorne
As an instrumental music teacher, Maggie has always had a good ear, so listening has always played a central role in her ministry. Maggie is a trained bereavement counsellor, a qualified psychotherapist, spiritual director, mediator and priest in the Church in Wales. As a member of the Liturgical Advisory Standing Committee of the Governing Body of the Church in Wales, Maggie helped shape the new Liturgy for the Blessing of Same Sex Civil Marriage or Civil Partnership. She is available to listen to anyone in the LGBT+ community, and their families, who are suffering through being undervalued, dismissed, or ridiculed because of their gender or sexuality.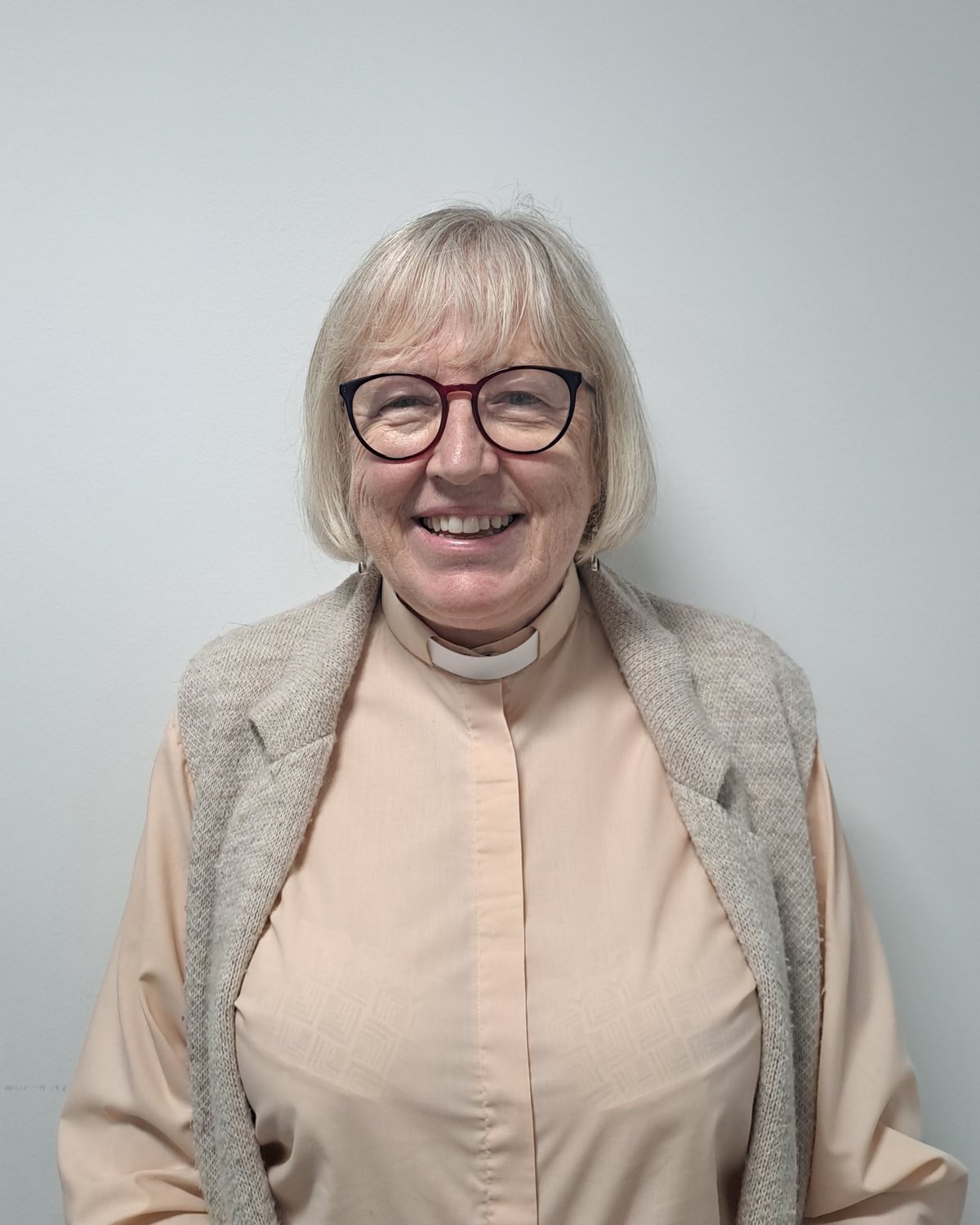 Jenny Wigley
Jenny Wigley is a retired priest living in Cardiff. She has ministered across Wales, in parish and chaplaincy ministry and in theological education. Jenny co-chaired the campaign for the ordination of women as priests and Bishops and continues to work hard to ensure the Church in Wales welcomes LGBT+ people, especially those seeking ordination and marriage. Jenny's husband is an ordained Methodist Minister. They have two grown up children, one of whom is a transwoman. She shares her family's experience and the joy and pride they take in their daughter in conversations with others who have not found their own journey to acceptance easy.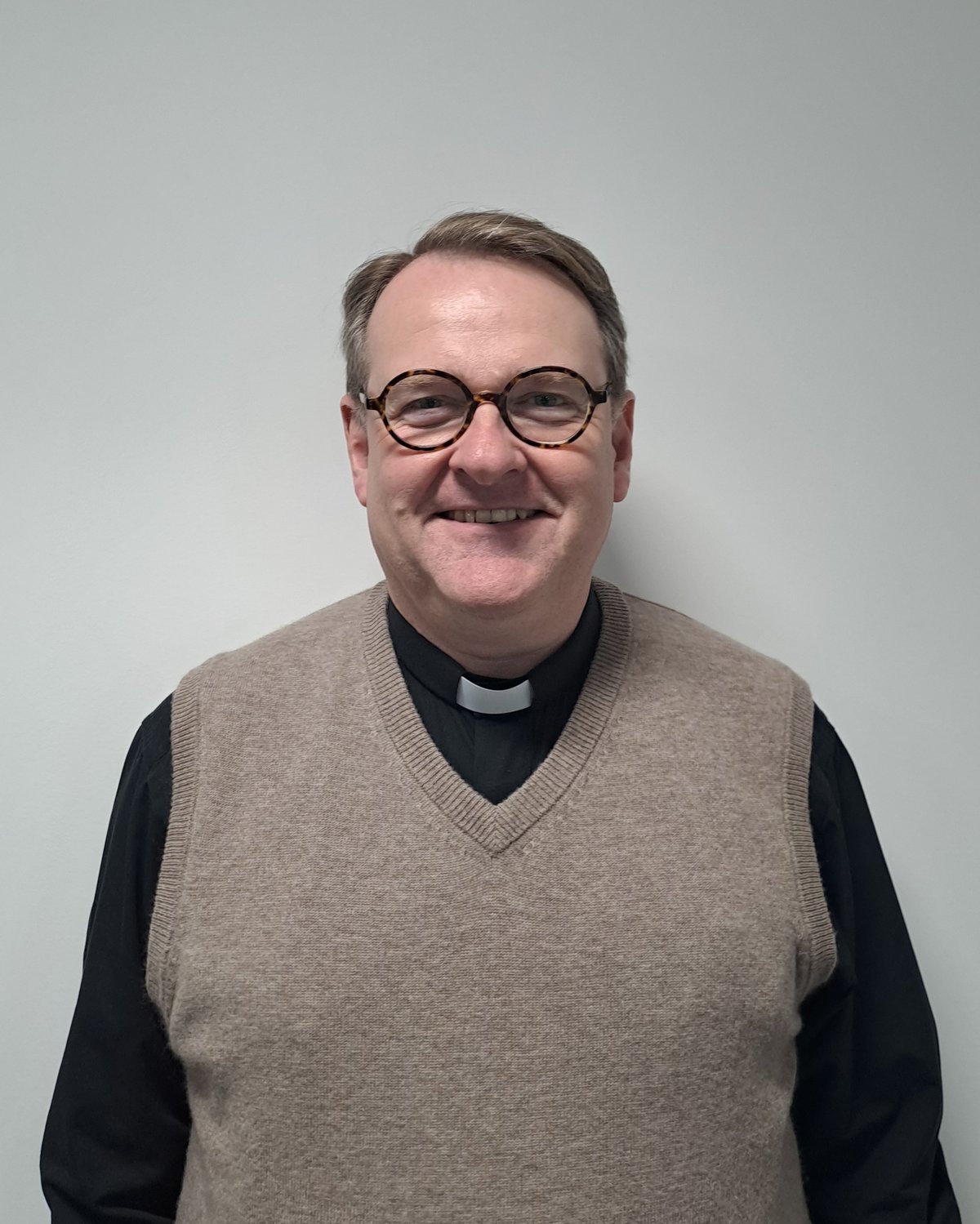 Ian Yemm
Ian is a priest with established skills as a spiritual director. He also has experience of responding pastorally to young adults and students, having previously been a university chaplain. Ian is a professional musician with an interest in the wellbeing benefits of exploring creativity and spirituality, as a means of expression. He has a husband, and is a long-time advocate of the equality and diversity agenda, praying for an ever more inclusive Church.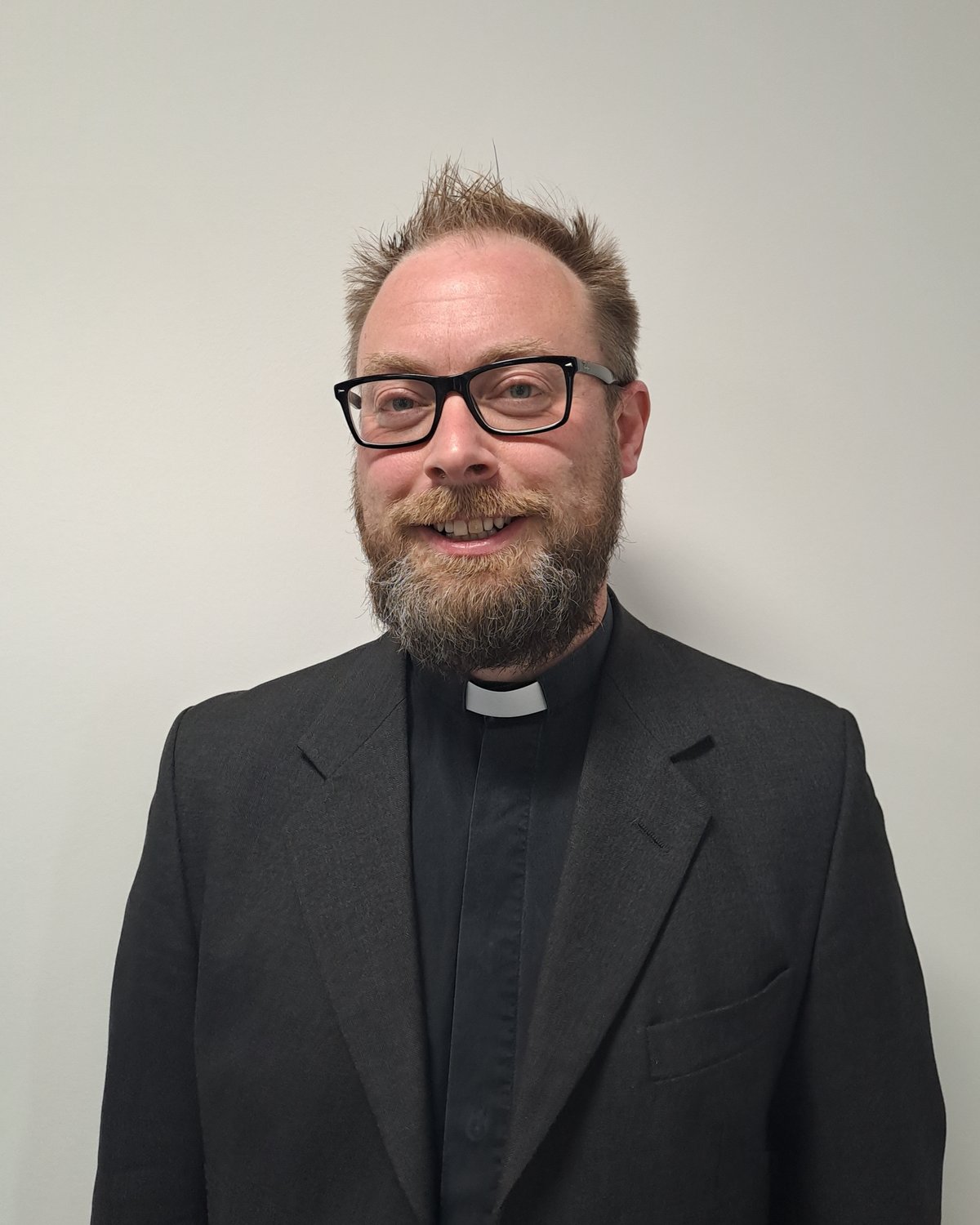 Jimmy Young
Jimmy is a vicar in Penarth, who is rooted in the charismatic-evangelical tradition. He holds to an open and inclusive theology and is always willing to listen to people's story no matter what tradition or background it emerges from. He has a background in youth work and thinks that genuinely enjoying spending time with people is probably his most useful skill.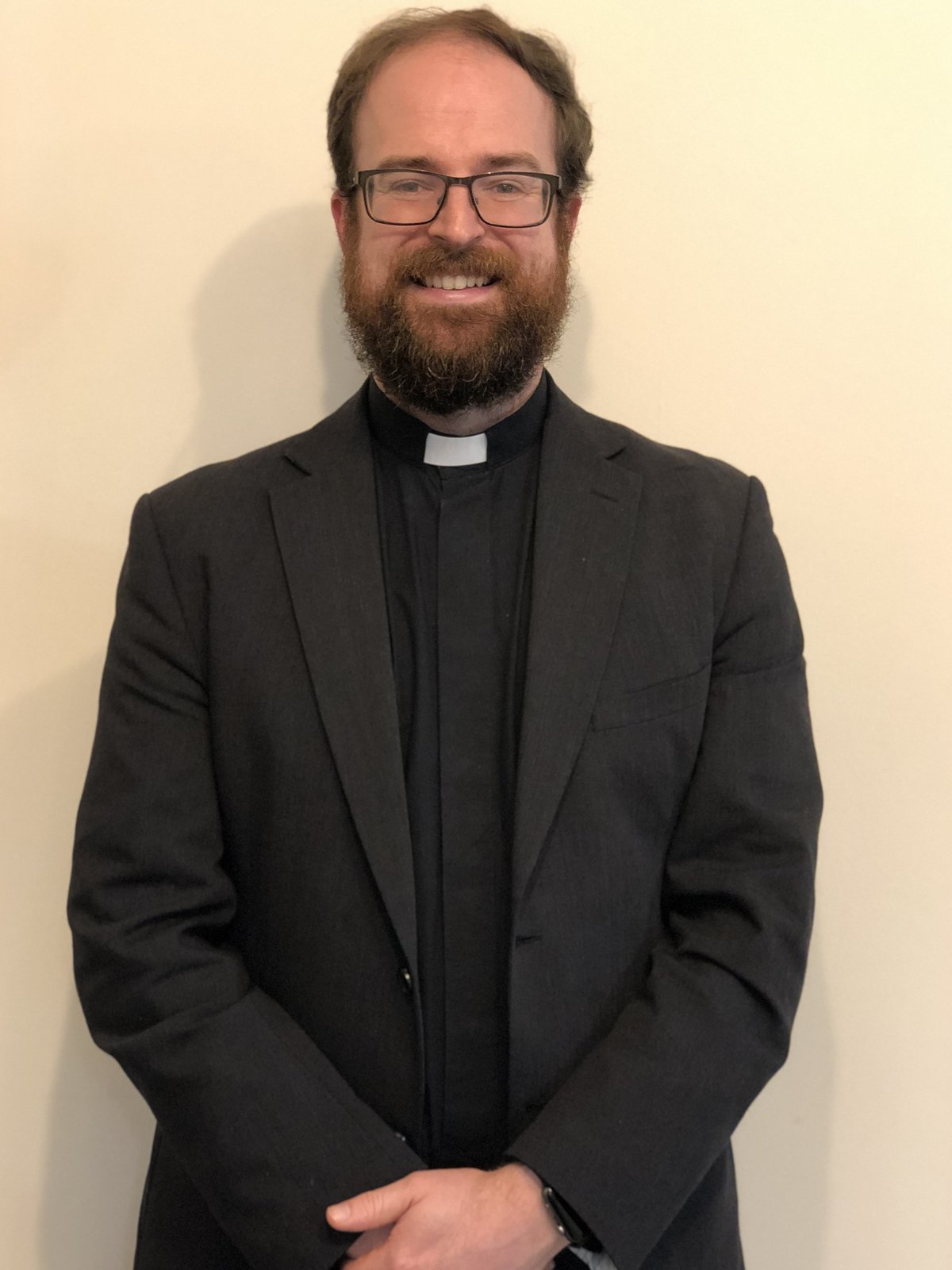 Rob McDonald
Rob is the curate at St Mark's Gabalfa and St Philips Tremorfa in Cardiff. He believes that scripture supports the traditional teaching of the church on marriage and sexuality. However, he understands this presents particular challenges for single Christians and that churches need to work hard to love and uphold them in this choice. Rob is passionate about helping people to grow in their discipleship, engage with God's word as revealed in the bible and share the good news of Jesus with those around them. Rob is married to his wife Sam, a nurse, and they have an 18 month old son. When not working, Rob is a keen beekeeper and enthusiastic, but terrible, golfer.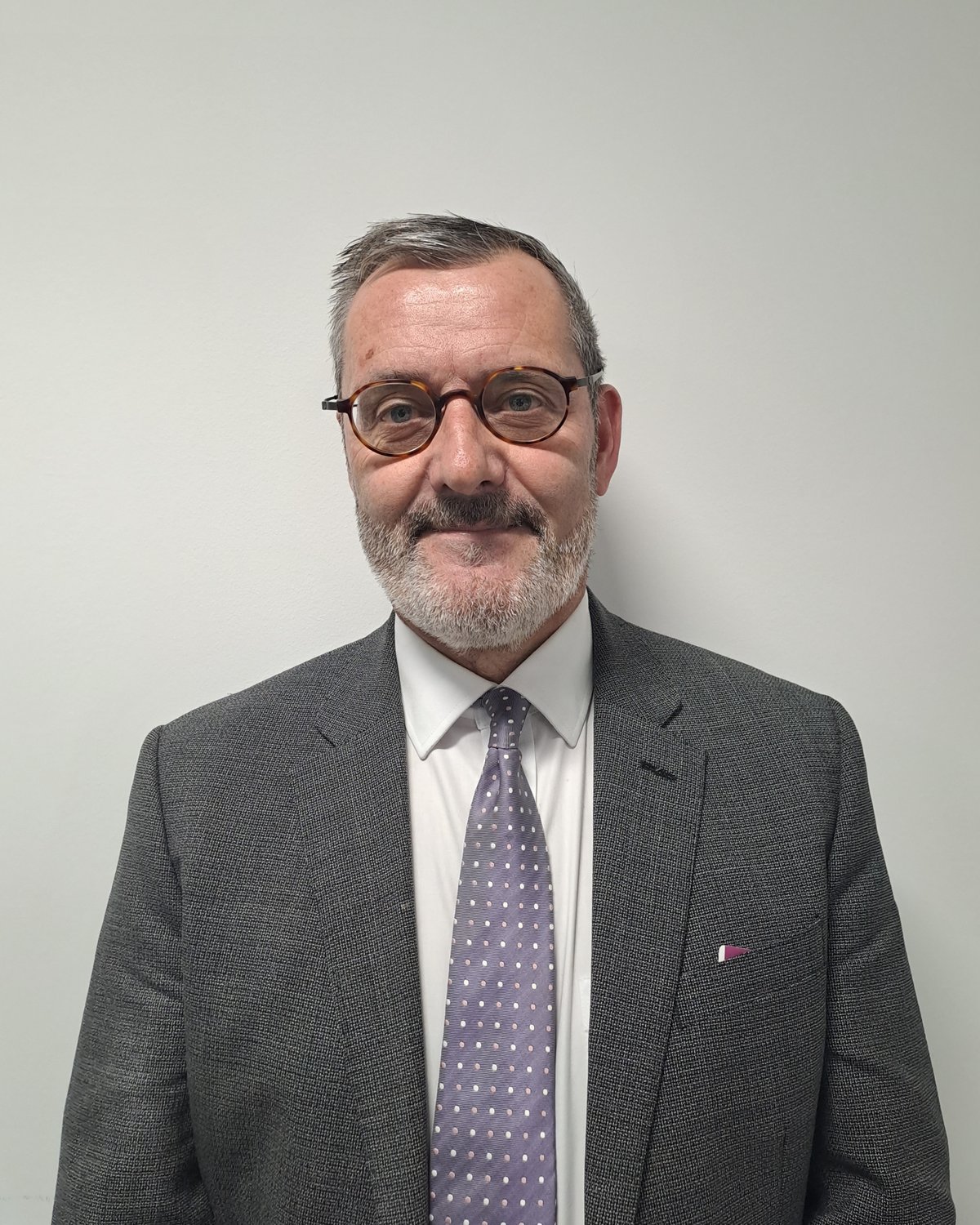 Gareth Rayner-Williams (Lead Chaplain)
Gareth is an ordained priest working across the Dioceses of Llandaff and Monmouth as School Priest and Senior Teacher at St. Teilo's Church in Wales High School. He rejoices in the recent moves the Church in Wales has made to fully include LGBT+ people into its life and structures and is committed to see the Church embrace full marriage equality in the future. He is himself married to his husband, Darren with whom he shares three adult children. Gareth's theological interests revolve around issues of social justice and spirituality. In his spare time, he fixes antique typewriters and the odd classic car. Gareth strives to be as open and approachable as possible and welcomes the opportunity to talk with anyone, wherever they are in their journey towards self-acceptance.
Contact a Chaplain
If you would like to talk to a chaplain, please complete the confidential contact form.
We want you to feel safe as you do so. Your privacy and safety are important to us. We want to assure you we work hard to ensure your contact with the LGBT+ Chaplaincy is secure and confidential.
The chaplaincy works within the safeguarding framework of the Church in Wales. Any safeguarding disclosures will therefore be reported to the provincial safeguarding team. Otherwise, a copy of this form may be seen by the person leading the chaplaincy team, but no other person, other than the chaplain you are addressing your message to, will see the form.
Your contact details are held only to allow the chaplain to contact you. All subsequent correspondence between you and the chaplain will be confidential. If you haven't already done so, you might like to read each chaplain's biography before getting in touch.
Please fill out the form and email it to Lead Chaplain Gareth, at g.rayner-williams@stteilos.com