Readers Ministry
What is a Lay Reader?
A Reader is a lay person who, following a call from God, is trained and licensed by the Anglican Church to preach, lead worship and enable mission in their church community. Readers serve alongside clergy to support people in faith and their church community. Readers often carry out their church ministry at the same time as having another job.
The licensing of Readers carries the expectation, the profound hope, of a vibrant and fruitful ministry, lived out gladly in response to a sense of vocation and Christian discipleship.
How do I become a lay Reader?
Visit our Vocations page to find out how you can explore your calling to becoming a Reader.
Readers' Licensing 2021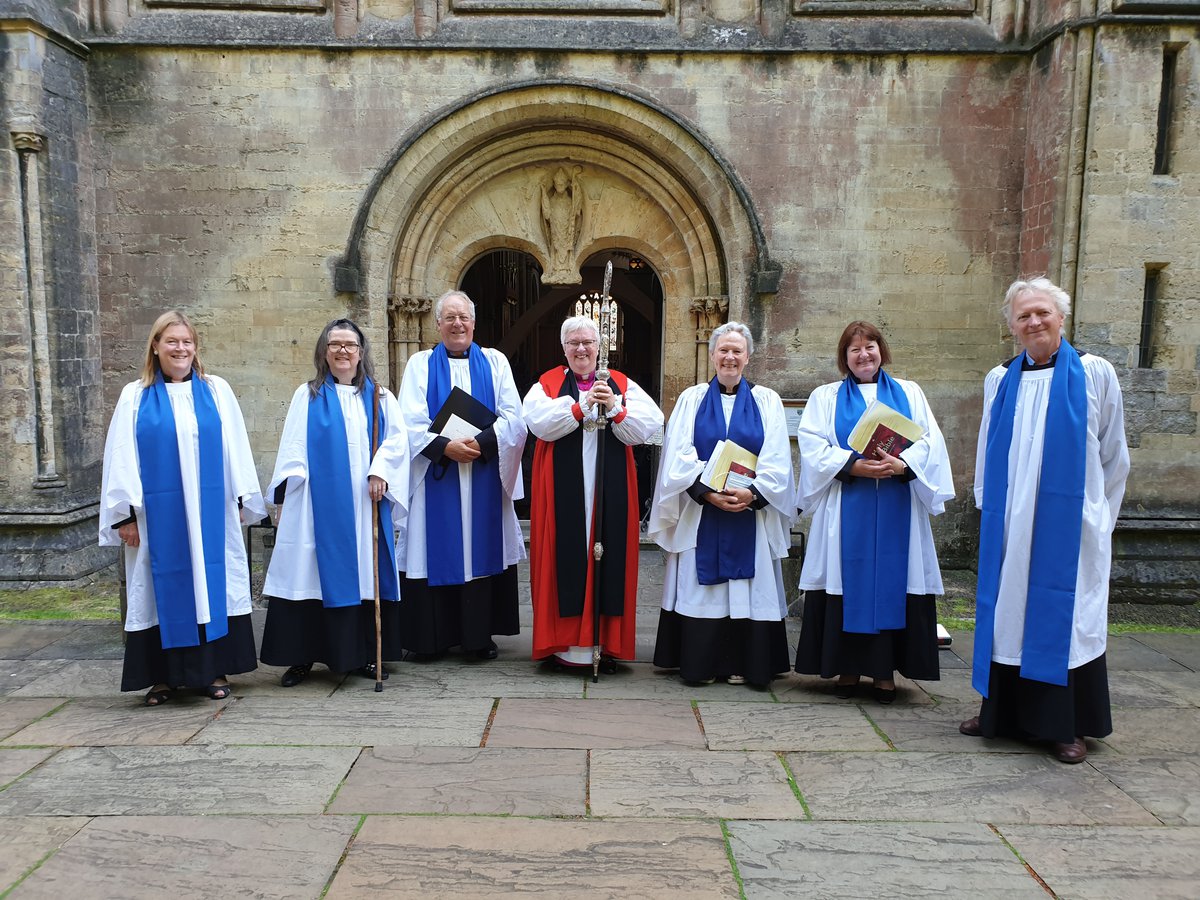 Congratulations to Eleanor Williams (Christ Church Roath), Peta Maidman (Aberdare St Fagan), Sarah Steadman, Amanda Russell-Jones and Iwan Russell-Jones who were licensed on Saturday at Llandaff Cathedral.
PodChurch - Readers' edition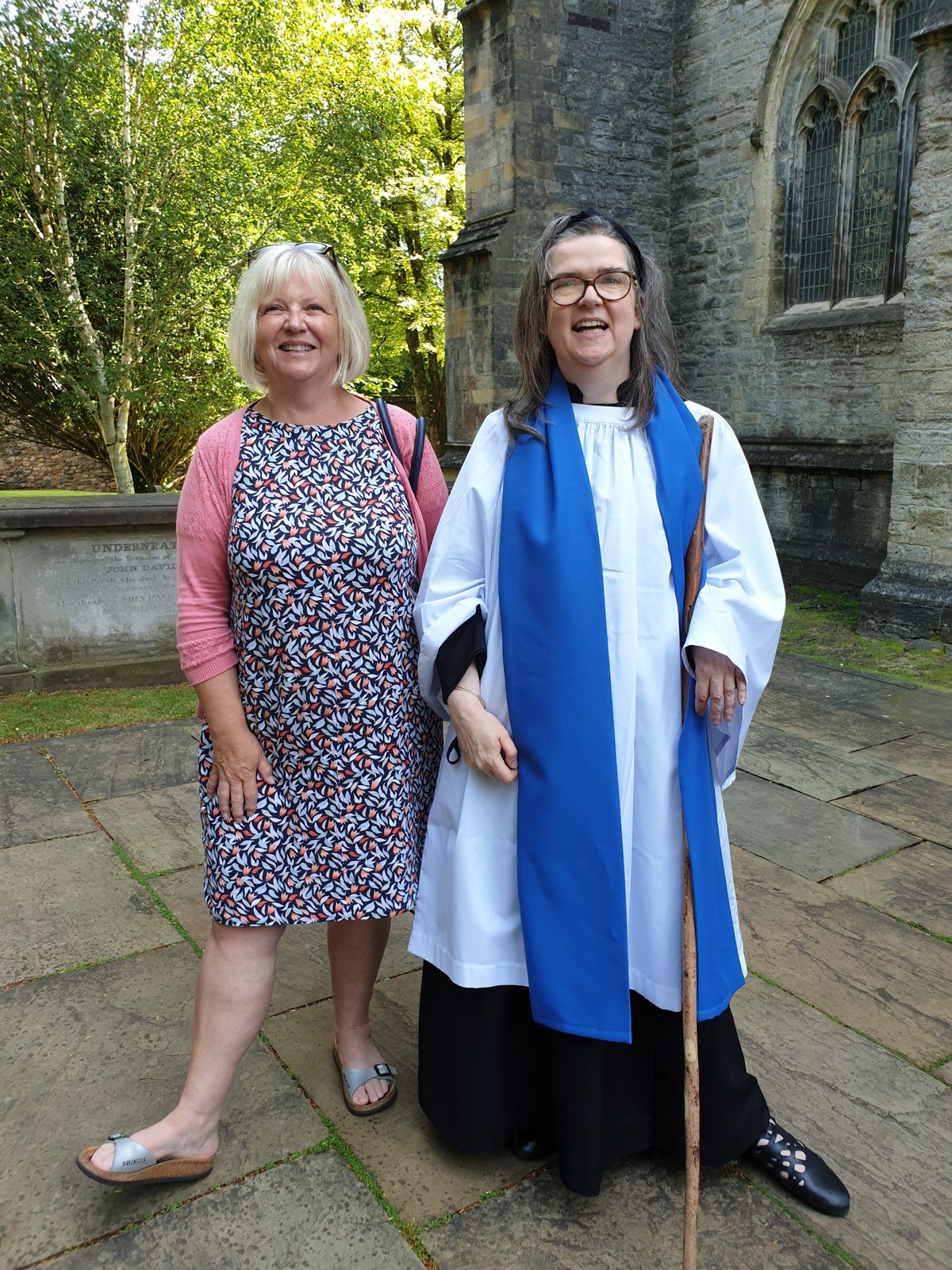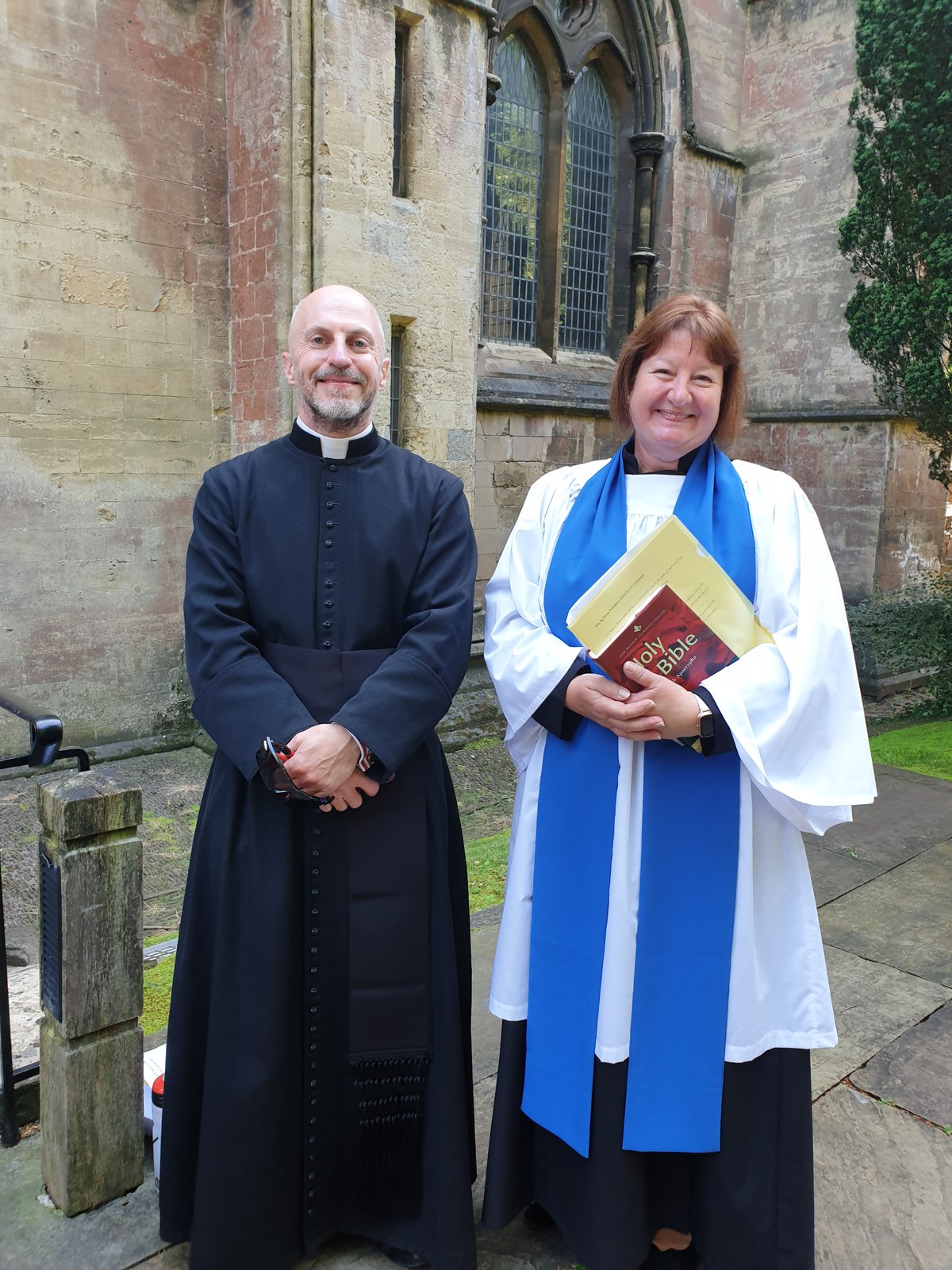 So let's know our gifts, discover our gifts, nurture our gifts and please, please, use our gifts – let's be imaginative and brave. Let's step outside the box. And remember always that you have those gifts only because there is a Giver.

Canon Tim Jones, July 2021
Readers' Licensing 2021 sermon
by Canon Tim Jones
Download
Readers' Conference 2021
Readers and Lay Licensed Ministers to The Church in Wales LLM Conference, "Part of the Body" takes place on the 17th – 19th September 2021 at the Ramada Plaza Hotel in Wrexham.
The theme of this year's Church in Wales LLM Conference is 'Part of the Body'. The Bible talks about the whole church working collaboratively as one body to share in God's mission to the world. However, whilst the Biblical image of the body is a truly wonderful one, we also recognise that in reality we don't always live up to that picture of interdependence and celebration of our various and diverse ministries. So that's the theme that will run throughout.
I'm delighted that our Ministry Bishop, The Rt Rev'd Cherry Vann, and our Chaplain to the course, The Venerable Ian Rees, will both be with us throughout the weekend. I'm delighted too to welcome some great speakers who will be sharing with us, and leading our discussions during our time together:
The Rev'd Professor Jeremy Duff is Principal of St Padarn's Institute;
Ms Carrie Myers is the Co-ordinator for Lay Ministry for the Church of England;
The Rev'd Canon Dr Sandra Millar is the Church of England's Head of Welcome and Life Events
Hopefully, there will be some time to relax and reflect too! To help with this, I have arranged for some workshops on Prayer Spaces, Creative Writing and Music to be held on the Saturday afternoon.
The conference will start on Friday, 17th September at 3pm with arrivals from 2pm and close on Sunday, 19th September at 1:30pm after a special Eucharist with Bishop Cherry and lunch. Accommodation has been reserved for all attendees at the Ramada Plaza Hotel in Wrexham.
The conference is free for Readers and Lay Licensed Ministers in the Church in Wales but spaces are limited. Please contact the CMD Admin Team at St Padarn's if you would like to reserve a space for this conference by the 10th August. Spaces will be allocated on a first-come, first-serve basis.
Our email address is:cmdadmin@stpadarns.ac.uk or if you prefer to ring, you can reach us on 02920 563 379.