DAC and Faculties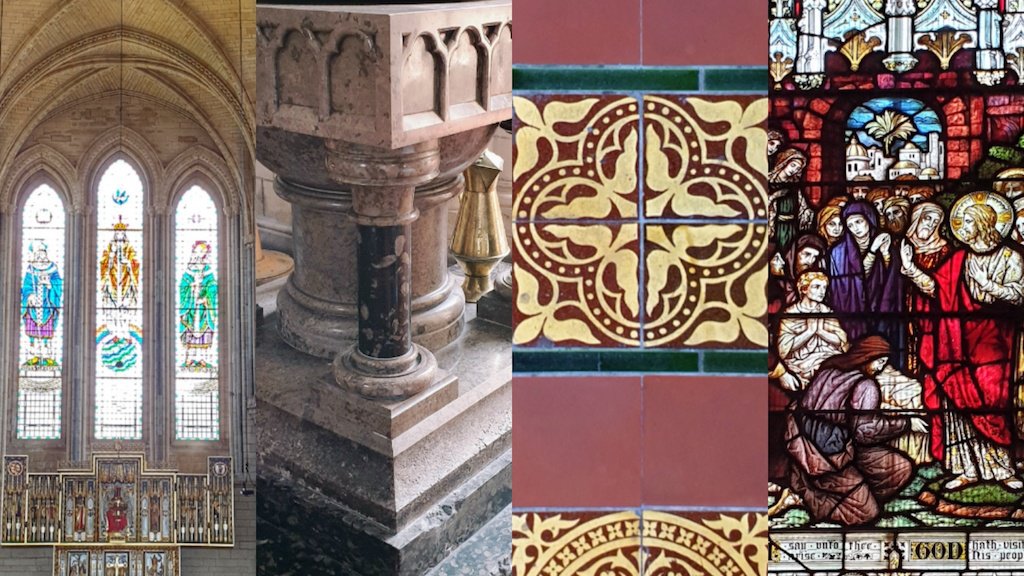 The faculty system
Before making any changes or repairs to your church building check whether permission is required. You can do this via the Online Faculty System (OFS). Here's a short video about the process:
https://www.youtube.com/watch?v=fuoH1F0NkcU&feature=youtu.be
The OFS has three options:
List A applications will cover routine maintenance or minor like-for-like repairs and require no formal permission to proceed, although both the DAC Secretary and the Diocesan Registrar are notified.
List B applications will cover straightforward works (e.g. replacing an existing boiler) that have little or no impact on the historic fabric of the church or churchyard. They are reviewed by a DAC member and require the permission of the Diocesan Registrar before they can proceed.
Full faculty applications go to a DAC meeting where the application will be discussed and commented on. If your church is a listed building the relevant Local Authority and the Amenity Societies are also consulted. Following the DAC meeting, the application moves to the Registrar for the next stage who in turn will submit to the Chancellor for a final decision, all via the OFS.
Registering Online
You will need to register on the system in order to apply for a faculty. https://churchheritagecymru.org.uk/Secure/Register.aspx
Follow our step-by-step guide to making an online full faculty application
Make sure you've uploaded all the necessary information - there's a check list here Supporting Documentation for Faculty Applications.docx
A PCC Resolution supporting the faculty application will be needed.
Parishes have options of either submitting a full set of PCC Minutes or the relevant extract in support of a faculty application.
In either case the Minutes must be signed, and must also refer to the fact that a resolution to apply for a faculty was put to the PCC and passed. It is not sufficient for the PCC just to have discussed the need for a faculty.
Upload the PCC Resolution to the 'Supporting Documents' section of the application.
If you are still unsure of anything or need help with the application then please contact Martyn Jones, our DAC Secretary.
07494 222688   or martynjones@churchinwales.org.uk
The DAC (Diocesan Advisory Committee)
Each diocese has a Diocesan Advisory Committee (DAC), which advises the Chancellor of the Diocese on faculty applications. The DAC includes members with expertise in particular areas relating to church buildings, such as architecture, organs, archaeology, etc. The DAC is always willing to give advice to parishes prior to their making applications for a faculty.
LLANDAFF DAC MEMBERS
Mr Matthew Williams FSA (Chair)

The Archdeacon of Llandaff

The Archdeacon of Margam

Ms Tracey Connelly - Local Authority representative

Mr Stefan Horowskyj - Architect

Canon Steven Kirk

Mrs Judith Leigh FSA - Amenity Societies

Canon Philip Masson

Mrs Amanda Needham - Architect

Professor Denys Pringle FSA - Archaeology
DAC ADVISORS
Dr Martin Crampin - Stained Glass
Mr Stephen Moore - Organs
Mr David Moore - Bells
Mr Oliver Fairclough - Art
DAC SUPPORT
Mr Martyn Jones - Church Buildings Officer/DAC Secretary
Mrs Sarah Perons - Churches Development Officer
LEGAL
Mrs Harriet Morgan - Diocesan Registrar (Solicitor)
H H Judge Andrew Keyser QC - Chancellor of the Diocese
DAC MEETINGS
Once your application has been submitted and checked to confirm that sufficient information has been provided it will be considered by the DAC. DAC meetings take place at regular intervals throughout the year. The agenda and PDF applications are circulated to members 7 days before a meeting.