DAC and Faculties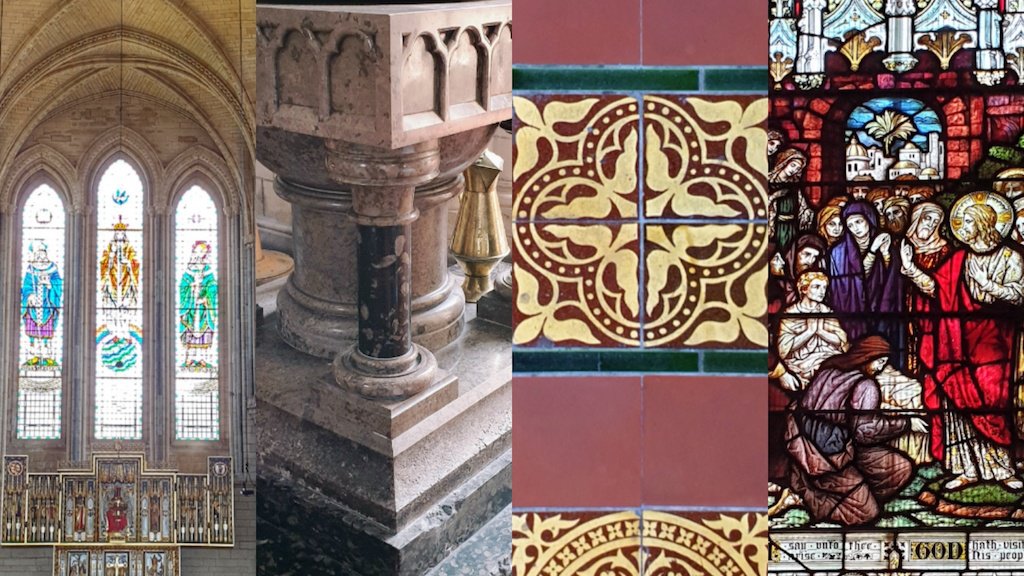 The faculty system
Before making any changes or repairs to your church building check whether permission is required. You can do this via the Online Faculty System (OFS). Here's a short video about the process:
https://www.youtube.com/watch?v=fuoH1F0NkcU&feature=youtu.be
The OFS has three options:
List A applications will cover routine maintenance or minor like-for-like repairs and require no formal permission to proceed, although both the DAC Secretary and the Diocesan Registrar are notified.
List B applications will cover straightforward works (e.g. replacing an existing boiler) that have little or no impact on the historic fabric of the church or churchyard. They are reviewed by a DAC member and require the permission of the Diocesan Registrar before they can proceed.
Full faculty applications go to a DAC meeting when the application will be discussed and commented on. If your church is a listed building the relevant Local Authority and the Amenity Societies are also consulted. Following the DAC meeting, the application moves to the Registrar for the next stage who in turn will submit to the Chancellor for a final decision, all via the OFS.
Registering Online
You will need to register on the system in order to apply for a faculty. https://churchheritagecymru.org.uk/Secure/Register.aspx
Follow our step-by-step guide to making an online full faculty application
Make sure you've uploaded all the necessary information - there's a check list here Supporting Documentation for Faculty Applications.docx
A PCC Resolution supporting the faculty application will be needed.
Parishes have options of either submitting a full set of PCC Minutes or the relevant extract in support of a faculty application.
In either case the Minutes must be signed, and must also refer to the fact that a resolution to apply for a faculty was put to the PCC and passed. It is not sufficient for the PCC just to have discussed the need for a faculty.
Upload the PCC Resolution to the 'Supporting Documents' section of the application.
If you are still unsure of anything or need help with the application then please contact Jonathan Perons, our Acting DAC Secretary.
07950 644023  or dac.llandaff@churchinwales.org.uk
The DAC (Diocesan Advisory Committee)
Each diocese has a Diocesan Advisory Committee (DAC), which advises the Chancellor of the Diocese on faculty applications. The DAC includes members with expertise in particular areas relating to church buildings, such as architecture, organs, archaeology, etc. The DAC is always willing to give advice to parishes prior to their making applications for a faculty.
LLANDAFF DAC MEMBERS
Mr Matthew Williams FSA (Chair)

The Archdeacon of Llandaff

The Archdeacon of Margam

Ms Tracey Connelly - Local Authority representative

Mr Stefan Horowskyj - Architect

Canon Steven Kirk

Mrs Judith Leigh FSA - Amenity Societies

Canon Philip Masson

Mrs Amanda Needham - Architect

Professor Denys Pringle FSA - Archaeology
DAC ADVISORS
Dr Martin Crampin - Stained Glass
Mr Stephen Moore - Organs
Mr David Moore - Bells
Mr Oliver Fairclough - Art
DAC SUPPORT
Mr Jonathan Perons - Acting DAC Secretary
LEGAL
Mrs Harriet Morgan - Diocesan Registrar (Solicitor)
H H Judge Andrew Keyser QC - Chancellor of the Diocese
DAC MEETING DATES 2021
All applications must have been submitted online and accepted by the Registrar before they can be considered by the DAC
2nd March
20th April
3rd June
20th July
14th September
4th November
14th December
Public Notice of Faculty Applications
For more information about any of the applications listed below please email us
| Faculty reference | Parish/church | Applying for | Date advertised |
| --- | --- | --- | --- |
| 2021-000757 | St David, Miskin | A new toilet and kitchen/service area | 01/02/2019 |
| 2020-005844 | St John the Baptist, Cardiff | Repair of damaged window on S side of the church and permanently fixing shut 4 x happens in that area | 28/11/2020 |
| 2020-006044 | St Bride, St Bride's-super-Ely | To transfer the historic organ from the redundant St George's Church to St Bride's Church | 12/01/2021 |
| 2021-006113 | St Michael, Maesteg | Replacement of Timber Glazed and Half Glazed Doors | 19/01/2021 |
| 2021-006105 | St Mary, St Fagans | Installation of a camera to live-stream/record church services | 12/01/2021 |
| 2021-006116 | St David, Neath | Repair of stained glass Roper window | 22/01/2021 |
| 2020-005661 | St Illtyd, Llantwit Fardre | Renew internal lighting, repairs to nave roof, internal painting, new carpet in Chancel, safety aspects to doorways | 01/02/2021 |
| 2021-006158 | St Teilo, Merthyr Mawr | Add Kitchenette within church at rear and redecorate the whole church | 22/02/2021 |
| 2021-006178 | Eglwys Dewi Sant, Cardiff | Refurbishment of existing 1955 toilets to meet present day requirements and also to provide a designated disabled toilet facility | 19/02/2021 |
| 2021-006155 | All Saints, Barry | Pipe Organ Restoration | 08/02/2021 |
| 2021-006150 | Holy Cross, Cowbridge | Provision of up to 100 Trinity Abbey Chairs in oak finish and associated storage cradles | 08/02/2021 |
| 2021-006154 | St Peter, Peterston-super-ely | Repair work to nave medieval oak truss plus ancillary maintenance work | 20/02/2021 |
| 2021-006176 | St Andrew, St Andrew's Major | External repairs to the Tower, which includes roofing and walling repairs | 19/02/2021 |
| | | | |