Meet our Ministry Area Lay Chairs
John Kiff, Lay Chair of Garth Ministry Area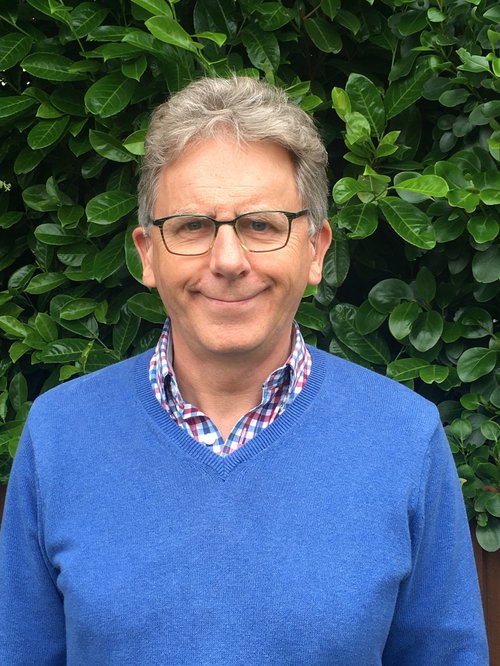 I'm married, have 3 grown-up children and two grandchildren and run my own small business as a Lean coach/consultant helping organisations to continuously improve the value that they deliver to customers by developing their people. I'm attempting to be at least semi-retired but not succeeding just yet!
My wife and I worship at Christ Church, Radyr and I've held numerous roles there - including that of church warden for a few years. We have also been core members of the Deanery project '1Family Cardiff' which has successfully resettled a Syrian family in our area.
I hope to play a part in getting our Ministry Area established and in deriving the benefits of sharing our skills, experience and time to spread God's word while ensuring that each individual church thrives as well
Ceri Morgan, Llynfi and Upper Afan Valleys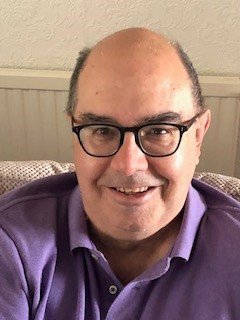 I have been involved in my Church and Parish for over 30 years serving in a variety of positions most recently as Parish Warden. I was surprised and honoured to be invited by Bishop June to take on the role of Lay Chair of our new Ministry Area.

There will be challenges along the way especially in uniting parishes not only of different traditions but even of different valleys all with their own unique social problems. Our first few meetings went well so I am optimistic about the future as we work hard together to fulfill the diocesan vision in the Llynfi and Upper Afan Valleys.
Trudy Knowles, Lay Chair of Port Talbot Ministry Area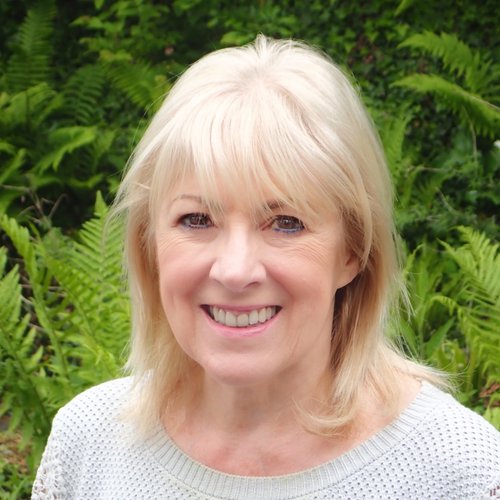 I was delighted to accept the Bishop's invitation to be Lay Chair of the new Port Talbot Ministry Area which brings together the Benefice of Aberafan and the Parishes of Baglan, Margam, and Cwmafan.
I am really enjoying meeting and working with people in the Benefice and Parishes and am looking forward to being part of a larger community of ministry. I am optimistic we can achieve a smooth transition and get the legalities behind us quickly in order to concentrate on Mission and Ministry. I truly believe that, once the change is behind us, as an MA we will be better able to focus on growing the kingdom of God in Port Talbot and building our capacity for good.
Mark Ritzmann - Lay Chair of Greater Neath Ministry Area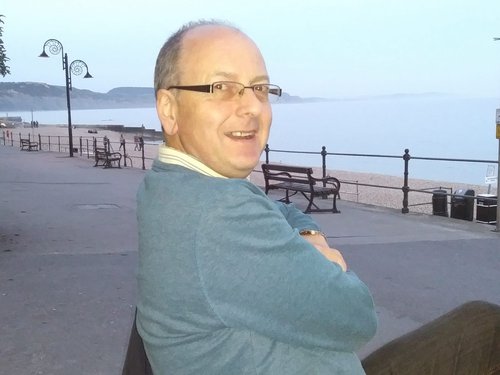 During my nearly 30 years as Organist and Choir Director at St.David's Church, Neath, I have become increasingly involved with the running of this cathedral-like church and the busy Rectorial Benefice of Neath. As a long time PCC member and Chair of The Friends of St.David's, I am delighted to have been appointed Lay Chair of the new Ministry Area. The timing of this appointment feels like a calling in my life, and an opportunity to help steer the combined parishes in a new and exciting venture. With prayer, and together in faith, we can continue to tell the joyful story and work to further God's kingdom in this community.
Mel Griffin, Lay Chair for Penarth Ministry Area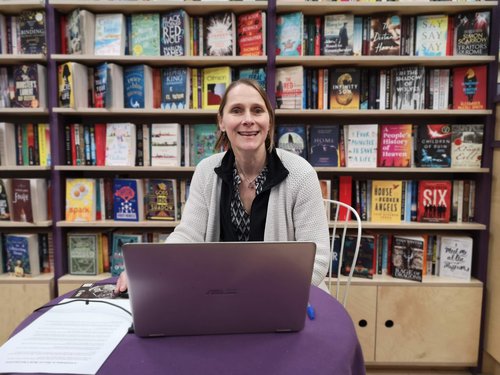 I have been attending All Saints Penarth since moving to Wales in 2001 with my husband Matt and our three (now grown up) children. After a career in IT, in 2014 I fulfilled my lifelong dream by buying the local bookshop, now known as Griffin Books! I'm really excited as Lay Chair to help bring the two Penarth parishes together to minister even more effectively to the people of our town.
Andrew Dix, Greater Bridgend Ministry Area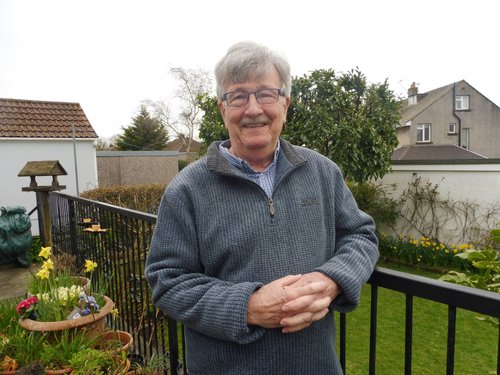 I am a retired head teacher living in Bridgend where I worship in St Mary's, Nolton. I am currently Peoples Warden to our Parish, Nolton Coity and Brackla. I am truly honoured to be the first Lay Chair of our new Ministry Area and excited by the prospect of the developments to come. Our first MATT decision will be to decide on a title for the group which is acceptable to all. However, as we move on to consider the broader aspects of the transition, I see an opportunity to combine with our neighbouring Churches , in faith, in a spirit of new friendship and cooperation to promote our mission ideals in our community.
Nicola Free, Lay Chair for the Rhondda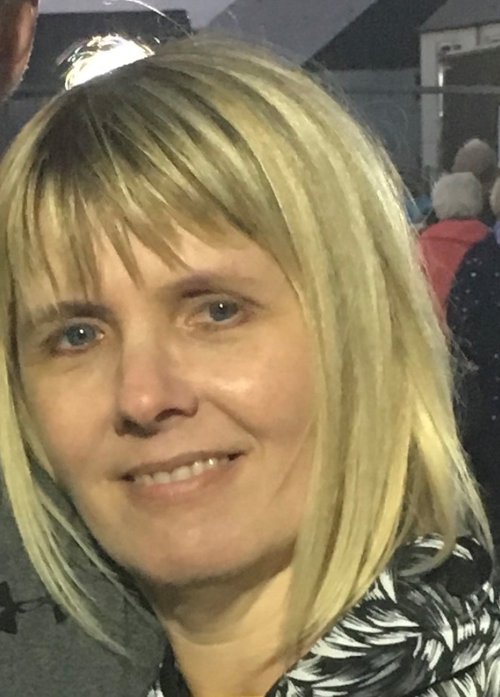 As the Lay Chair of the new Ministry Area for the Rhondda Valleys, I am looking forward to working closely with the Ministry Area Transition Team over the coming months to lay the necessary foundations for an effective Ministry Area that will enable both the growth of the church in the Rhondda and our engagement with the communities that we serve.
I hope that my hands on experience in helping to run my Parish Church over many years & my professional experience as a Local Government manager will assist me in making a success of my new position.
Deryn McAndrew, Lay Chair for Eglwysilan and Caerphilly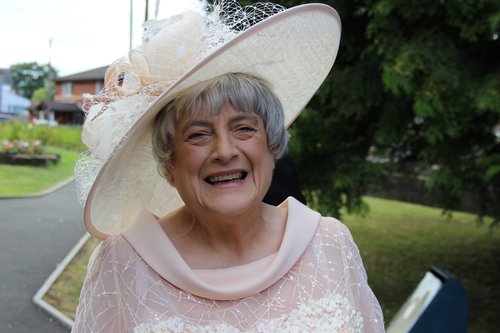 I'm really delighted to have the opportunity to serve as the first Lay Chair of Eglwysilan and Caerphilly. Many of the elements of a Ministry Area are already in place in our Benefice, but we still have plenty of work to do in implementing the Diocesan Vision.
My background is 35 years in IT, retiring as a senior manager in 2006. Since then I have been Treasurer and Churchwarden, and a member of the Diocesan Board of Finance.
The COVID pandemic challenged us to reach out across the community using new technology.
As we emerge from lockdown, we plan to continue using this within new structures for ministry and mission
Howard Rees, Ministry Area of Wenvoe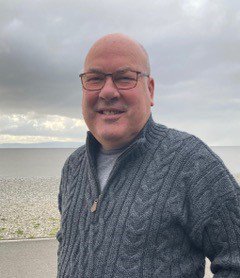 As the Lay Chair of the new Ministry Area of Wenvoe, St. Lythan's, Sully, Dinas Powys, Rhoose, Porthkerry and Penmark, I look forward with excitement and anticipation to working with our congregations and communities to bring our new Ministry Area to life. Clearly one of our first tasks will be to choose a shortened, appropriate and representative name for Ministry Area.
I hope that my experiences as a retired Senior Police Officer and Local Government Manager, committed to partnership working with local communities, public and third sector organisations, will assist me to make a success of the Lay Chair role.