Belief, Belonging and Butetown
Betty Campbell was Wales' first black headteacher. Born and raised in Butetown, Betty worked hard to champion equality and diversity and Wales' multicultural heritage. When she dies in 2017, she left a legacy that continues to inspire people the world over. She worshiped at St Mary's Church Butetown where today her son Stuart continues to attend.
This week a monument to Betty was unveiled in Cardiff. Fr Dean, priest at St Mary's reflects on the importance of belief and belonging in Cardiff's historic Butetown.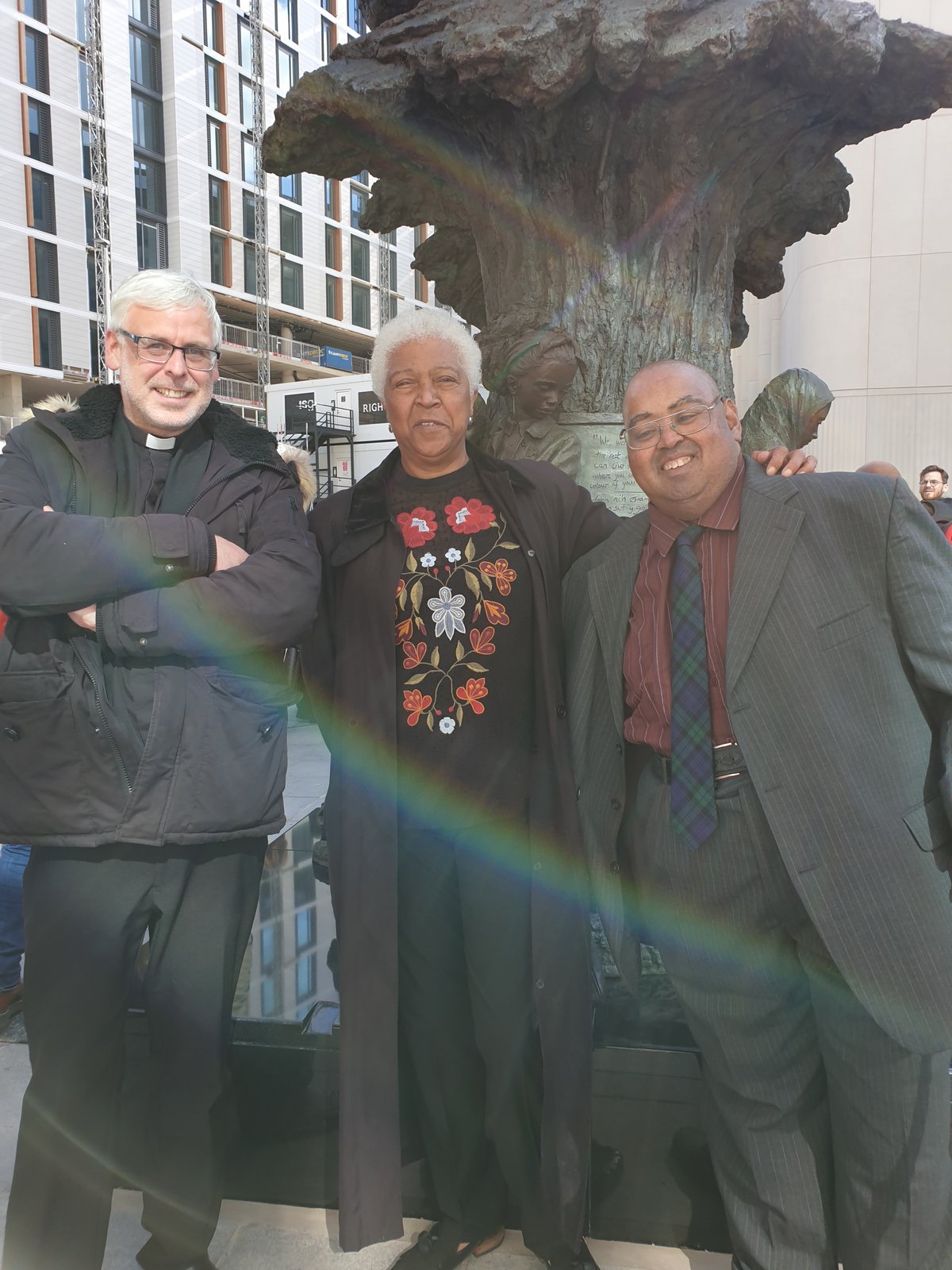 Belonging in Butetown
"Hey, don't go down there," he shouted, "it's not very nice!"
He was a police officer, stationed at one of the many roadblocks across the city as Cardiff welcomed the UEFA Champions League Final in 2017. She was one of the many football fans, winding their way to the Bay.
This particular road block was just a few yards from St Mary's Church. To get to Cardiff Bay, police guided supporters down (what they obviously perceived to be) the more 'pleasant' route of Lloyd George Avenue, although this woman broke ranks. She walked on.
I turned to the officer and smiled. I had been chatting to him for a while.
"Thanks for that," I said with a slight laugh behind my words, "that's where I live."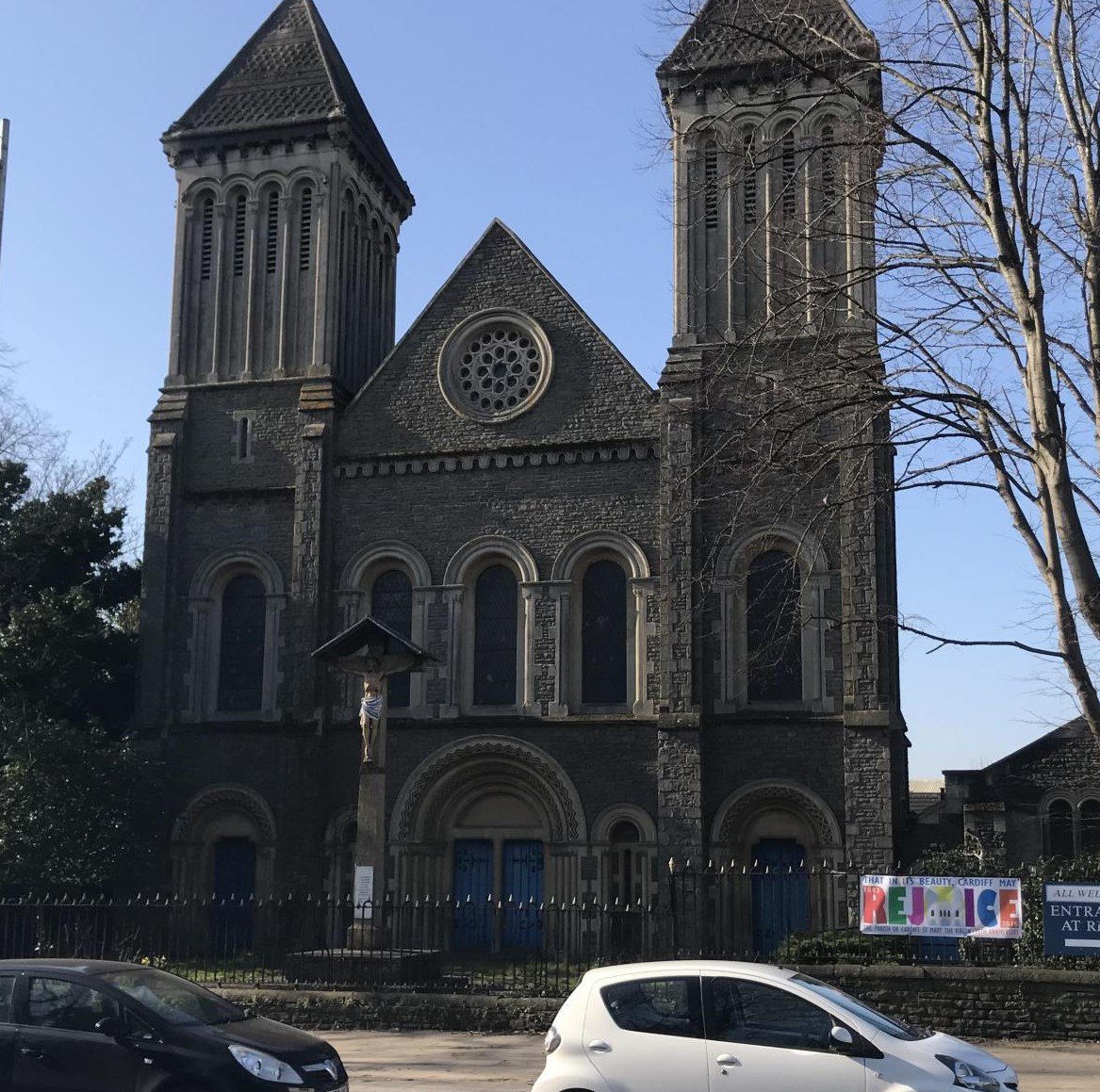 St Mary's Church was built in response to the industrial expansion of the 19th century and it has remained here ever since, one of the few buildings of the time still used for its original purpose, and home to a diverse, thriving community of faith.
In this this thin strip of Butetown, from the city centre to the sea, you'll find an equally rich and diverse community.
Half the population is Muslim, and 86 per cent of the pupils at St Mary's Church in Wales Primary School are Muslim too, with over twenty different languages spoken there. In spite of changes and pressures, Butetown remains, diverse and multicultural. It's a community built upon welcome and immigration and which, along with the coal blackened valleys of my boyhood, helped to build and shape Cardiff.
One day at St Mary's School I hear a shout across the lunchtime hall.
"You're Christian!" shouted the boy, pointing me out.
"Yes," I replied, leaning closer, "that must mean you're Muslim."
"Yes!" he exclaimed. And then something happened. The boy continued.
"Christians and Muslims love God!"
He had such a strong sense of identity. He knew who and what he was, and he knew who and what I was.
He knew we were different. But also, so importantly, he could express what we had in common. I hope he never loses any of that.
Believing in Butetown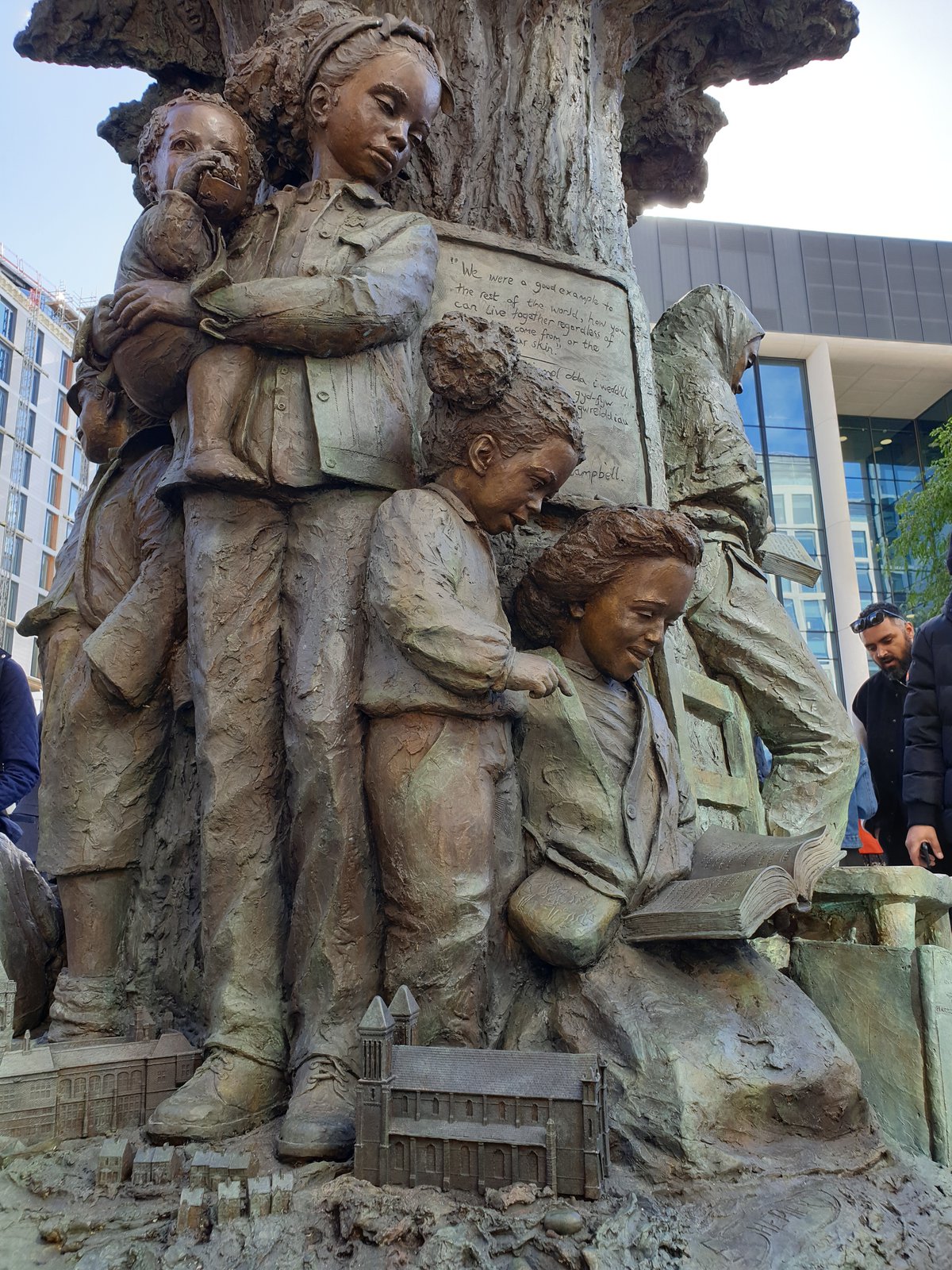 Identity is important in Butetown which means that St Mary's Church, too, has a strong sense of identity. We are unapologetically catholic in tradition, and contribute to the rich diversity of the Church in Wales. We are resourceful and generous. We are involved in our community, take social justice and outreach seriously. We pray the Mass each day, without fail. There are many stories of faith to tell.
Far from not being a very nice place, Butetown is rich and diverse. In a world of divisive and dangerous narratives filled with suspicion and fear, we meander easily through each other's lives. This is one of the most distinctive aspects of St Mary's mission and, perhaps, one of its most important - to help build a strong and cohesive community, and pass on the simple secret that it is possible to live with difference and diversity in a peaceful and loving way.
Our mission, our life together, can and does change the world.
Betty Campbell and Butetown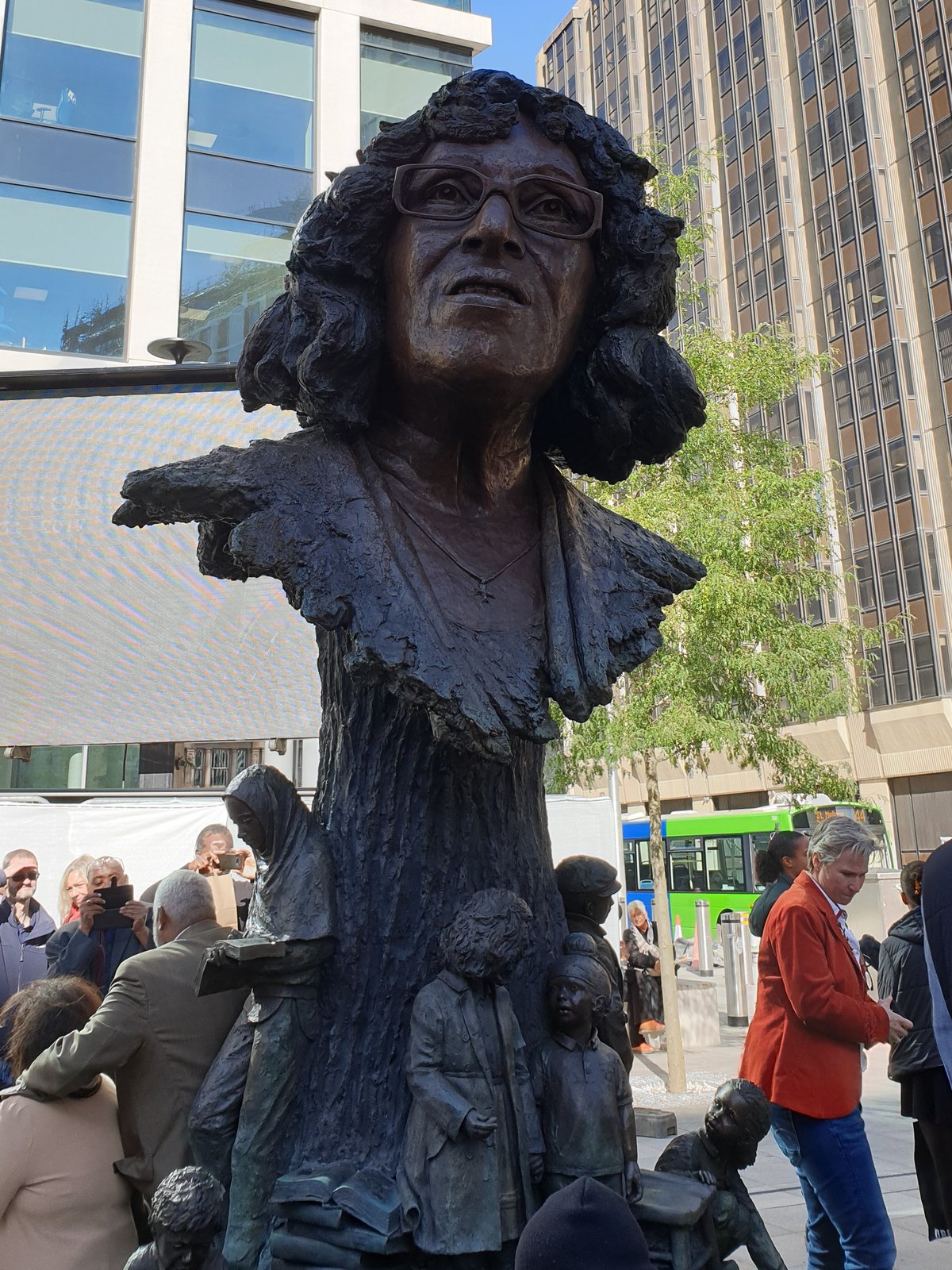 I've just returned from the unveiling of the first public statue in Wales of a named woman. It is of Betty Campbell, a woman from Butetown who, amongst so many other things , was the first black Headtacher in Wales.
She broke ranks, overcame insurmountable obstacles placed in her way, and was teaching 'Black History' decades before it became part of the curriculum in Wales.
She was also a member of the congregation of St Mary's Church, and her funeral here was one of the largest we ever get, although most funerals attract a crowd.
Her statue stands in Central Square not simply as a representative of Welsh women or of people of colour but also of the community of which she was intrinsically a part, for which she fought, and which she loved.
And there, nestled within the staggering and beautiful artwork is the image of St Mary's Church whose faith shaped her and which she in turn helped to shape.
St Mary's Church is an intrinsic part of Butetown's identity and life. We are diverse and, in some ways, different from many other churches across Wales perhaps.
We quite like that.
Discover more about Betty Campbell
Betty's statue is part of Monumental Welsh Women initiative to celebrate Wales' hidden heroines.
Listen to the BBC Hidden Heroines episode about Betty's legacy