Cardiff chorister through to semi-final of BBC Young Chorister of the Year competition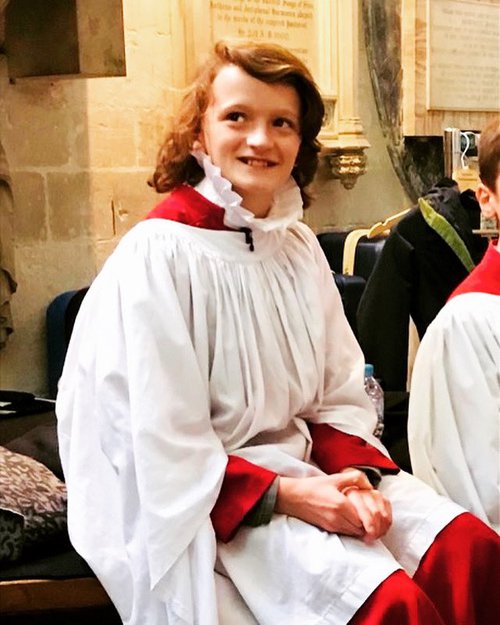 A Cardiff chorister has made it through to the semi-final of BBC Young Chorister 2021 which airs this weekend on BBC One.
Owen Hurell, 13, who attends Christ Church Roath and is a member of Llandaff Cathedral choir, was shortlisted from hundreds of entrants across the UK for the BBC Young Chorister of the Year competition.
He will be competing in the semi-final on Sunday 28 November on BBC Wales at 16.05.
Rev'd Trystan Hughes of Christ Church Roath, says, "Owen's incredible talent in singing was obvious from a very young age at Christ Church. We are so very, very proud of him in Christ Church and can't believe he will now be competing for such a prestigious prize on BBC TV! We will all be glued to our television screens for the semifinals on Sunday.
Owen can heard singing each week on Podchurch, a weekly church service podcast produced by Christ Church Roath. Podchurch was launched last year when churches closed during lockdown, and was as a way of bringing worship and quality music to those who missed regular services.
Rev'd Trystan adds, "With the launch of Podchurch at the beginning of the pandemic, Owen's wonderful voice reached even further afield. People across Wales and the UK tuned into our Podchurch services to hear hymns beautifully recorded by Owen, accompanied by his mum Sue on piano.
"Whether he makes the final or not, he is a star in our eyes and we are hugely grateful for all he has brought to Christ Church, Roath Park, to the Cathedral, and to the diocese."
Listen to Owen on Podchurch