Cardiff priest honoured with top LGBT award
Cardiff priest Revd Canon Sarah Jones has been honoured in the Attitude Pride Awards for embodying the spirit of LGBTQ Pride in the Christian community.
Canon Sarah is the first trans priest to be ordained in the Church of England. In 2005 she was outed to a national newspaper and continues to campaign for LGBTQ equality within the church community. Now based in the Diocese of Llandaff, Canon Sarah is the priest of St John the Baptist Church, a fully inclusive Anglican church in the heart of the Wales' capital city.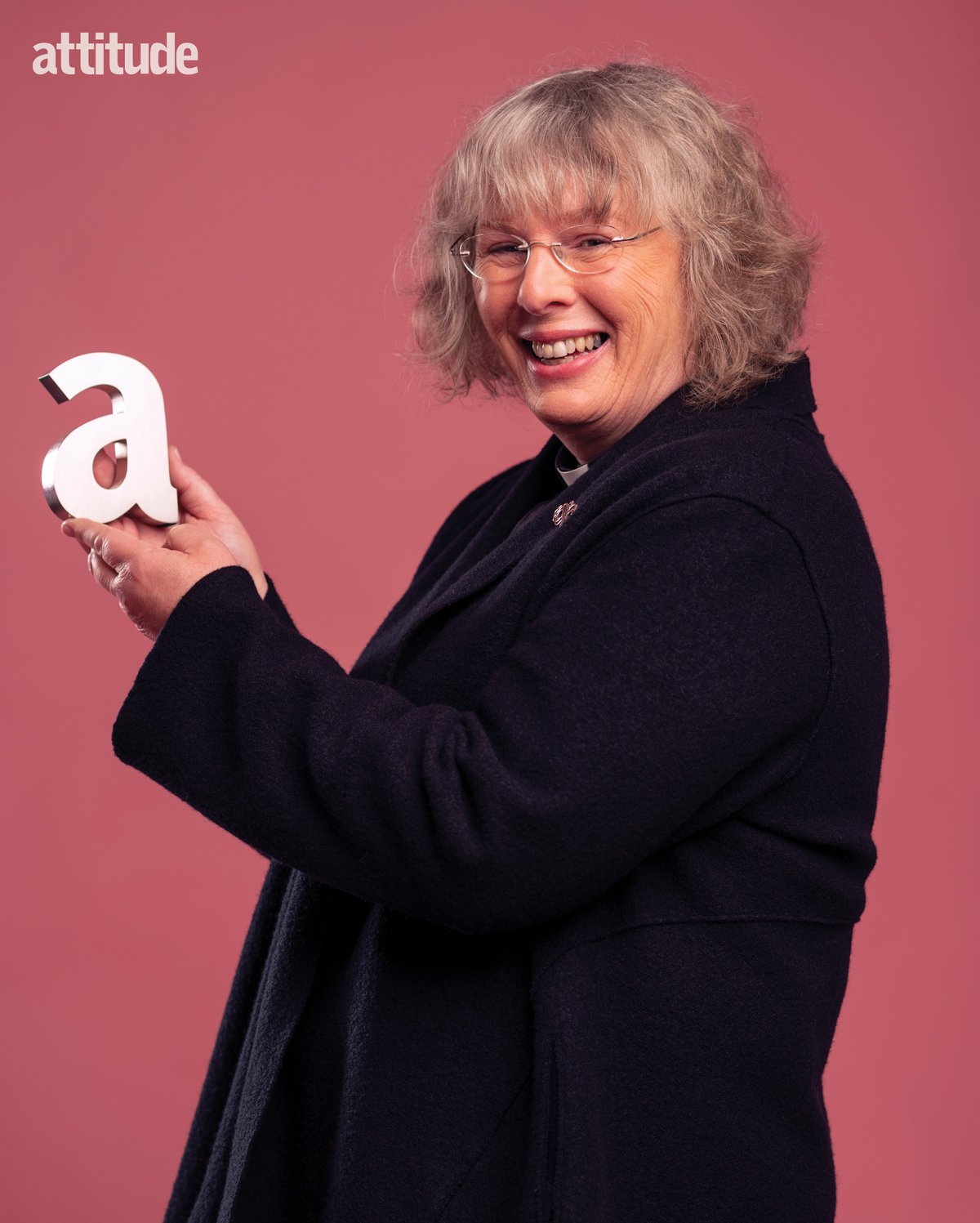 Revd Sarah says, "I'm delighted to receive an Attitude Pride Award. I'd like to thank Attitude Magazine and whoever nominated me. I'd also like to express my thanks to everyone who helped me to realise that faith and God were inclusive of all people.
"I meet so many LGBTQIA+ people who tell me that they don't feel welcome in church or that they've been told that God would not approve of them and I would like them to know that they are very welcome in many more churches and worshipping communities than they might think.
I am honoured to minister at St John's Church in Central Cardiff. The people there are loving, kind and supportive. Bishop June, Llandaff Diocese and The Church in Wales have made me very welcome.
I thank them for their open hearts and for their sharing of God's love for the world.
Bishop of Llandaff, the Rt Revd June Osborne says, "Congratulations to Canon Sarah Jones for her award as a LGBTQ hero which is so very well deserved. Sarah is authentic, courageous and through her own vulnerability she has encouraged so many to be the person they're supposed to be, to 'get on and be glorious'.
"As a priest she proclaims the message that not being good enough for God is a heresy and she works tirelessly to create a fully inclusive and welcoming church community at St John the Baptist Church in Cardiff. The Diocese of Llandaff is so proud of her. "
"God is non-binary"
A Prayer for Pride