Cardiff Shrine to honour NHS staff and key workers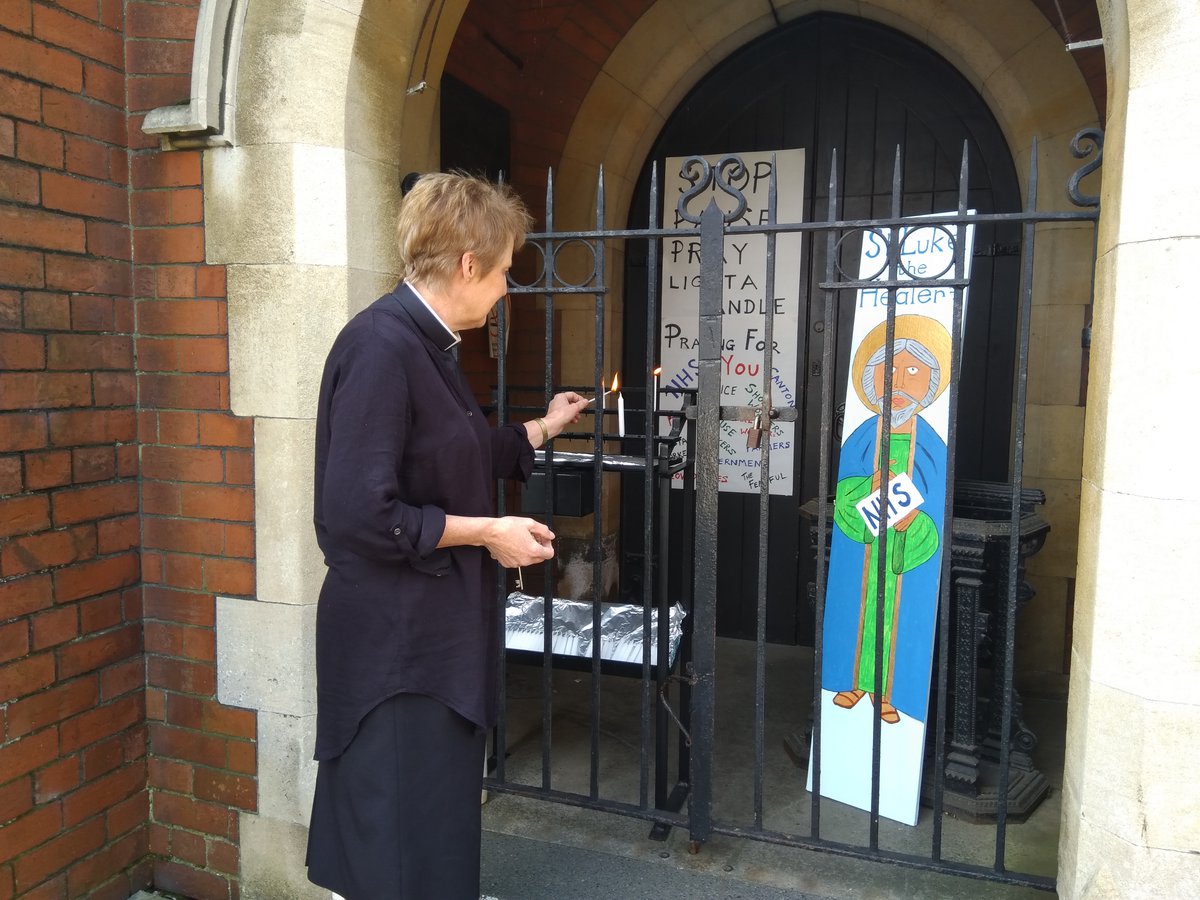 A Cardiff church is blessing a new shrine to honour NHS staff and key workers who are keeping our communities safe during the coronavirus outbreak.
The Shrine to St Luke the Healer has an image of St Luke holding the NHS logo to its heart and will be blessed on Friday 24th April, at St Luke's Church, Canton by Ely GP and priest, Dr. Rhys Jenkins.
The Rector of Canton, Mother Frances Wilson said "Like many in our community we have been moved by the sacrifice NHS staff and key workers are making to keep us and our communities safe. When times are tough people tend to look towards faith and spirituality for comfort. We want to provide a place for prayer and reflection while church buildings are temporarily closed.
"The shrine of St Luke the Healer will be accessible to people of any or no faith. When local residents take their daily exercise, the shrine will be a place to pause for thought and reflect on the current situation.
By lighting a candle people can give thanks to NHS staff, shop workers, bus drivers, care workers, friends and family and seek hope in these troubled times."