New Director of Ministry for Diocese of Llandaff
The Revd Canon Timothy Llewellyn Jones has been appointed as Director of Ministry and Discipleship for the Diocese of Llandaff. He is currently serving as Director of Ordinands and New Ministries for Diocese of St Edmundsbury & Ipswich and will take up his new post in March.
Tim first had a sense of calling to ministry when he was 12 years old. He trained for ordained ministry at Ripon College Cuddesdon and served his curacy at St Martins-of-Tours parish church, Middlesbrough. Tim is experienced in rural and housing-estate parish ministry, as well as serving as a chaplain in a wide range of contexts – hospital, hospice, police, prison, school, and to a military veterans association. In 2018 he preached at the service in Ypres to mark the centenary of the end of the First World War
Tim also spent five years in the Diocese of Mississippi where he was Vicar of St Paul's Episcopal Church in Corinth. It was here that he worked to establish neo-monastic communities for people in their 20s rooted in praying the daily offices, theological study, and community service with young offender teams. During Hurricane Katrina he set up and organized an emergency food kitchen on the Mississippi Gulf Coast for victims and relief workers.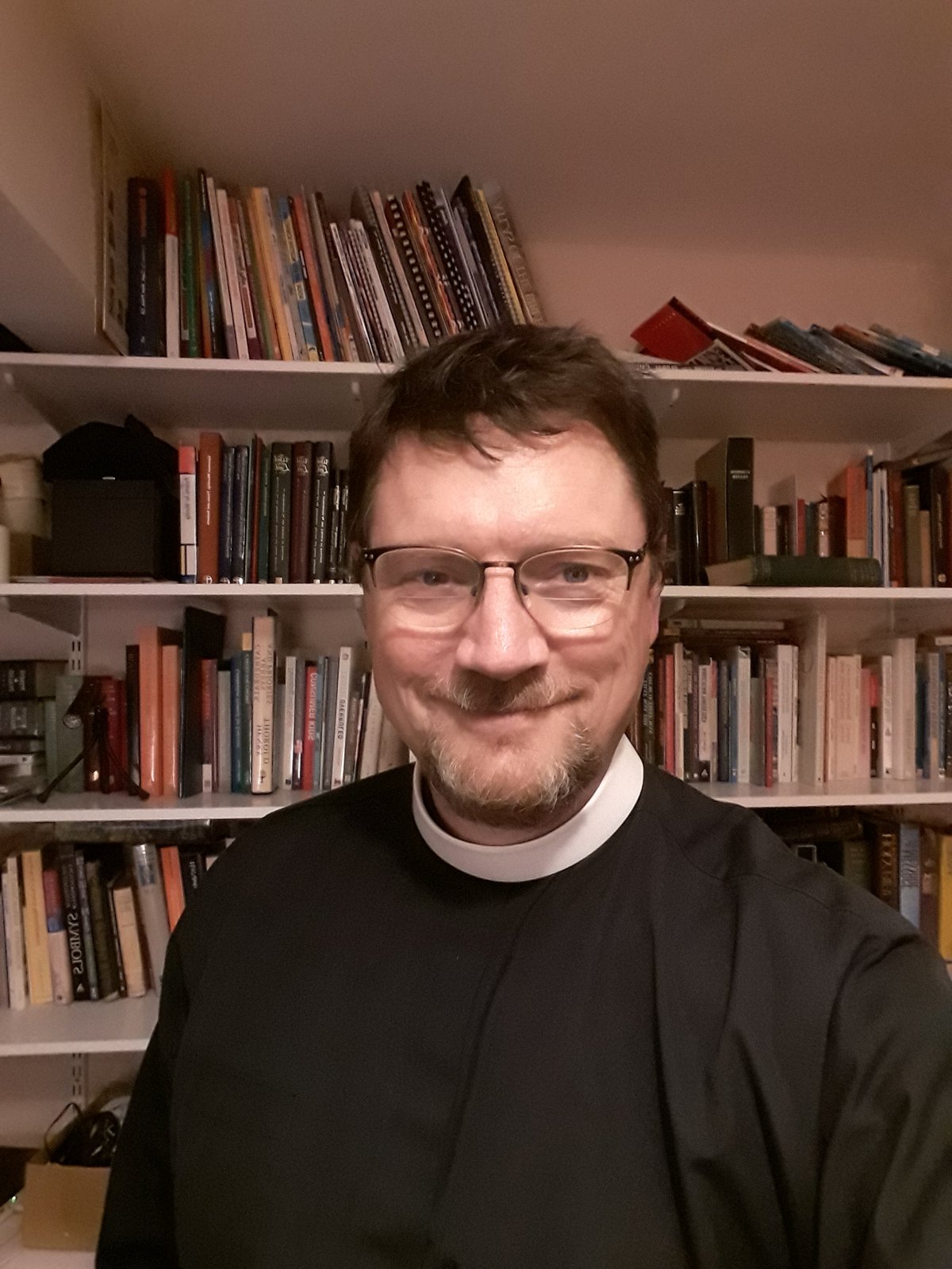 Discipleship and vocations are long-standing passions for Tim. He previously served as Vocations Officer to the Bishop of Whitby and Assistant Director of Ordinations for the Diocese of York, as well as running programs for discipleship, leadership and vocation development for people in their 20s in York and Mississippi dioceses, themes which he looks forward to building on when encouraging young vocations in Llandaff.
With family roots firmly planted in Wales, Tim, his wife Georgina and their daughters Esther and Mollie, are excited to be moving to the diocese.
"I'm particularly looking forward to coming Wales," says Tim. "I love South Wales. My father was originally from the Valleys so holidays as a child were spent in South Wales. We have family and good friends in Cardiff and Caerphilly so it'll be lovely to spend more time with them in a part of the world that we love. With my middle name being Llewellyn and my surname being Jones people always assume I'm Welsh!
"My lockdown project for the last several months has been to learn Welsh through the Duolingo app and I'm looking forward to trying out my new language skills with my colleagues."
Tim's primary role is to support the diocese's implementation of its vision, Where Faith Matters. "As a Church, we are in the middle of massive social change – it's a generational thing that Christianity has to navigate," says Tim. "We do a lot of things very well but other things we've yet to really connect, such as engaging with younger generations. I'm excited by the Diocesan Vision and I'm interested in how the gospel message can regain traction in a distracted culture, helping people to see that faith really does matter."