Living Wage Action Hosted by Pontypridd Church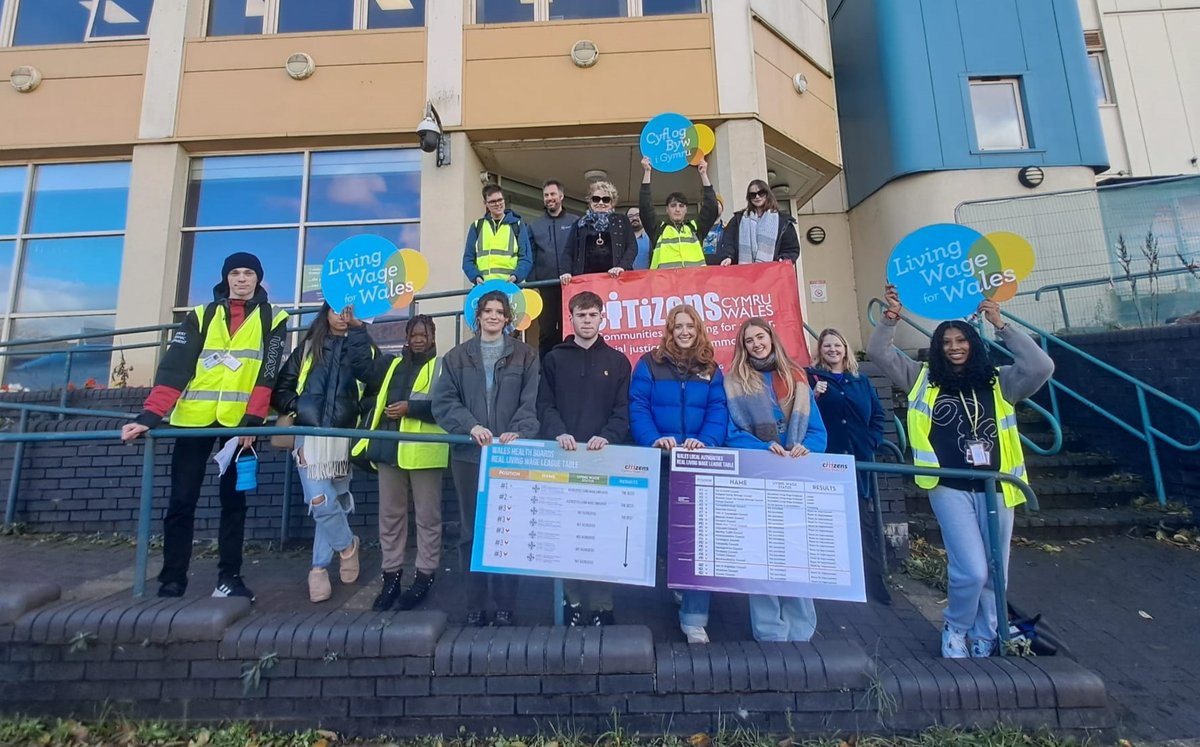 A Living Wage action organised by Citizens Cymru took to the streets of Pontypridd to campaign for more employers including Welsh Local Authorities and Health Boards to commit to paying the 'real living wage'.
On Friday 10th November, Citizens Cymru were joined by university students and other activists to visit St David's hospital to congratulate Cwm Taf Morgannwg Health Board on their Living Wage accreditation.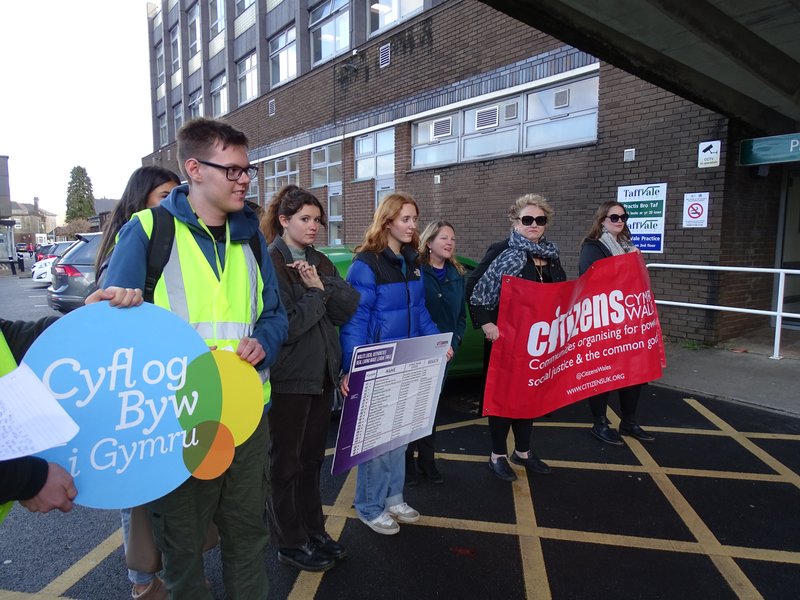 The action on Friday also advocated for the organistions and authorities who are accredited including RCT to play more of a leadership role in the push for a fair wage nationwide.
As well as to support people in the increasing Cost-of-Living crisis, a fair wage for all has a wider impact on Wales' supply chain, particularly in under-resourced valley communities.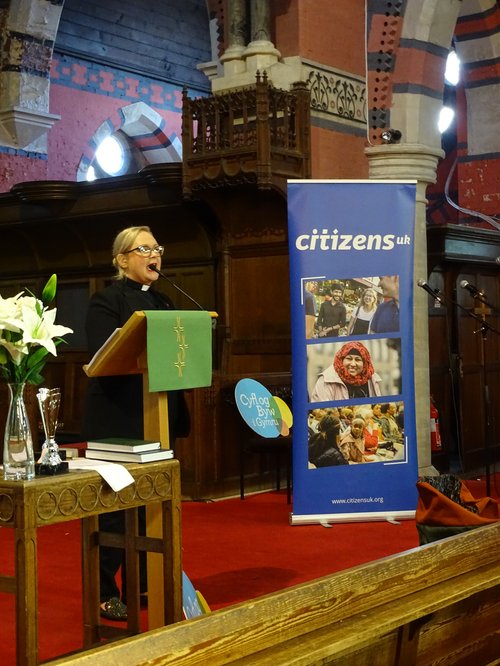 Brought up in Merthyr and now Ministry Area Lead of the Pontypirdd Ministry Area, Rev'd Charlotte Rushton warmly welcomed the action into St Catherine's Church on Friday and provided a warm lunch for the group.
She said in her welcome speech, "If you are not prepared to live on the minimum wage, be cold and hungry and have a low quality of life then why would you ever allow anybody else to live that way?"




Diocesan Outreach and Social Justice Lead Christoph Auckland partners with social justice charities to create opportunities for churches to work with them for the benefit of their communities.
As an accredited employer and partners of Citizen Cymru, the Diocese of Llandaff supports the Living Wage action as many churches continue their work since the coronavirus pandemic to provide practical community structures such as foodbanks and warm hubs.
He said, "Jesus reminds us that we cannot serve two masters, God and wealth, and so often challenges us to give to others as they need. In Llandaff we're responding to that challenge by working with partners from across the community to build power and deliver change.
"We're delighted to have celebrate with those employers agreeing to pay a living wage to their staff, and to have secured commitments from Welsh Government, Rhondda Cynon Taf County Borough Council, and Cwm Taff Morgannwg Health Board, to work with us to ensure many more organizations are paying their staff a genuine wage for the work they do. And let's not forget that the living wage is real change in people's lives, the difference between worrying about food or feeding a family."
It is also Citizen Cymru's aim to make the Living Wage discussion a standing item on the agenda of every Welsh Government meeting. Activists believe it is the government's responsibility to make it easier for all employers to pay the real living wage.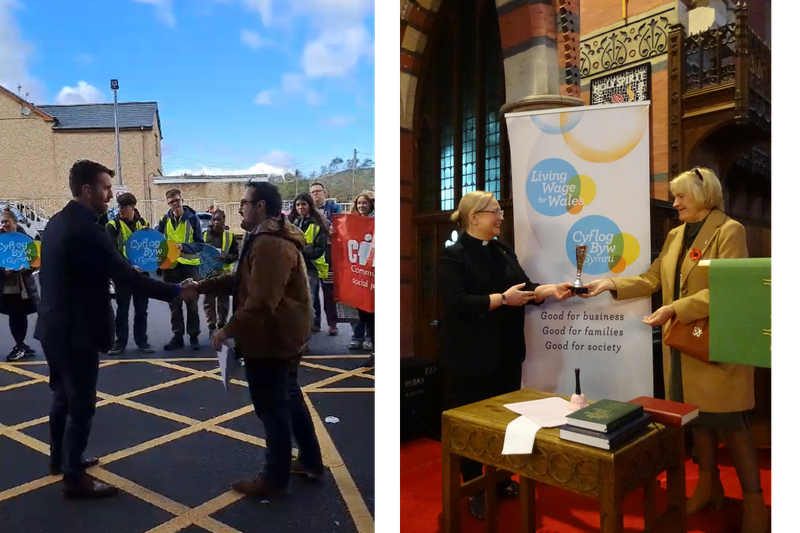 With a view to holding MPs accountable, Citizen Cymru presented a league table of Local Authorities based on their commitments to fair wages and working conditions.