Re-enactment of 17th century Welsh language church service to celebrate Welsh culture and heritage
A re-enactment of a 17th century Welsh language church service and a celebration of Welsh pioneer priest Fr Griffith Arthur Jones feature in Diocese of Llandaff's first ever Churches Unlocked Heritage Festival.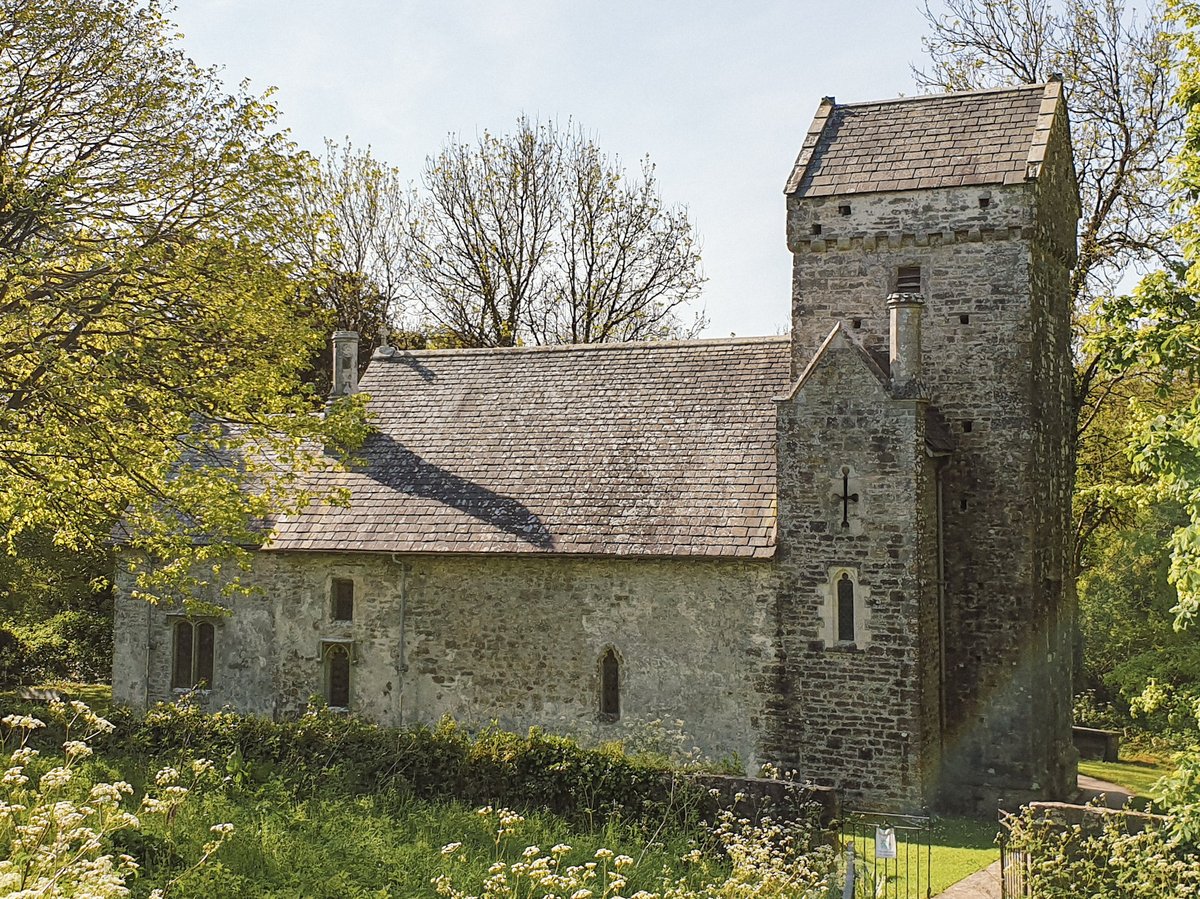 On Sunday 19th June, Grade II listed church St Michael & All Angels, Llanmihangel, will host the re-enactment of a 17C service of Evening Prayer from the Welsh Prayer Book published in 1621 with metrical psalms, as would have been conducted by Archdeacon Edmwnd Prys, the 'Psalmist of Wales'. The lessons will be read from the revised Welsh Bible published in 1620. The service will be in Welsh and led by Rev'd Dyfrig Lloyd, Vicar at Eglwys Dewi Sant Cardiff.
Rev'd Dyfrig says, "Llanmihangel is a beautiful medieval church with no electricity and no mod-cons. The church has been a place of Christian worship for over a thousand years. This unique setting lends itself perfectly to a service of Evening Prayer from the Book of Common Prayer and the simplicity of singing metrical psalms.
"In 1621, just over four hundred years ago, a new edition of the Book of Common Prayer in Welsh was published and as a part of it appeared the metrical psalms of Edmwnd Prys to be sung by the congregation in a common meter. This was a significant moment for the Church and hymnody in Wales as it encouraged congregational singing in Welsh and laid the foundation for making Wales the Land of Song. Come and join this service to 'worship the Lord in raiment of holiness."
In Cardiff, St Mary's Church Butetown will host a bilingual event exploring the contribution towards the Welsh Church and Welsh Language of a past pioneer priest of St Mary's, Fr Griffith Arthur Jones.
The event, called A Scandal to have Lost, which takes place on Wednesday 22 June at 7pm, is inspired by an article written by Fr Griffith in an edition of St Mary's Parish Magazine of 1872, which says, "It now remains for the Welsh Churchmen of Cardiff to aid the Vicar in his endeavours to restore, what is a scandal to have lost, Welsh Services for the Church of the most important town in Wales".
Led by Rev'd Dyfrig Lloyd and Fr Dean Atkins, A Scandal to Have Lost will the contribution that the Welsh Church has made to Welsh language and heritage.
Fr Dean, vicar of St Mary's said, "The figures of the past are often not as distant as we think. Their lives are felt in all that we have inherited, and Fr Jones is one such person. Although he died over a hundred years ago, his hand and heart are everywhere at St Mary's and in the heritage we have received.
"He was a priest of courageous faith, who pioneered so much and strengthened the rich and diverse heritage of the Church. He made an important contribution to the Welsh language in the life and worship of the Church and pioneering the catholic revival here in Wales."
For more information about the festival visit Churches Unlocked website.
17th Century re-enactment
service is a ticketed event.
Book now