Statement on the Draft Lambeth Call on Human Dignity
The bishops of the Church in Wales are looking forward to meeting with their colleagues from across the Communion at the forthcoming Lambeth Conference, and to take counsel together to advance the proclamation of the Gospel and the mission of the Church.
---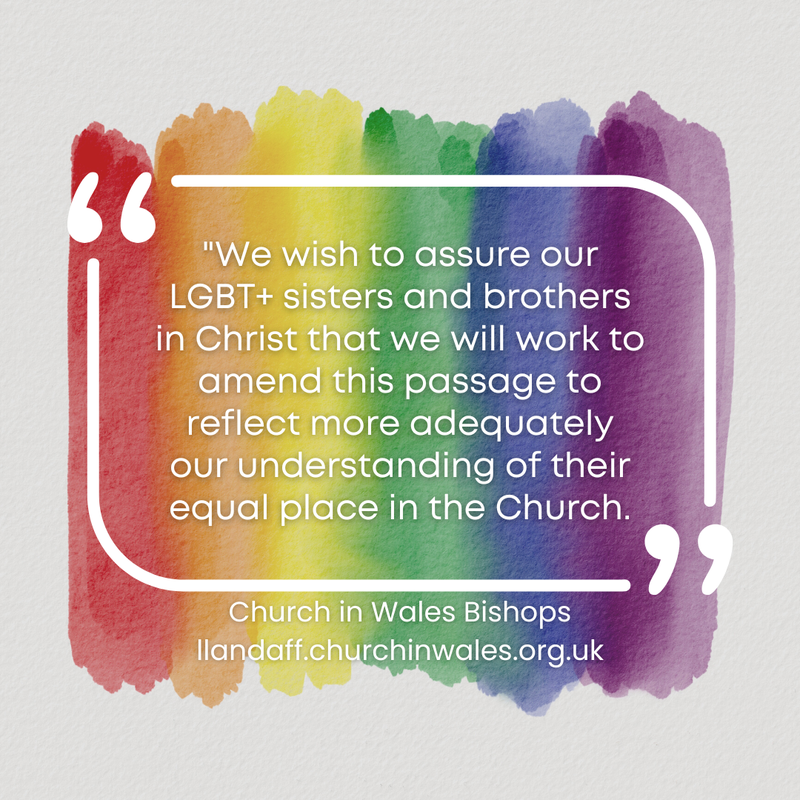 ---
We commit ourselves to work positively with all our colleagues in this task, but, like others, we have noticed a short text, inserted in the draft Lambeth Call on Human Dignity, which undermines and subverts the dignity of an integral part of our community, rather than affirming them. Recognizing that some provinces will want to affirm the historic understanding of marriage, we wish to assure our LGBT+ sisters and brothers in Christ that we will work to amend this passage to reflect more adequately our understanding of their equal place in the Church.
+Andrew Cambrensis
+Gregory Llanelwy
+Joanna Tyddewi
+June Landav
+Cherry Mynwy
+John Aber:
+Mary Stallard
A Prayer for Pride