Thank You! Community Raises Funds Through Gift Direct
Since lockdown restrictions were instituted back in March of this year, we know many in our Diocesan community – laity and clergy alike – have worried about how the vital work of the church will be supported. As a result of this, many communities around our Diocese have innovated quickly and transitioned from cash giving to digital giving.
From the Diocese as a whole, we want to extend a massive thank you to all who have donated to digital funds over the past few months. As a result of your efforts and contributions throughGift Direct, our special religious places can carry on being lighthouses of heritage, history, faith and support in their communities.
Your continued support means that we can aid the most vulnerable and lonely through local initiatives like running foodbanks and hosting community spaces. We know that times are tough, and we are overwhelmed and grateful to all those who have signed up to Gift Direct.
Mark Brampton, Parish Resources Advisor, offers this moving reflection on what giving means to both the gifted and the giver:
Since March, we've received 164 new gifts through Gift Direct. To date, we now have 1819 gifts, this means an increase gifts per month of £8,559 with a tax return of £1,998 per month. Over 12 months, this would amount to a total increase of giving by standing order to churches of £126,691. A truly incredible effort by the community!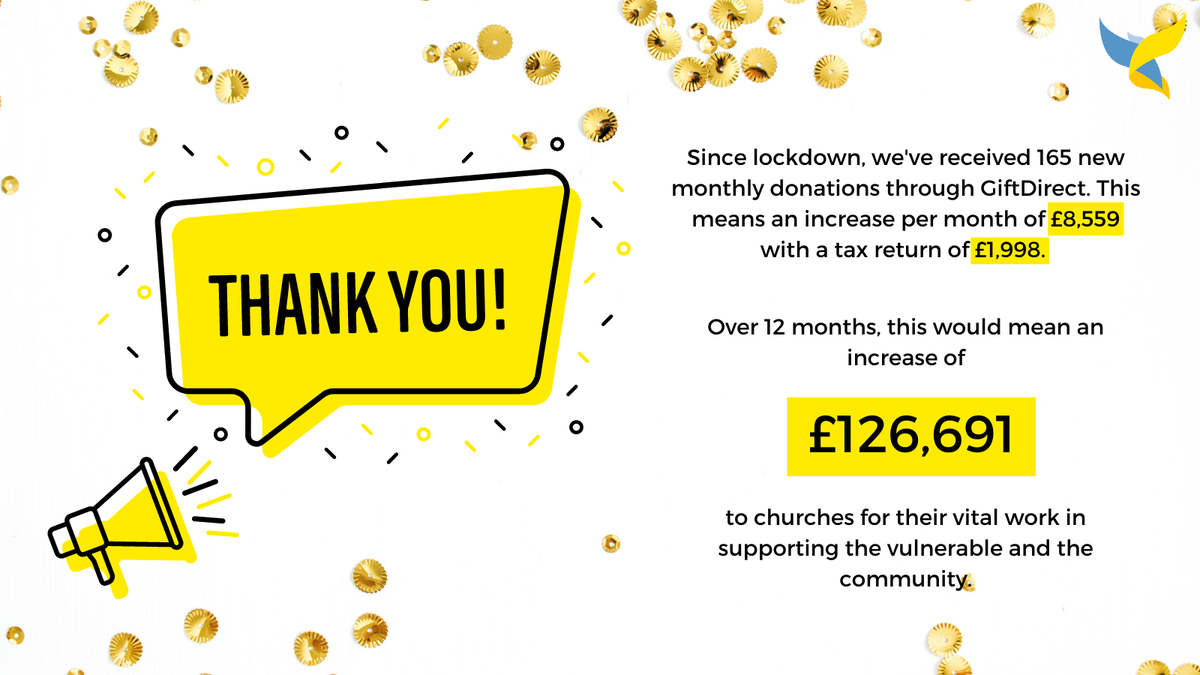 Some of this increase in giving will be as a result of people transitioning from giving in cash to giving digitally, but we also know that some of these donations will be from those who had not donated as much before or are donating for the first time. We thank you.
If you're a clergy member interested in increasing digital giving to your church, our team have prepared a six-part seminar series and treasure-trove of resources to help you get started.