Young Faith Matters team ready to transform youth ministry
Three new starters have joined the Young Faith Matters team to transform youth ministry across the Diocese of Llandaff.
Emilia Stevenson, Philip Burman and Simon Evans join Sam Robinson as Engagement Workers who will be working closely with Ministry Areas to help young people connect with God.
The team are already planning for the year ahead, including the launch of their brand new website on 19 January which will provide practical resources for churches and youth groups.
Along with ecumenical prayer events, return of the Message Bus and training provided by Church Army, 2022 is the year young faith ignites across the diocese.
Meet our new Engagement Workers
Emilia Stevenson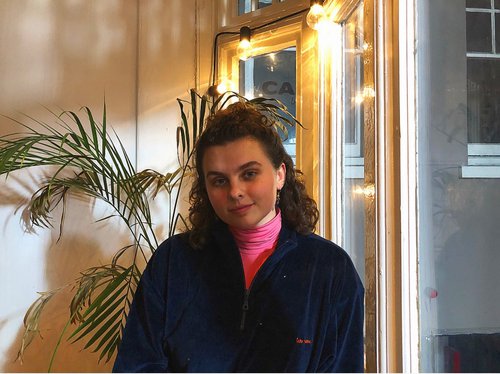 Hi, I'm Emilia. I'm 23 years old and I'm from Aberdare. I graduated from the University of Bath in 2020 with a degree in Sociology and first class honours in how to complete a degree during a lockdown. I'd always dreamt of studying marine biology, however, that soon developed into a strong desire to befriend a dolphin rather than study sea life.
For most of my life, I was a competitive swimmer. To this day I am convinced that it is because of the ridiculous amount of time I spent in water that I am extremely accident-prone on land.
In late 2018 - 2019, I came to know and trust in Jesus. That has and continues to be, the greatest adventure. My life's hope is to share and declare the grace, love and sacrifice of Jesus Christ and to encourage more and more people to live in salvation and in surrender to Him. I'd also love to be a published author one day. I am also a fluent Welsh speaker.
emiliastevenson@churchinwales.org.uk
Phil Burman
My name is Philip Burman and it is wonderful to be able to introduce myself as one of your new Engagement Officers for Llandaff Diocese. I cannot begin to express how excited I am to be a part of the Young Faith Matters team as we work together in bringing about our diocesan vision with the young people in our communities.
I grew up in Swansea, completed a Fine Art degree in West Wales, and later returned to Swansea to embark on teacher training. Neath has been my home and place of worship for 6 years and this is also where I will be serving churches, schools, and communities in and around the Afon Nedd Ministry Area. I bring with me lots of prior experience of supporting and working pastorally with young people having taught Art & Design at various secondary schools in Leicester and South Wales over the past fifteen years.
As our churches move forward, my hope and prayer is that our young people and their families "may encounter and know the love of God" while we seek new and creative ways for them to engage with the joyful story of Jesus.
Please keep the team and our young people in your prayers.
philipburman@churchinwales.org.uk
Simon Evans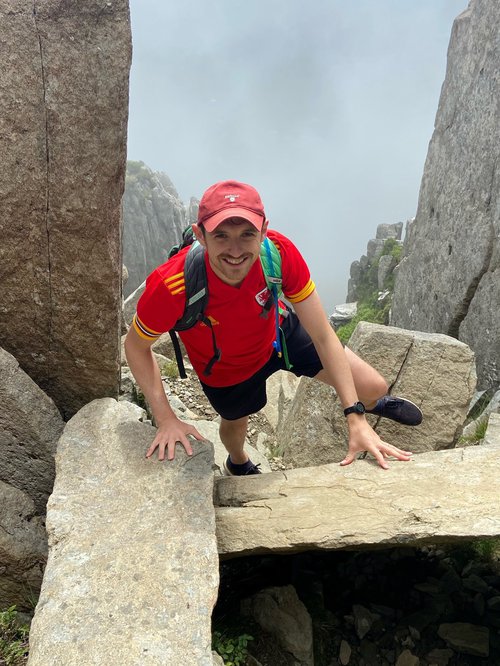 I grew up in Exeter, Devon and moved to Cardiff to study Law in 2011. I stayed in Cardiff and got a job at Cardiff City Football Club where I worked for four years.
I attended City Church Cardiff and I've been a Youth Pastor at Cynon Valley Church in Fernhill for the last 3 years. I currently live in Cardiff with my wife Millie. I have a heart and passion for Valleys, especially the Cynon Valley.
I'm excited to connect with more young people, build upon relationships already made and create new meaningful relationships to see God's Kingdom advance in the Valleys and beyond. I'm especially passionate about young people's mental health and supporting young people through what can be a difficult period in their life.
Outside of work I love sports, particularly football and cricket. Alongside sport, I enjoy walking and running in the outdoors, as well as reading in my spare time.
simonevans@churchinwales.org.uk
Sam Robinson
Connect with the Young Faith Matters team