Cardiff Churches deliver thousands of Christmas boxes to students, refugees and the homeless
Churches across Cardiff are sharing the message of love and hope this Christmas by delivering 3000 gift boxes to students, asylum seekers, refugees, vulnerable families and the homeless as part of a brand new Love Christmasinitiative
St John the Baptist City Centre,St Mark's Gabalfa and two new churches -Citizen Church and Urban Crofters - have teamed up with volunteer organisationLove Your Neighbour, who run the Love Christmas initiative, to spread the message of love, hope and kindness to vulnerable people and families struggling with Covid and other social challenges this Christmas.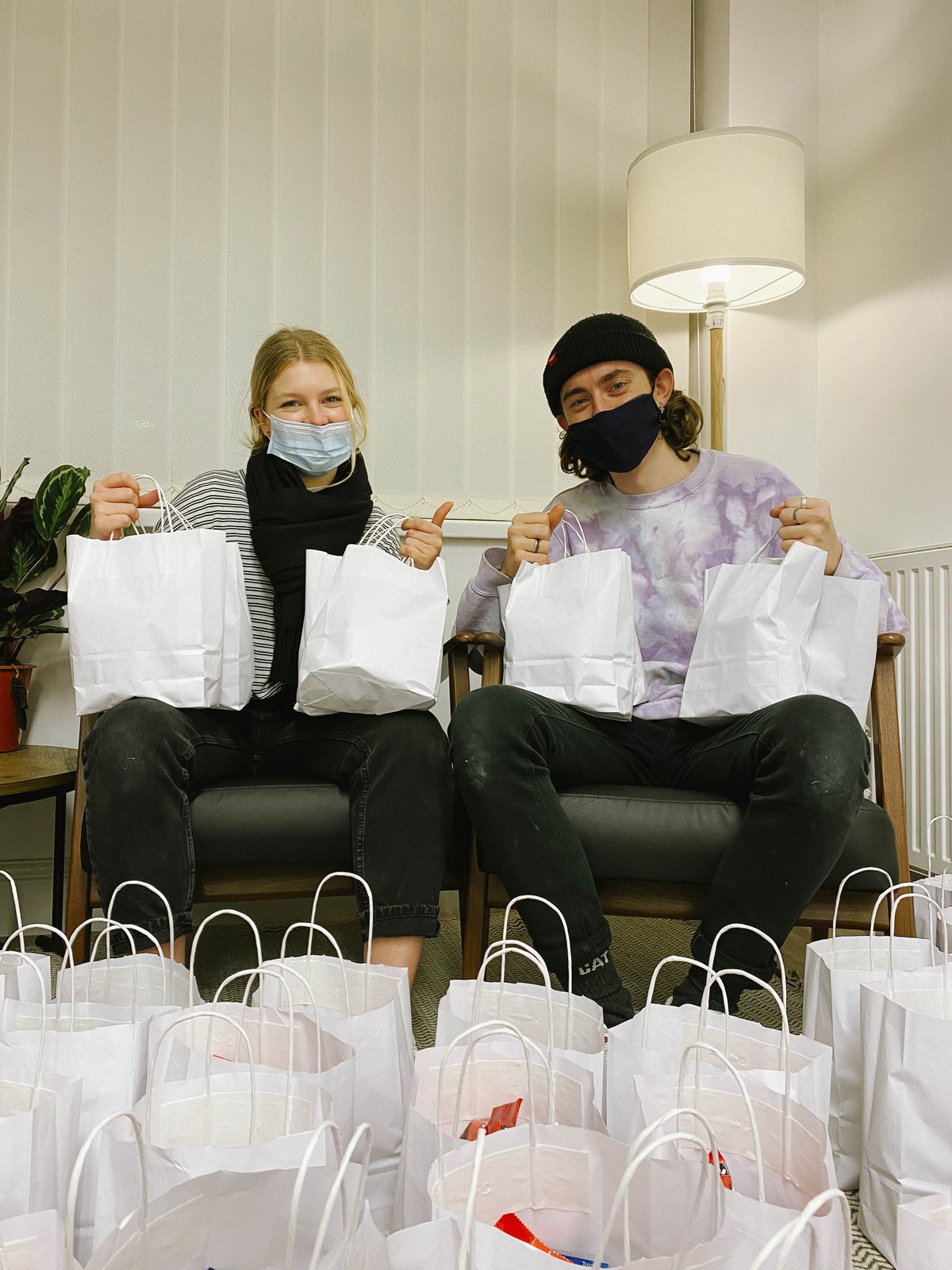 Together, the Cardiff churches have committed to giving out 3000 Love Christmas gifts, including:
Providing 100 meals to Huggard charity for the homeless on Christmas Day.
Delivering gift boxes to hundreds of asylum seekers and refugees in partnership with Oasis Cardiff.
Gifting Christmas gift bags to thousands of students in partnership with Cardiff University, University of South Wales and Cardiff Metropolitan University.
Partnering with the Salvation Army to gift Christmas boxes to people in their Lifehouses project.
Ryan Forey, Lead Pastor at Citizen Church says, "It's such a privilege to be able to serve the people of Cardiff in this way. It's been a difficult year for everyone and it's important that as a church we respond with love and kindness at Christmas time. That's why we are here! And that's what we live to do – spread the message of hope!
Christmas is about giving, and our army of local volunteers are ready to deliver these gifts of love and let people know we stand with them this Christmas time.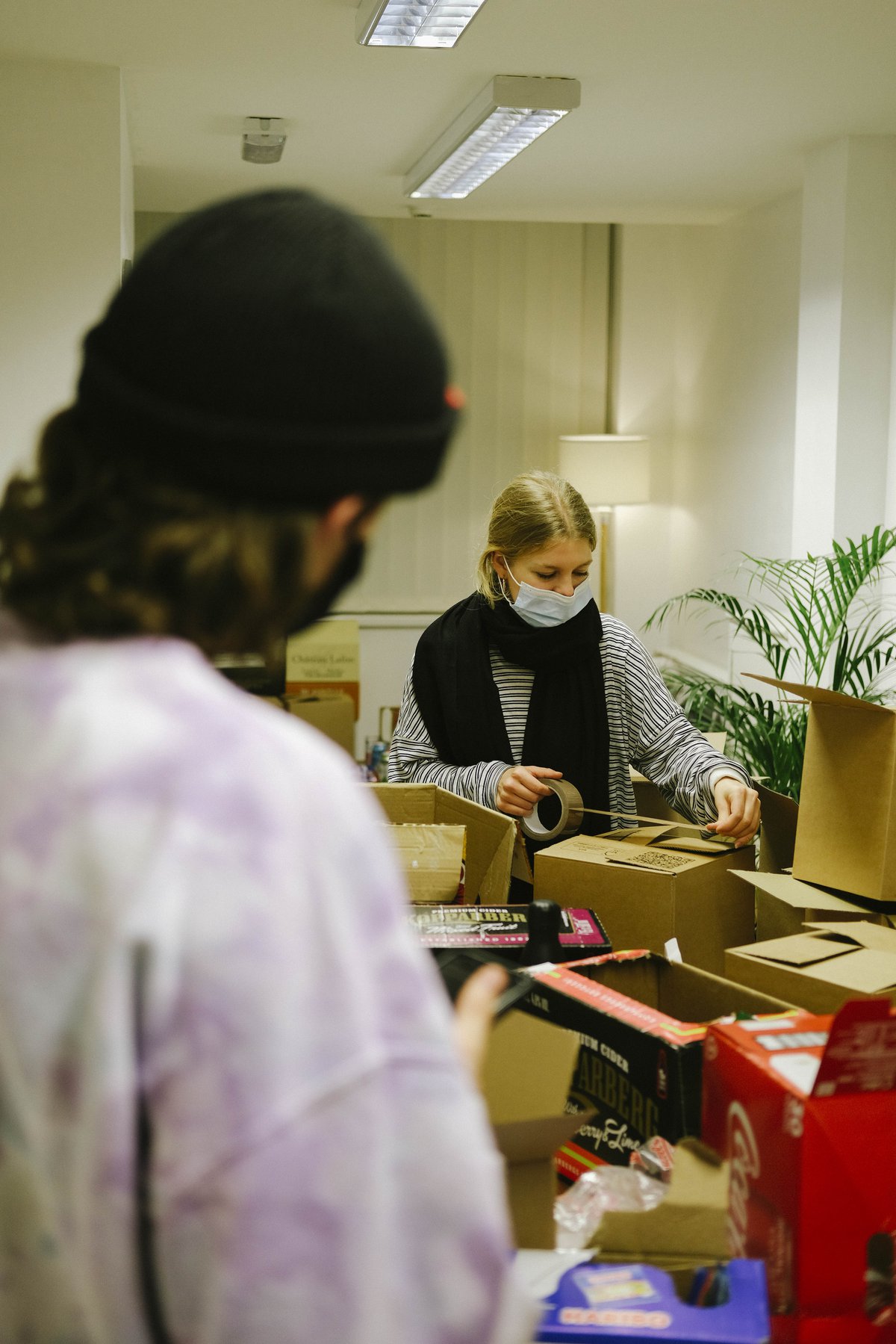 "Urban Crofters Church is excited to be participating in the Love Christmas initiative," said Will Souter, Lead Pastor at Urban Crofters. "We are thrilled to be partnering with other local churches to demonstrate practical kindness to the most isolated and vulnerable in our city with the distribution of these Christmas gifts.
Our hope is that these bags and boxes will send an encouraging message to remind people that they are not forgotten and that local churches are eager to work together to make a difference in challenging times.
Working together for our communities
The four Cardiff churches involved in this project are part of the Cardiff Central Ministry Area. By sharing their skills and experience they have shown how much more can be achieved when churches work together.
"Love Christmas project came at the right time for our Ministry Area," says Rev Canon Sarah Jones, Ministry Area Lead and Vicar at St John the Baptist.
"It has shown the advantages of working in a Ministry Area. Citizen Church had access to funding and could have done this on their own. However, the other churches in our Ministry Area were in touch with different charities who would be blessed by the Love Christmas packages.
By working together, we have reached more people and more fully taken part in our Mission to care for those who are the most vulnerable in society. It has also been an exciting and rewarding start to our Ministry Area.