Community group receives £29K to support families
The Parish of Penrhiwceiber, Matthewstown and Ynysboeth has teamed up with a local community group to secure £29K in funding for a food project that is transforming the lives of families during the Covid-19 pandemic. Rev Benjamin Rabjohns, Priest in Charge, describes the work and its impact on the community.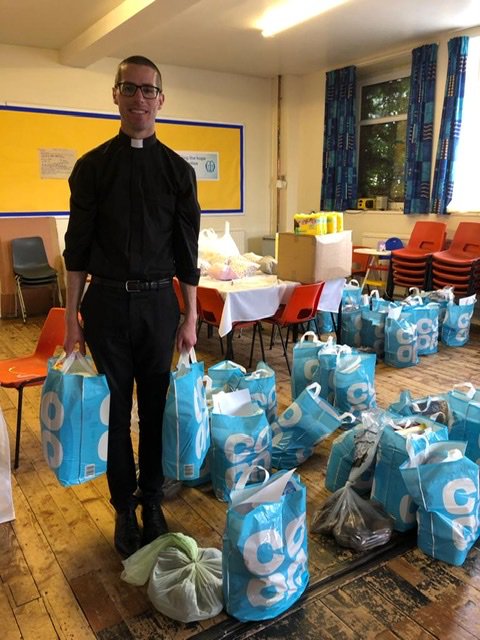 Working with local partners is a wonderful way for churches to expand what they can do in their communities. This has been true of the partnership between the churches in the Parish of Penrhiwceiber, Matthewstown and Ynysboeth, and the committee running Lee Gardens Pool, a children's outdoor swimming pool in the village, refurbished and re-opened after its closure because of cuts made by the local council.
Volunteers at Lee Gardens Pool have secured £29K in funding to work with volunteers from the local churches to provide a weekly delivery of basic essentials to families identified by local headteachers. Over £22,000 has come from the National Lottery Community Fund, £2000 from the Coronavirus Relief Fund (run by the Community Foundation Wales), and £5000 from an anonymous donor.
Each week a small team of volunteers meets to collect food ordered from two local shops, and then gathers at the church hall to sort and assemble the packages for delivery. Partnership has again been critical here. The staff at the Co-op in Penrhiwceiber are always eager to help with anything in the local community, and the staff at Farm Foods in Aberdare have helped us to organise the order each week. We're so thankful for their amazing support.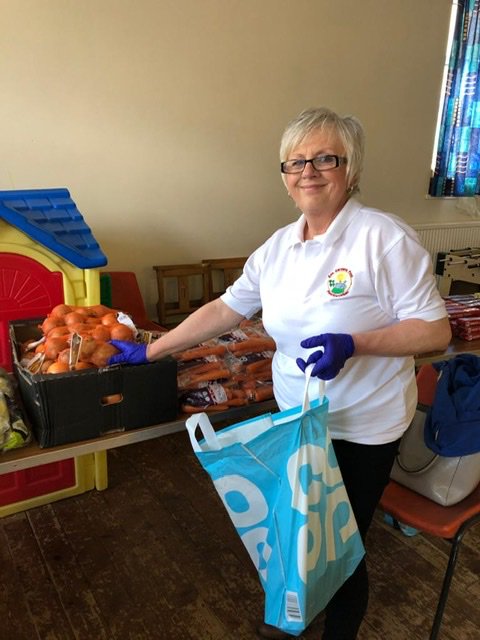 The pool committee have been supportive of the church and there are several church members on the committee. We regularly work together to raise money and run social events. We'd usually be working together on a project called Fit and Fed which provides food and fun activities for children during the school holidays - not being able to do that during the lockdown, we were really glad to be able to be able to do something together for families in the local area.
The pool now opens for the whole of the summer holidays, becoming a real hub for the community. Other activities run throughout the year at the pool, including Winter Wonderland in December, where the pool is transformed into a synthetic ice rink.
We're grateful to our funders and volunteers who are making a real difference to families in our community.

Fr Ben Rabjohns
Penrhiwceiber Fit and Fed project
Penrhiwceiber Fit and Fed project ensures young people in the community continue to have good food during the school holidays.