Treharris priest secures £47K for new foodbank
In the Parish of Treharris, Trelewis Bedlinog and Llanfabon, Father Gareth Coombes is transforming the lives of hundreds of families with a team of volunteers delivering food parcels to people in need. Spending his time in lockdown applying for community grants, Fr Gareth recently secured £47K in funding to launch a new foodbank after lockdown and enhance current provisions of the parish community larder.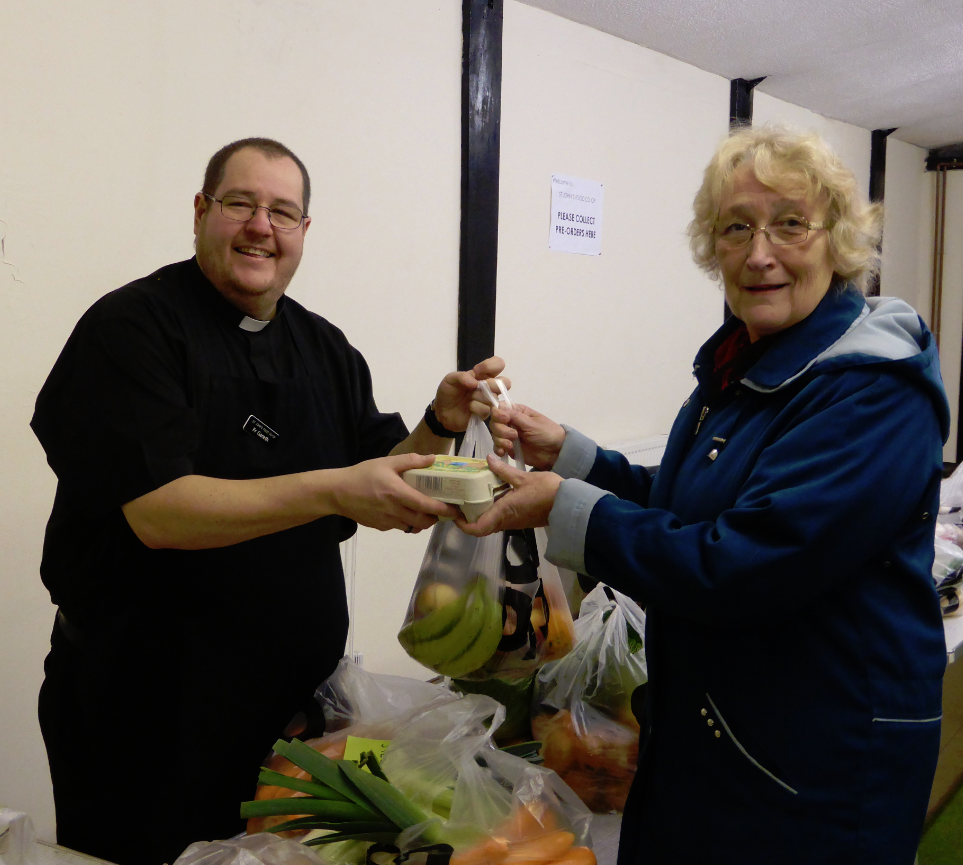 Fr Coombes in a man on a food-inspired mission. Starting his career in hotels, before a spell as a community police officer at Gwent Police, Fr Coombes finally found his calling in the church as an associate priest in the Benefice of Eglwysilan & Caerphilly. His experience of working closely with the local community shaped his appreciation of the positive contribution food banks could make to a community. It was something he would take with him to his next church appointment, as he took on the role of the priest in charge at the Parish of Treharris, Trelewis Bedlinog and Llanfabon.
Upon joining his new parish, Fr Coombes realised he had a tough job on his hands. St John's Church in Nelson was badly in need of refurbishment (they completed Phase 1 earlier this year).
There was very little engagement. The community regarded the church as useful for weddings, baptisms and funerals, but not much else.

Fr Gareth
The food co-ops in Caerphilly gave Fr Coombes an idea. Eighteen months after his arrival, he recruited a team of dedicated volunteers to set up a food co-op and a food larder in Nelson, using St John's Church as a base. Before Coronavirus lockdown, a food co-op was providing fresh fruit and vegetables at an affordable price to the local community. In addition, a food larder took surplus food from local partner stores and made it available, without charge, for people to help themselves.
Volunteer and local community councillor, Laura Dufty said, "When I heard that Father Gareth needed volunteers to help with the food larder I did not hesitate to offer my time and experience once again as I was already volunteering at the food co-op which also runs at the church. I became a community councillor to help and support my community and this project was exactly what we needed. It has had such a positive impact on the community"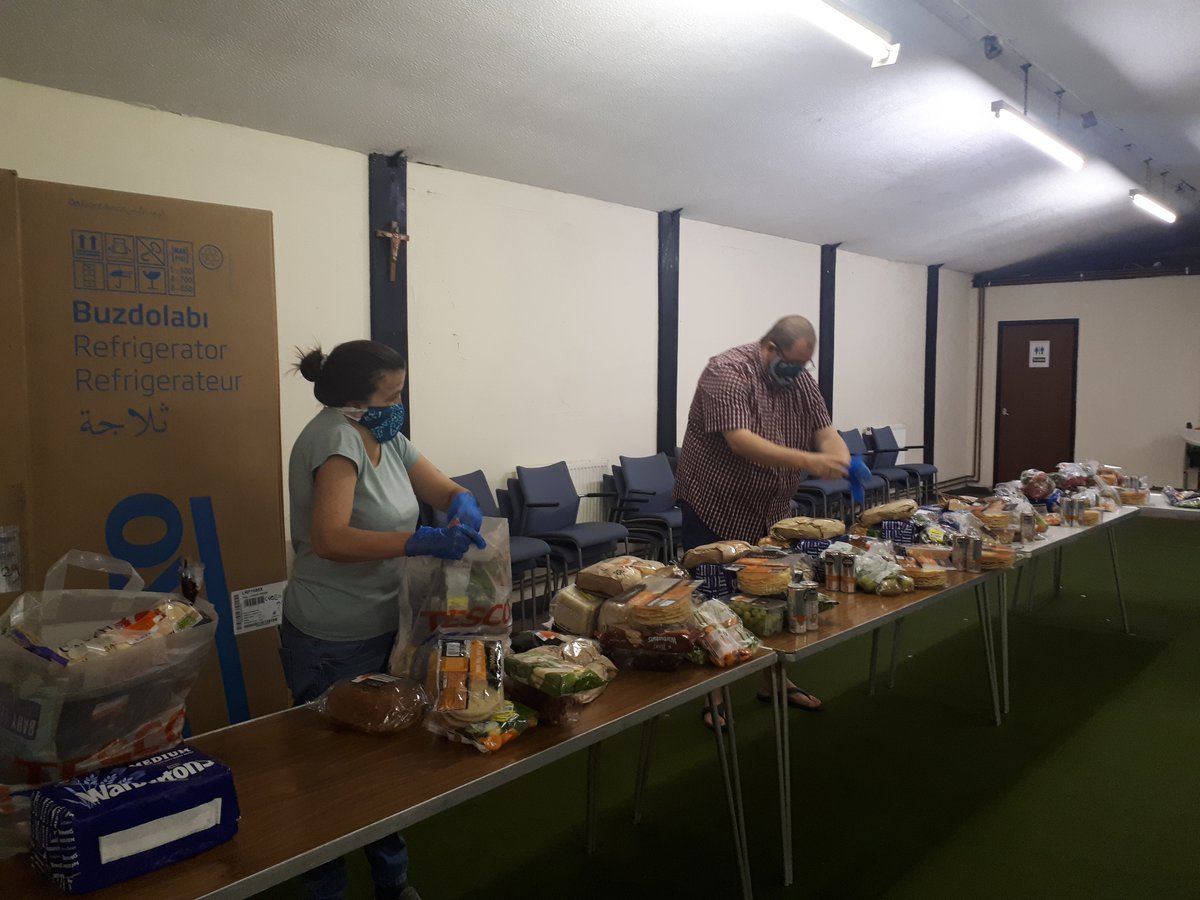 Impact of Coronavirus on the community
When the lockdown curtailed the food co-op and larder activities in March, Fr Coombes was determined to continue helping the community. It led him to research several funding grants. He said, "I explored how we could do things differently. As I was working from home, I noticed various grant bodies… I just put all these grant applications in". He added, "And they all came in.
It was like winning the lottery!

Fr Gareth
The grant funding and local sponsorship now totals over £47,000, from eight different organisations, including grants from Caerphilly County Borough Council, and WCVA.
Fr Coombes' work in the community didn't go unnoticed. He received a letter from the Queen's local representative for the county of Mid Glamorgan, HM Lieutenant Peter Vaughan QPM, CStJ, thanking him and his volunteers for their hard work and dedication.
The impact on the local community has been huge. The church is not just a building, it is all around us in the community and the community has come into the church as a result.

Alison Francis Volunteer
Fr Coombes plans to use the funding to improved facilities at the church, with the long-term aim of setting up a food bank for the community, working with partners like The Trussell Trust, a UK charity tackling hunger and poverty.
In the meantime, he has mobilised his church volunteers to provide food parcels to vulnerable people during the lockdown. Volunteers collect surplus food (otherwise destined for the bin) from partner stores like the Co-Op, a team packs food bags in the church, and volunteers deliver food to those in need.
To date, they have supported over 500 families during the lockdown.
Local residents are highlighting the positive contribution of food projects in the parish.
One email Fr Coombes received recently, read, "My family and I have been using the food co-op and larder for a while now and have found it invaluable in boosting what we can afford to buy. We collect items a few times a week, and during these difficult times, the volunteers are even delivering in the area… the people at St John's have become our friends."
One local resident heralded the food deliveries carried out by Fr Coombes' volunteers, "I missed being able to have proper meals with fresh fruit and veg when the church was closed. There's lots of people in the same situation – what you are doing (with food deliveries) is awesome."
I missed being able to have proper meals with fresh fruit and veg when the church was closed

Local resident
Find out how Taff Bargoed Foodbank is getting on