COP26: What happens next?
In July, the Young Faith Matters (YFM) team from Llandaff and the Education team from Swansea and Brecon, embarked on the South Wales to Bristol leg of the Young Christian Climate Network (YCCN) Relay.
Sam Robinson, Engagement Worker, shares his reflections on COP26 and the next steps for Young Faith Matters.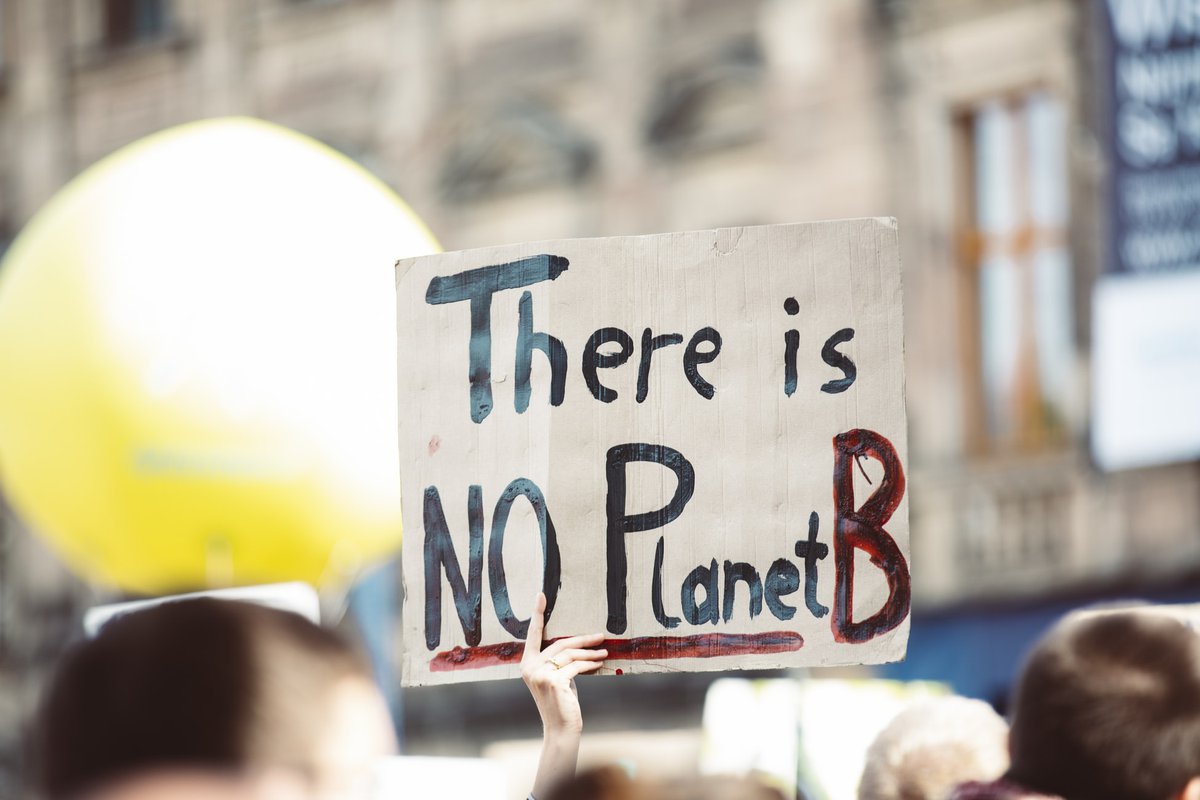 Over 100 miles were covered in 10 days of walking, the reach was vast, attracting young and old, from near and wide. This was a part of the 1200 miles that were walked from Cornwall to Glasgow. The purpose was to show that communities of Wales cared about the future of the Earth to the point where they are willing to not just take a stand but to display their passion through action. It has been 4 months since the start of the Relay in Wales and COP26 will finish soon.
The issues are complicated, the requirements are steep and with only a small amount of hope leading into the summit, what has been achieved?
What's at stake?
World temperature has been rising because of human activity, causing climate change which now threatens every aspect of human life. Climate change itself, is the shift in average weather conditions because of greenhouse gases – mostly Carbon Dioxide (CO2). CO2 is produced in the burning of fossil fuels, such as oil, gas, and coal.
Currently, the world is about 1.2 C warmer than it was in the 19th Century with the amount of CO2 greater by 50%.
Scientists have realised that global warming needs to be kept to 1.5 C by 2100 to avoid the worst effects of climate change, however on the current track, the Earth will hit 2.0 C by the end of this century.
What needs to change?
In 2015, at the Paris summit, World Leaders pledged to keep global warming to 1.5 C. This time round, leaders are being asked to show plans to meet this. This will largely be dependent on carbon reduction. YCCN had four things they were asking the UK government to do:
Reinstate the aid budget to 0.7% GDP
Secure agreement from rich countries to meet and exceed the decade-old commitment of $100bn a year for climate finance
Provide finance for climate-induced loss and damage; the costs incurred by climate impacts which cannot be adapted to.
Push for the debts of the world's poorest countries to be cancelled so they can better confront the climate crisis and other urgent priorities.
UK Government response
The UK has committed to reducing its greenhouse-gas emissions to net zero by 2050, which means that the amount of greenhouse gases produced is the same amount taken out of the atmosphere.
The government has also targeted a cut of emissions by 78% before 2035, compared with 1990 levels. The target has been set that all electricity comes from clean sources by 2035. Also, the UK is a world leader in offshore wind and currently has capacity of about 10GW, which the government has promised to quadruple by 2030. An increase to 40GW would generate enough energy to power every home in the UK.
Furthermore, housing accounts for about 14% of the UK's greenhouse-gas emissions, mostly because of gas-boiler heating systems and poor insulation. The government has committed to installing 600,000 heat pumps a year by 2028. These transfer heat from the ground, air, or water around a property into its heating system.
Diocese of Llandaff's response

Last year we launched Eco Eglwys - our campaign to tackle climate change across the diocese. We were the first diocese in the Church in Wales to achieve Bronze Eco Diocese Award from A Rocha.We also have an active Eco Eglwys work group who are working with us to strengthen our response to climate justice.
The future
Experts are warning that despite the steps agreed already, not enough has been put in place to stop the temperature rising to 2.5 C. There have been good strides forward but ultimately not enough. With COP26 ongoing, there is a lot of pressure to make greater commitments before it becomes too late.
The steps forward are a great sign of the effect of the pressure put on government by local people including YCCN, but more is still needed to cause a significant change for the future of mankind.
Climate change and young faith
Our part in the YCCN Relay to COP26 was part of our strategic goal to engage young people in the ongoing climate emergency discussion.
Since then, our aim has been to help them consider Faith through programmes such as sixth form climate emergency conferences in schools across the Diocese. These have been successful and received positive feedback, our hope is that this will lead to producing a video documentary with help from the Centre for Alternative Technology to show the continued support for tackling climate change from the young people in our Diocese to ensure the conversation doesn't stop at the end of COP26.
How can you get involved?
Contact Sam Robinson, Young Faith Matters Engagement Worker, for advice about engaging young people in climate change.