How to add your church to Google Maps
Google Maps is by far the most used navigation app. Millions of people search Google to find places to visit in their local area or while their on holiday. As our church buildings begin to reopen after lockdown, every church should be using Google My Business to manage their online presence.
My adding our claiming your church on Google Maps & Search you can:
Upload good quality photos of your church.
Add a link to your website.
Update your worship or opening hours.
Keep your contact details up to date.
Respond to reviews.
Lets get started.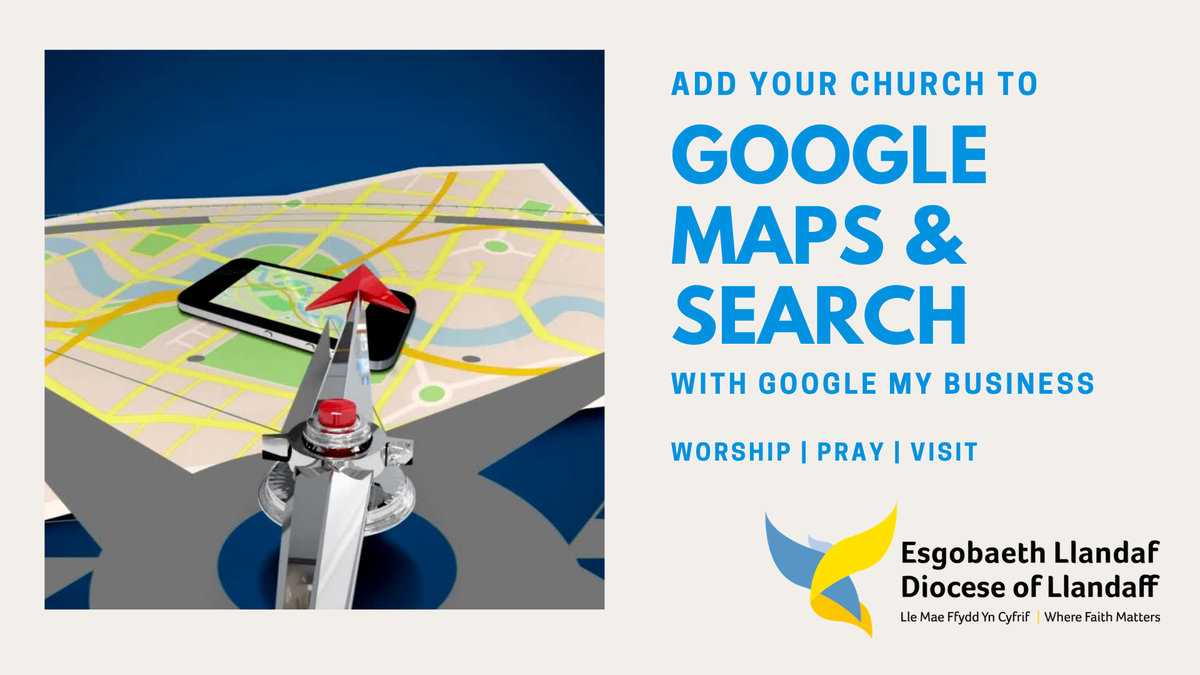 Claim your church on Google Maps
Chances are your church is already on Google Maps. If that's the case then all you need to do is to verify your listing.
1, Go to Google Maps.
2, Search for your church.
3, Click the name of your church or choose the correct one.
4, Click Claim this Business then Manage Now.
5, Select a verification option then follow the steps to verify your church.
---
TOP TIP: Make sure you add a business description. This should be a short, engaging paragraph about your church. What is your purpose? What is your tradition? What will people experience when they visit?
---
Add your church to Google Maps
If you are sure that your church is not on Google Maps, then you will need to add your church.
1, On your computer, go to Google Maps
2, There are three ways to add your church:
Enter your address in the search bar. On the left, in the Business Profile, click Add your business.
Right-click anywhere on the map, and then click Add your business.
In the top left, click Menu then Add your business.
3, Follow the instructions to finish signing up for Google My Business.
---
Top Tip: Choose the most specific category for your church. Google has categories for most denominations so be specific. Choose Anglican Church instead of just Church or Christian Church.
---
Getting the most out of Google My Business