Knitted Christmas Tree to be turned into blankets for the homeless
Caerphilly & Eglwysilan Mothers' Union have knitted a huge Christmas Tree which will be recycled into blankets for the homeless after Christmas.
Meanwhile, in Merthyr Tydfil, St David's Church Knit & Natter group have created a knitted Christmas angel that will become baby blankets for families in need.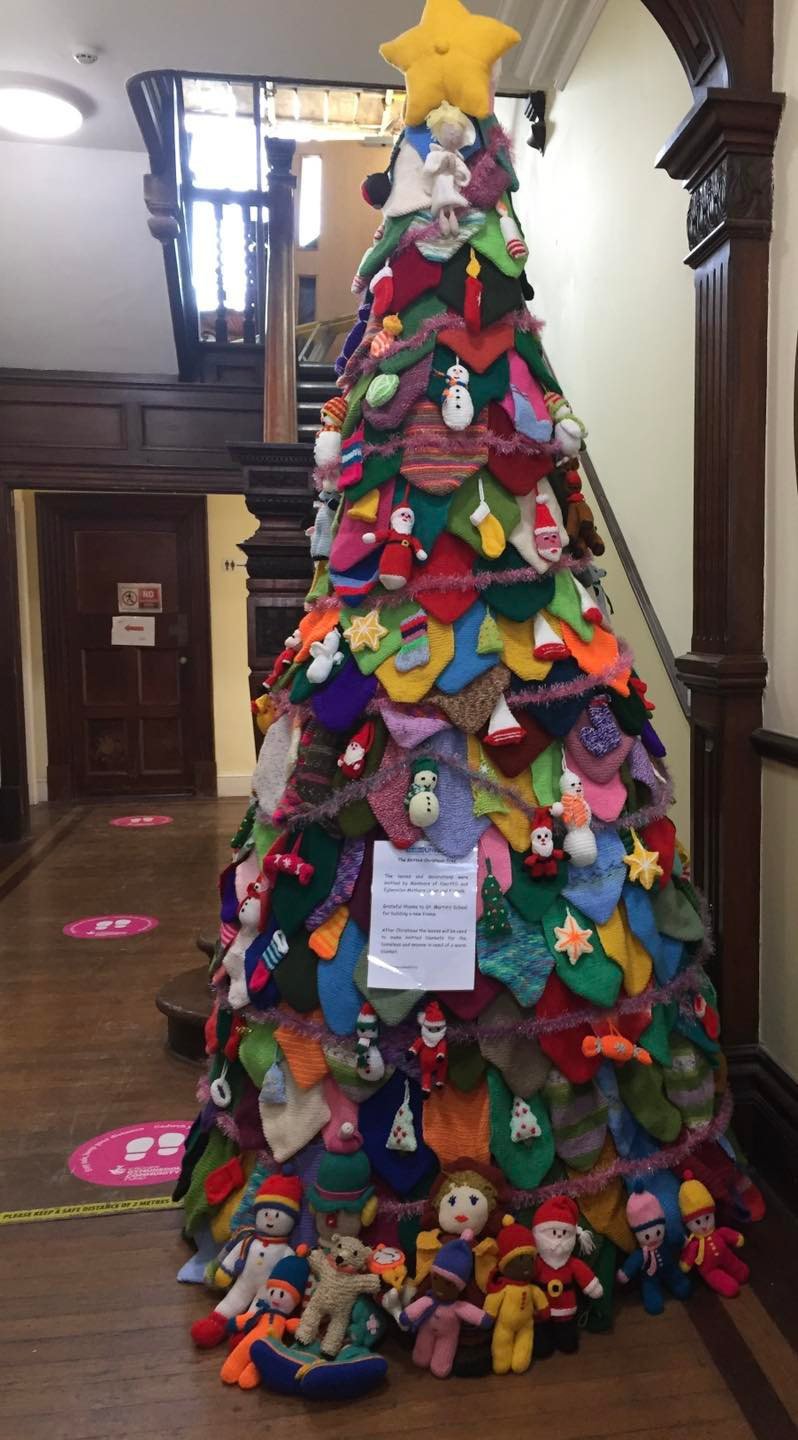 Members met during their weekly Knit 'n Natter sessions to knit over a 1000 rectangles and fold them to make leaves for the Christmas tree. Pupils from St Martin's School Caerphilly also helped by creating the Christmas tree frame. The 8ft Christmas tree is an eco-friendly gift for the community and is on display at the Caerphilly Miner's Centre for the Community.
After Christmas, the tree will be dismantled, and the leaves made into blankets to be distributed to the homeless and those in need of a warm blanket.
Sue Rivers, Mothers' Union Llandaff President says, "After months of knitting it's wonderful to see this project come alive. The knitted tree looks superb. I'm so glad to see much-needed outreach projects going on in the community.
"The tree will bring joy to those who visit it and comfort for those in need after Christmas. This is our Christmas gift to the local community."
Mothers' Union Knit 'n Natter members meet regularly throughout the year over Zoom or face-to-face in members gardens when it was safe and warm to meet up. On average, the knitters make 30 blankets a year and donate them to homeless charities.
Bethel Baptist church and members of the local community also contributed to the Christmas tree project.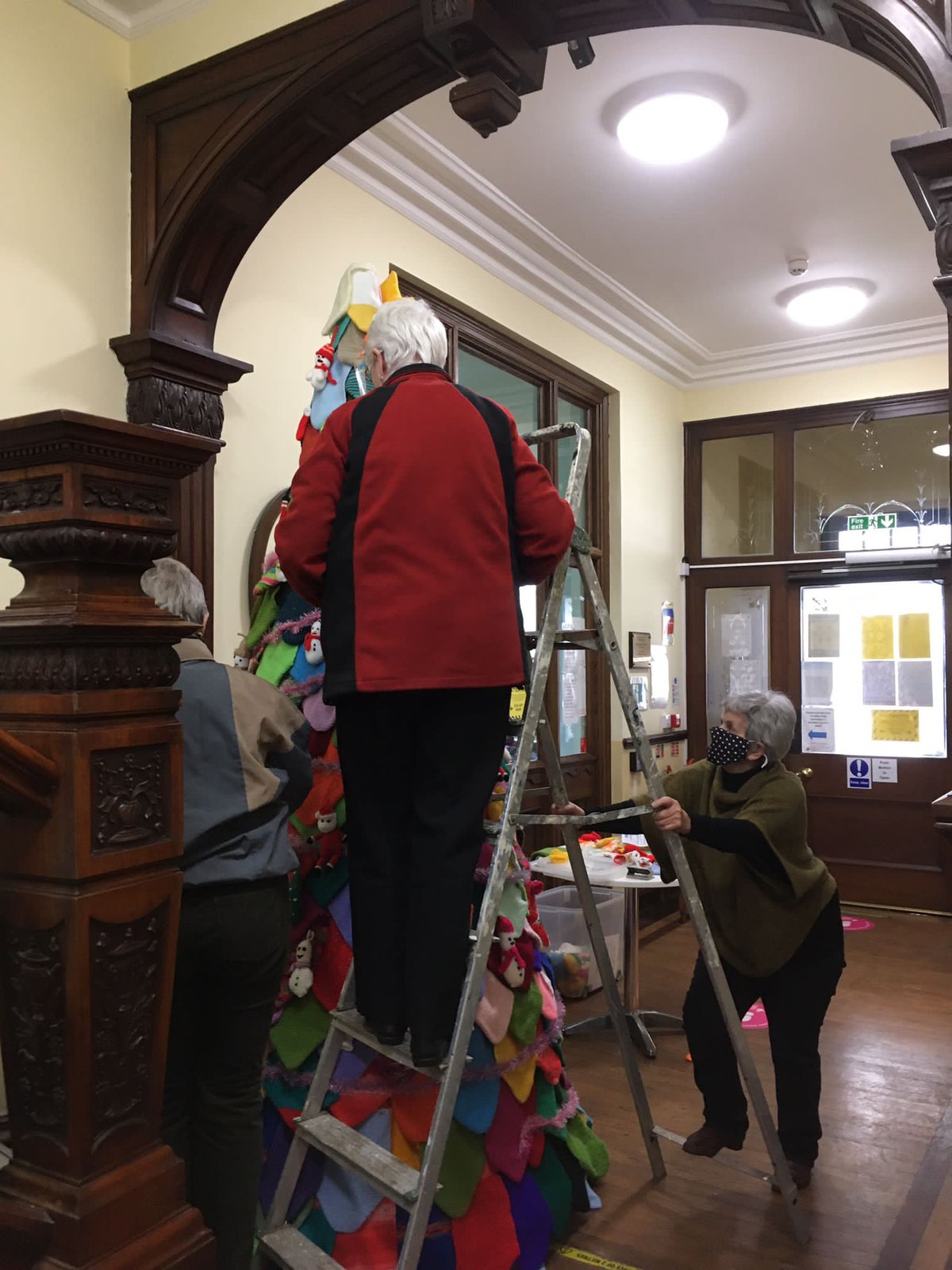 Yarn-bomb Christmas Angel to become baby blankets for families in need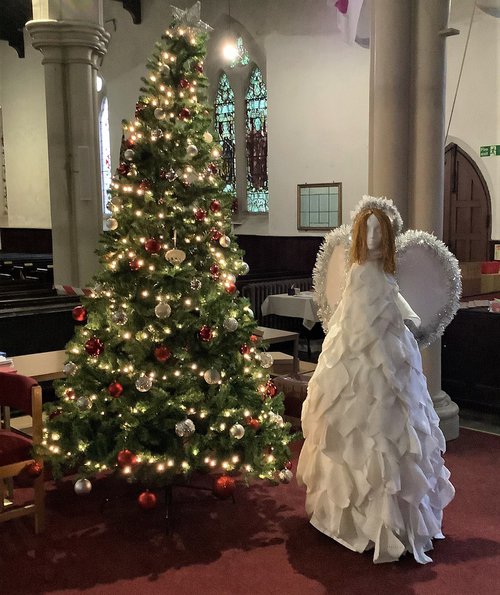 The Knit & Natter group at St David's Church, Merthyr Tydfil, have created a beautiful Christmas angel from white knitted squares with gold wool for her hair.
The squares will be made into baby blankets in the new year for local families in need.