"Know it to be true. Llandaff is proud of you."
Bishop June's Sermon for Chrism Mass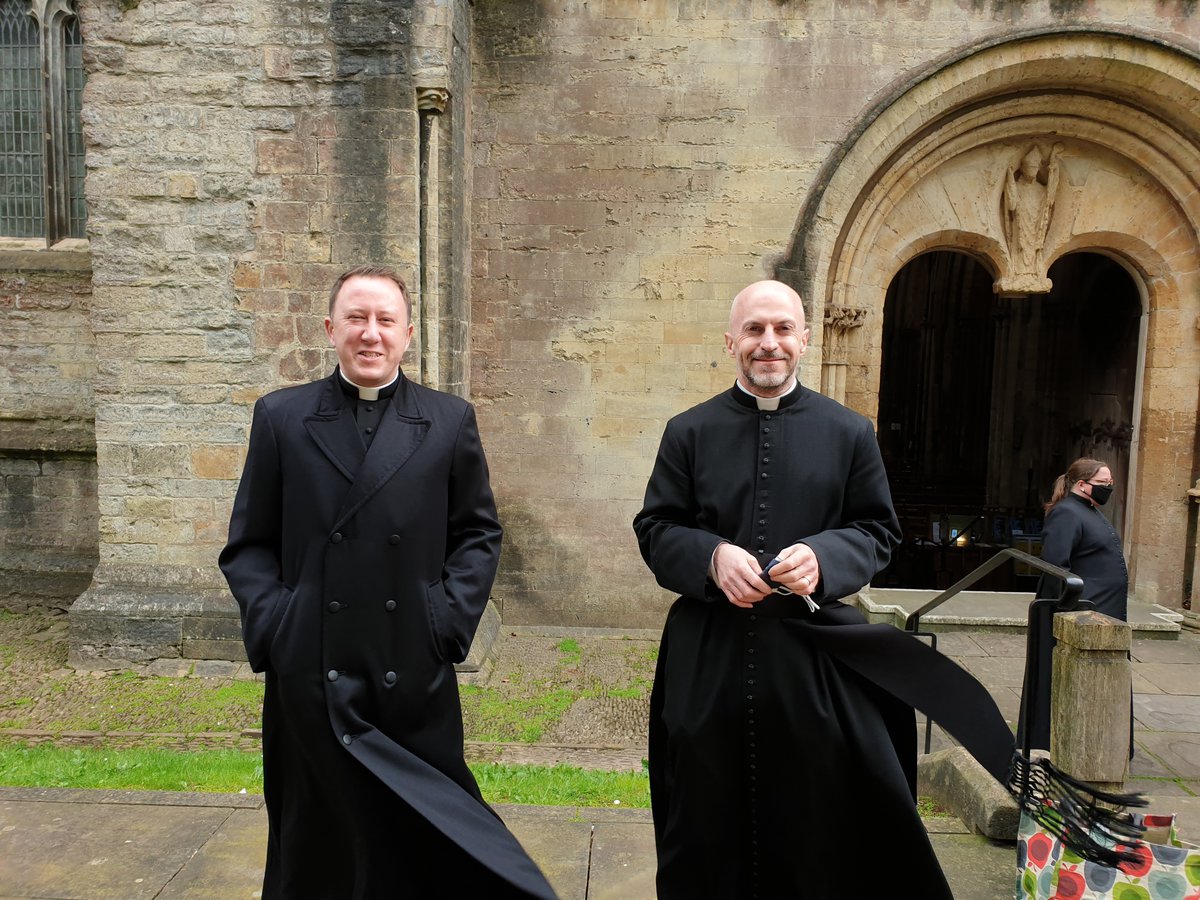 Last week I had a number of meetings with Area Deans and Ministry Area Leaders reviewing where we find ourselves as a diocese, in our deaneries, and in the Ministry Areas. Somewhere in those discussions talking about our experience of this last year the comment was made that
"None of us have been the priests we wanted to be."
This disturbance isn't, of course, a unique experience to clergy. We share our life with people whose habits and expectations, their desires and resilience have been dismantled by this health crisis. All our conversations are dominated by the conditions into which we've been forced to live, restrictions forced upon us, disappointments, hardships and for some sickness even leading to death. In the language used by the Apostle Paul our communities have been afflicted, perplexed, and struck down.
The experience may have been shared across our land but there is a particular impact on those of you who faithfully pursue an ordained ministry. I want to recognize it on this day when we reaffirm our ordination vows.
What ministry means looks wholly different to us than it did 15 months ago.
We are church largely without buildings
We are pastoral encounters largely without meeting with people
We are funerals which feel as cruel as the deaths which are being grieved
We are a community of faith largely without the Eucharist
We are not Confirming people in the faith
We are sick of Zoom meetings and praying on screen, however much we've impressed ourselves with our digital agility, our reach to new audiences, and a greater sense of spirituality at home.
Given all this, what kind of deacons and priests do we wish to be, are we able to be?
As we step once again into the triduum, recalling the suffering and victory of Jesus Christ, and as we bless oils for the continuity of our ministries, let me answer these questions by reminding you of the deacons or priests you have truly been in this Covid year.
Firstly, I am proud of the courageous servants of the people of God you have been in these days.
Do you know, much of courage isn't about bold gestures, lavish sacrifices or publicized stands. Courage is often about perseverance when it's hard to keep going. It's about adapting when it's the familiar what comforts us. It's about integrity when we'd rather take the easiest route.
That reading from Isaiah Chapter 6 will take many of you back to your ordination. It's heady stuff, that sense of the majesty of God in the temple: which led the prophet to offer himself to God's call. The new Archdeacon of Llandaff, who we will announce next weekend, spoke in his interview of a similar encounter with God's presence when worshipping in Durham Cathedral. You can ask him about it when you meet him in September.
But you may have heard me say that I object to how we edit this reading at ordinations because we cut it short, stopping at the point when Isaiah says "Here am I; send me!" If only we finished reading this chapter, as we did this morning, we'd have a different perspective on ministry, from the one centred on a temple filled with smoke and angels.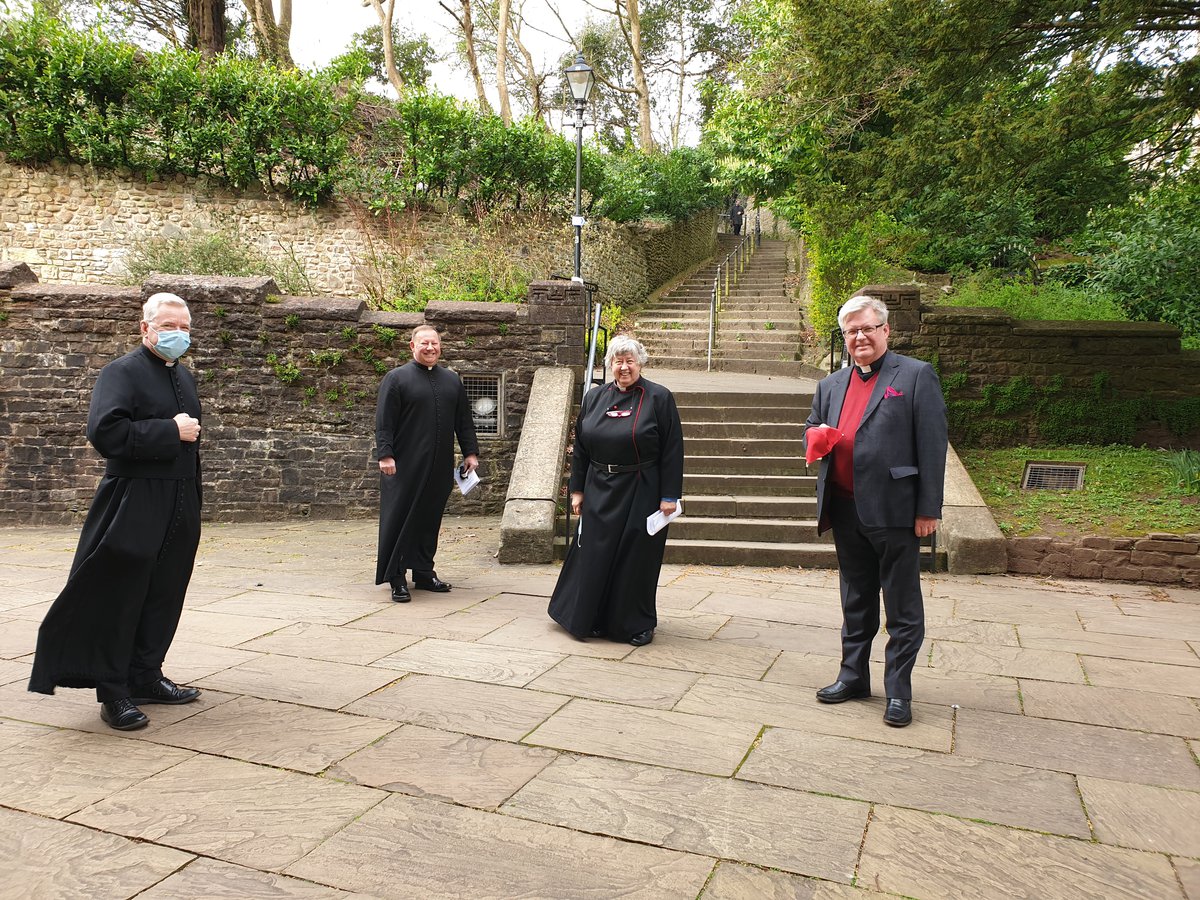 Isaiah was going to need courage because God makes it clear to him that his life as a prophet was going to be largely unrewarding and fruitless. By fruitless we mean that people weren't going to respond to his message, their minds would be dull, their ears stopped and their eyes shut.
As we have done in our own way this year, Isaiah would lament to God 'How long, O Lord'. He would see the land made desolate, the people suffer trauma, and he is given – shortly after that triumphant sense of God's sovereignty - he is given one of the most powerful but bleak images of prophetic literature. A terebinth, a small gum tree, and the mighty oak; both are felled and their stumps stand as spectres on a wasteland. No words could express as vividly as the stump of a tree the challenge Isaiah was going to face.
And yet, and yet that very stump is called a 'holy seed'. Out of the people's resistance to faith and the brutal landscape, all that Isaiah will find harsh and painful, out of the stump of trauma God plants 'holy seed', a place of new growth.
But for that calling to be courageous Isaiah needed to live a life of perseverance, adaptability and integrity. We're left in no doubt that he was going to have to find those qualities alongside occasionally feeling crushed, despairing and forsaken. That's what makes it courage.
Your ministries are not unrewarding and they're far from fruitless, but we too have to build the capacity to see the holy seeds which God will bring out of the stumps in our landscapes.
Then secondly, our reading from 2 Corinthians named another quality to our ministry, one I see in you as you press forward to what a Covid future holds. You are courageous but you are also being continuously transformed into the image of God, the image of the life of Jesus.
That is why we do not lose heart. And we do not proclaim ourselves. As we believe that it is Christ at work in our ministry so we commit to continuous improvement: to learn together, to make mistakes together, to talk about 'we' and not 'I', to ask ourselves how we might do things better. We don't make blame or cynicism our style but instead we look to God's extraordinary power to transform us.
You may get bored with me always talking about the importance of teams, but it is by working together that God best transforms us into his likeness. Without my colleagues I would be nothing, with them I'm more likely to see things as Christ sees them.
And thirdly, asking who are the deacons and priests we wish to be; courageous, continually transformed into the likeness of Christ, and above all else relational because God himself is relational.
"A dispute also rose among them as to which one of them was to be regarded as the greatest"… Peter says 'Lord, I am ready to go with you…' and Jesus replies 'Peter, before a new day dawns you will deny you know me.'
Our gospel begins and ends on this Maundy Thursday with the conflict and corruption of relationships. All the disciples wondering who had power and what they could get for themselves out of the community of the kingdom. Peter who will deny he even knows Jesus.
The way of Jesus is to see relationships in the way God sees them, as big, and mutual and vulnerable.
The way of ministry is to know Jesus and to be known by him.
We can only be deacons and priests as we make visible the life of Jesus. Today and tomorrow, we again recall that life as one who serves, one who suffers, one who surrenders himself wholly in sacrifice to the will of the Father.
Serving, suffering, surrendering, sacrificing. These are relational virtues, all of which I have seen manifested in your ministries this year. You have wept with stress and frustration and exhaustion at not being able to fulfill what compassion and calling have asked of you.
But you have fulfilled it.
You have been courageous beyond measure.
You have continuously improved: as the challenges increased so did your willingness to rise to them.
Most of all you have never let go of the relationality which makes us human and makes us Christian.
Know it to be true. Llandaff is proud of you. You are deacons and priests telling a joyful story, growing the kingdom of God, and building our capacity for good. You are beloved of God and in you he is well-pleased.