South Wales' first-ever church heritage festival launches this June
Ten historic churches across South Wales will open their doors this June for the first-ever Churches Unlocked Heritage Festival. Churches Unlocked is organised by the Church in Wales Diocese of Llandaff and will run over nine days from Saturday 18 June – Sunday 26 June.
The festival will celebrate the historical importance of churches to Welsh heritage and culture, and champion their role in the local communities as places of spiritual wellbeing and community engagement.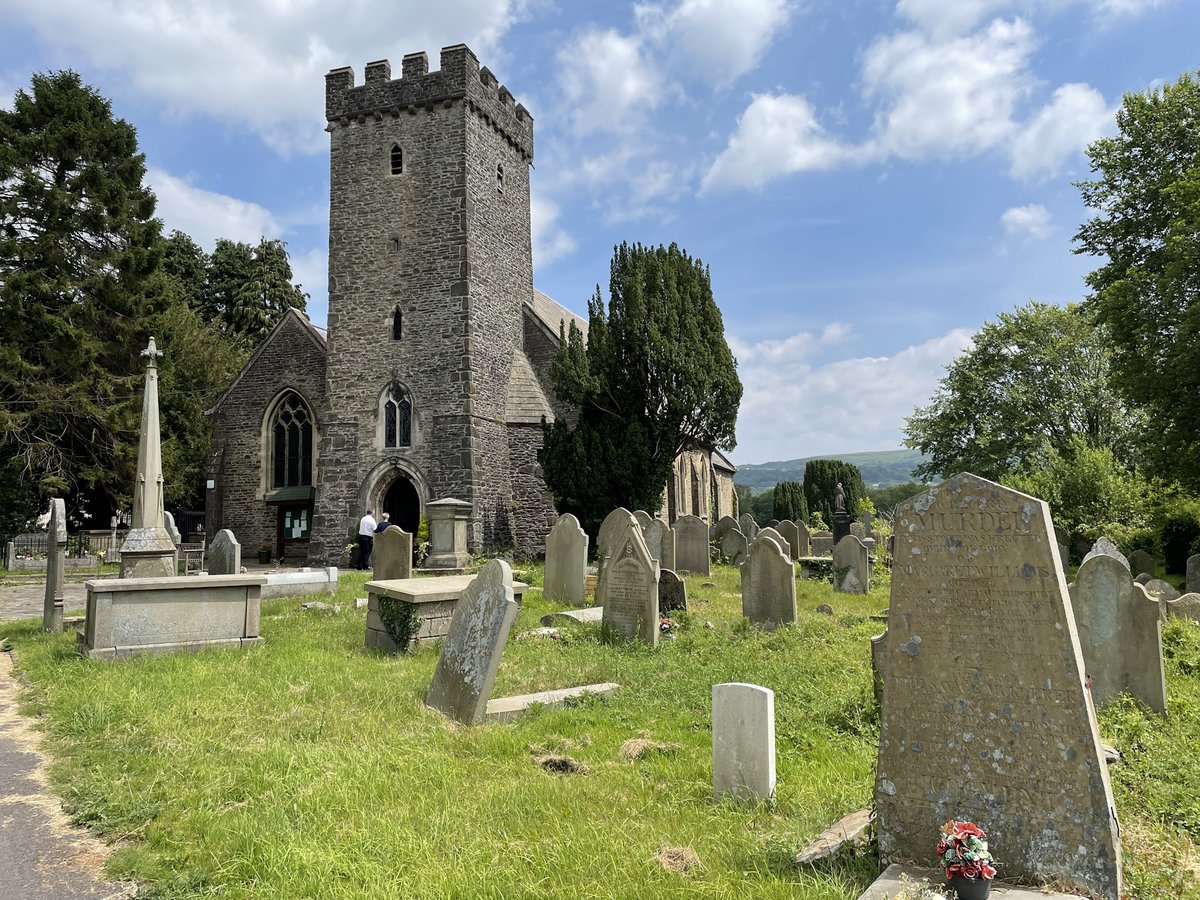 The ten churches have been chosen for their historical importance and hidden history. They include churches in Cardiff, Neath, Port Talbot and Vale of Glamorgan, and some are generally not open to visitors.
Visitors can also try their hand at bellringing, designing a stained-glass window, hiking in the countryside or taking part in eco activities in one of the many green-haven churchyards. At St Catwg's Neath, true crime fans can discover the 19th century 'murder stone' and find out more about the unsolved murder of Margret Williams in 1822, while spy fans will enjoy the monument to a World War II spy-turned-monk. There is also opportunity to enjoy traditional church hospitality of homemade tea and cakes.
---
We want to provide a positive and enjoyable post-Covid experience for everyone.
---
Sarah Perons, Churches Development Officer, says "Because of Covid, over the past two years our churches have had to remain closed for much of the time. Our buildings are now open again and we want to encourage churches to take the opportunity to be open and welcoming to visitors. We want to provide a positive and enjoyable post-Covid experience for everyone.
"Churches are some of the most important historic buildings in Wales. They are often described as landmarks in place and time. They tell the stories not only of their local communities but also the narrative of the development of art and architecture in a Welsh context.
"Social media is full of gorgeous photos of eye-catching church architecture and art and we know there is considerable public interest in church visiting and tourism. You don't need to attend church to have an interest in its local history and architecture. You can appreciate the building as an important and beautiful historical landmark."
Christopher Catling, Chair of the Welsh Historic Places of Worship Forum, said: "I applaud this initiative. Wales has great potential for sustainable tourism based on our rich heritage of historic church buildings. I hope this festival will encourage many more churches and chapels to open their doors in future, to welcome visitors and share the qualities that make church, chapel and burial ground such special places."
Deputy Minister for Arts and Sport, Dawn Bowden, said: "This is an excellent initiative and I'd like to encourage people to take advantage of the opportunity to visit these wonderful buildings and discover more about the stories they hold."
Churches Unlocked hopes to attract people of faith and people who may have never visited a church before. By hosting engaging events for all the family, the festival aims to promote church buildings both as places of worship and tourist attractions.
---
Wales has great potential for sustainable tourism based on our rich heritage of historic church buildings
---
Research carried out on behalf of the National Churches Trust in 2018[1] showed that a quarter of British adults would be more likely to visit a church building, chapel or meeting house as a leisure activity or tourist attraction, if there were visitor friendly facilities. One in five would be more likely to visit if there were cultural events or if the building was unlocked for visitors.
Churches Unlocked launches on Saturday 18th June at Llandaff Cathedral and features Alys Huws, official harpist to the Prince of Wales, young musicians from the award-winning 'Making Music Changing Lives' project in Ely, Cardiff as well as Cathedral tower tours, eco-fun for children in the churchyard and a stained glass design workshop.
Churches Unlocked takes place Saturday 18 – Sunday 26 June. For more information visit 'Churches Unlocked' Festival - LLandaff Diocese (churchinwales.org.uk)