What makes Citizen Church different?
Happy Birthday, Citizen Church! It's been one year since Citizen joined our diocese and it in that time six people from Citizen have been put forward for ordination. How did they do it? Rev Andrew James, Interim Director of Ordinands, went along to find out.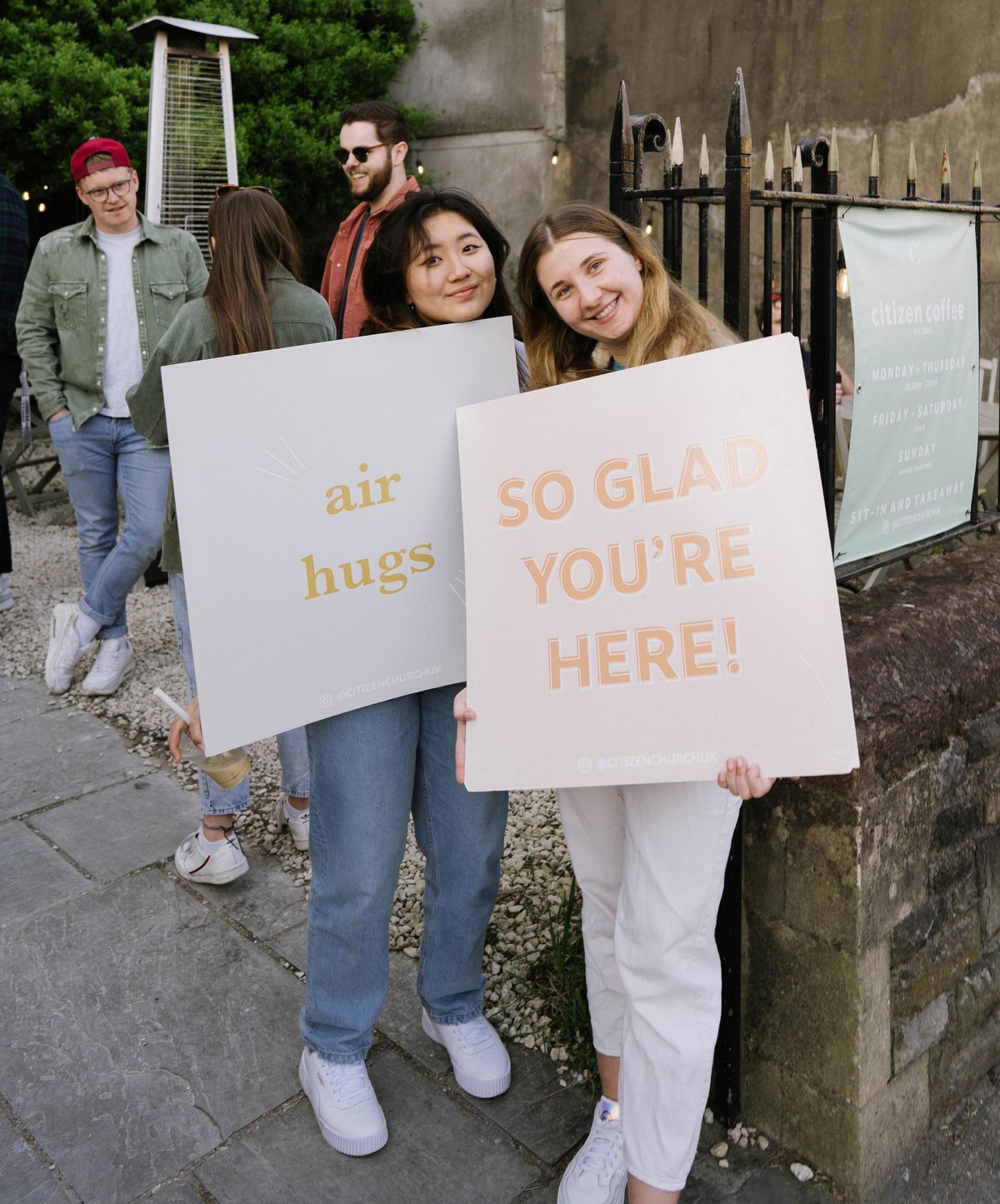 I must confess, while I was looking forward to worshiping at Citizen church, I was feeling a little anxious because in truth, I didn't know what to expect. Was the service going to be a Eucharist? Will I know any of the hymns? Will I feel old? (at the grand age of 53). These and many other questions were running around my head as I crossed the threshold of the church.
I was there in my capacity as Interim Diocesan Director of Ordinands and in its first year in Cardiff they have produced no less than six young trainee priests (ordinands) who are either already in or just about to begin training in St Padarn's.
If anyone questions what a resource church is, then I would think that six ordinands all under 30 years of age would answer that particular question rather well!
---
In their first year in Cardiff, Citizen has produced no six young trainee priests
---
This month sees the 23rd anniversary of my ordination, and for all of that time I have served in many churches in or around Cardiff. To be honest, my ministry hasn't really changed a great deal in all of those years and I am eager to expand my experience of different forms of worship.
What makes Citizen different?
In its first year, Citizen church has attracted hundreds of regular worshipers. How on earth do they do it? What makes Citizen church different?
By the main door of the church stood an attractive coffee trailer. People were milling around drinking coffee and chatting, meeting each other and connecting. Someone came up to me and warmly introduced themselves and, clutching my coffee, I walked with them into the church. Inside, upbeat music playing. There was a counter where people were handing out fresh danish pastries, coffee and fruit (I took the fruit).
For the next 20 minutes I wandered around introducing myself to fellow people and listened to their stories. As the church was filling with worshippers there was a buzz in the air, and I noticed a heightened feeling of anticipation as people were greeting each other and chatting.
This was a more diverse congregation than I had expected, I met young adults and students who obviously felt at home here, there was a good number of families with children of all ages alongside people 60 years old and above.
Citizen Service
As we approach 11.30 Ryan (the vicar) ascended the stage and welcomed everyone. He stated clearly what the Citizen church is about and how to get further involved in the community, either by exercising a ministry or attending a 'hangout' during the week for prayer and study. After prayer we launched into the service with a few worship songs. I use the word launch intentionally as this was beginning to feel like real event.
The lyrics were displayed on screens attached to the lighting gantry above the raised stage, which was located in the middle of the nave with seating all around. The quality of the band was outstanding. The songs were easy to sing and before long I found myself singing and feeling the lyrics in a way I'd never before experienced.
---
I was tapping into feelings that had laid dormant since the early days of my faith
---
The service continued with prayers, a passionate and engaging talk by Brianna (a newly selected ordinand) and further prayers and worship songs. I became more and more aware how happy and comfortable I was. I had a strong feeling of God's presence in a way I hadn't experienced in a long long time. It was as if I was tapping into feelings that had laid dormant since the early days of my journey of faith - a sense of enthusiasm and purpose that had perhaps become dulled over the years.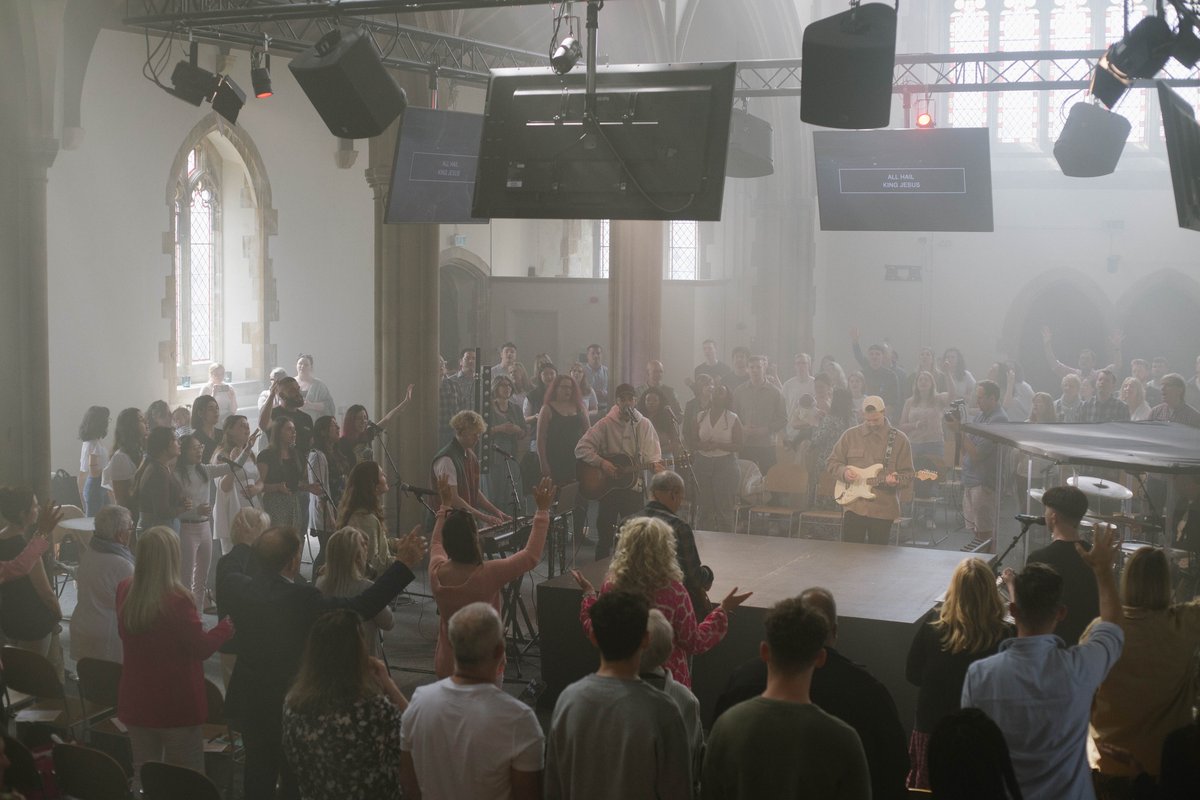 As the service ended I realised that although the worship was different from what I was used to, I'd connected to God through prayer, teaching and song and that was all that really mattered.
This is an Anglican church that joyfully serves, prays, proclaims the Gospel and looks to the future in hope and love. Little wonder then that younger people are coming forward from this church with an intense desire to dedicate their lives to God and his purpose.
I left Citizen church feeling uplifted and affirmed in my own ministry, I even found myself smiling and humming one of the songs to myself as I drove home. I'm looking forward to returning, it will have to be soon because my wife wants to come.
What's next for Citizen?
The diocese has invited Citizen to plan two new churches in Senghenydd and Pontypridd. Both church plants launch later this year.
Senghenydd
"We have been given the opportunity to revive the church in the area and rebuild the space to enable it to become a buzzing hub for the community once again. Our vision is to create a church that supports and represents the people of Senghenydd, enabling them to explore faith, while also nurturing and caring for the community – injecting new life and energy into the building. We are aiming to start a Tots and Toddlers group for the families and little ones in the area. We want it to be a place where the children can play and grow together, and for the parents to build community and connect with one another.
From September 2022, we will be launching an all-family 4pm service in the church, with loads of fun and interactive games for the kids to get involved with, as well as songs and delicious snacks. We'll also be providing dinner for the kids toward the end of the service."
Pontypridd
"Citizen Church Pontypridd is launching in September 2022! Just 20 minutes north of Cardiff, Ponty is a growing market town at the start of the Valleys and is home to many young families and thousands of students. St Mary's Church is over 180 years old and is an iconic Victorian building that was home to many of the area's most famous historical figures, many of whom are buried in its churchyard. This building has stood at the centre of the community for many years, but over time the congregation at the church has gradually declined. We would love to bring the vibrancy and energy back to this beautiful building and restore the church to the thriving hub that it once was.
We plan to start with a morning service complete with Citizen Kids, where the children will be developed and invested in while having the best morning of their week. We will also be launching an evening service aimed at the students and young people of Pontypridd, complete with Papa John's Pizza and lots of incredible things to look forward to."
Discover Citizen Church