When Prince Charles met Citizen Church
Citizen Church was recently invited to meet with HRH the Prince of Wales and tell him about the first HTB church plant in the Diocese of Llandaff. We're delighted to hear that Prince Charles was excited about the diocesan plan for the revitalisation of the church.
Brianna Rouse, Creative Pastor at Citizen, tells us more.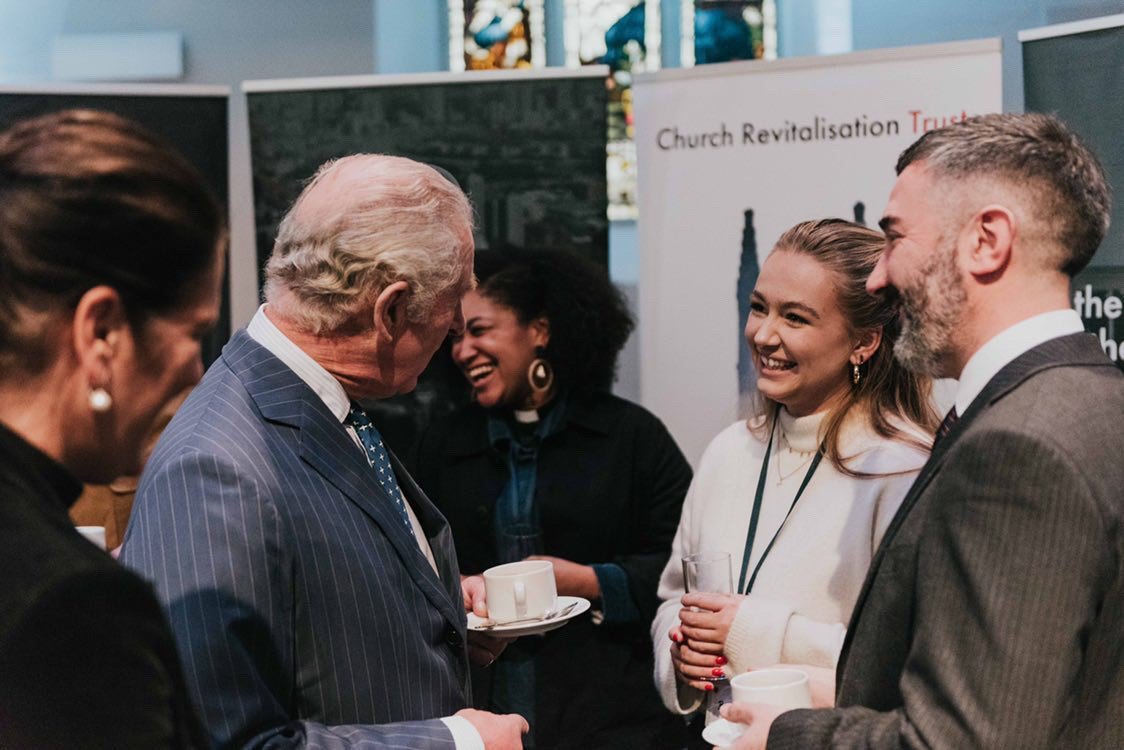 We were thrilled to be invited to talk to Prince Charles about church planting. He was keen to hear how we'd found planting a Church in Wales in the pandemic. He was excited to hear about the diocesan plan for the revitalisation of the church and was interested in how we have been reaching non-Christians.
We had the opportunity to speak to him about Citizen Coffee and how key that has been for building community during lockdown. Lots of people have found a sense of belonging by hanging out with us and having a coffee in the courtyard.
He was particularly interested about the Love Christmas campaign. This is a national initiative where a network of thousands of churches and local organisations deliver bags of kindness. This year at Citizen, we aim to deliver 10,000 bags to students, refugee and asylum seeking families, prisoners and their families, new mums in hospitals, vulnerable youth, survivors of human trafficking. We are grateful to be working with churches in the Calon y Ddinas Ministry Area. It means we can reach out to many more people across Cardiff.
We've also teamed up with Caerphilly Ministry Area to bring Love Christmas to Caerphilly and Aber Valley. Sam Robinson, Engagement Worker for the Diocese of Llandaff, is working with the Ministry Area to deliver bags of kindness to:
We were also able to share with Prince Charles our invitation to plant in Senghenydd in the New Year and Pontypridd later in 2022. It felt amazing to share this news.
Christmas at Citizen
It's starting to feel a lot like Christmas at Citizen. Last week, 400 people attended their Carols by Candlelight service. Watch thehighlight reel on Instagram.
They have also released a new Citizen Worship video and a Citizen Kids Christmas video. Enjoy!
Little Drummer Boy | Citizen Worship
Citizen Kids Christmas!
Discover Citizen Church
Citizen Church launched in 2020. Citizen a church for the 99% of people who don't currently go to church, a church where you can belong, no matter who you are, where you're from or what you've done. Citizen Church is part of the HTB network, and is a plant from Holy Trinity Brompton and Harbour Church Portsmouth.
Find out more about Citizen Church www.citizenchurch.org.uk