Youth prayer events to focus on spiritual and mental wellbeing
A new monthly prayer event for young people to experience spiritual wellbeing is launching in the Diocese of Llandaff
The Young Faith Matters team have teamed up with PYC Christian Youth Network and Penarth Youth Club to provide a monthly prayer space to help young people focus on their mental and spiritual wellbeing after Covid. Young people will learn about the power of prayer and discover new ways to incorporate prayer into their everyday.
The first monthly event takes place on Zoom Friday 28 January at 7.30pm.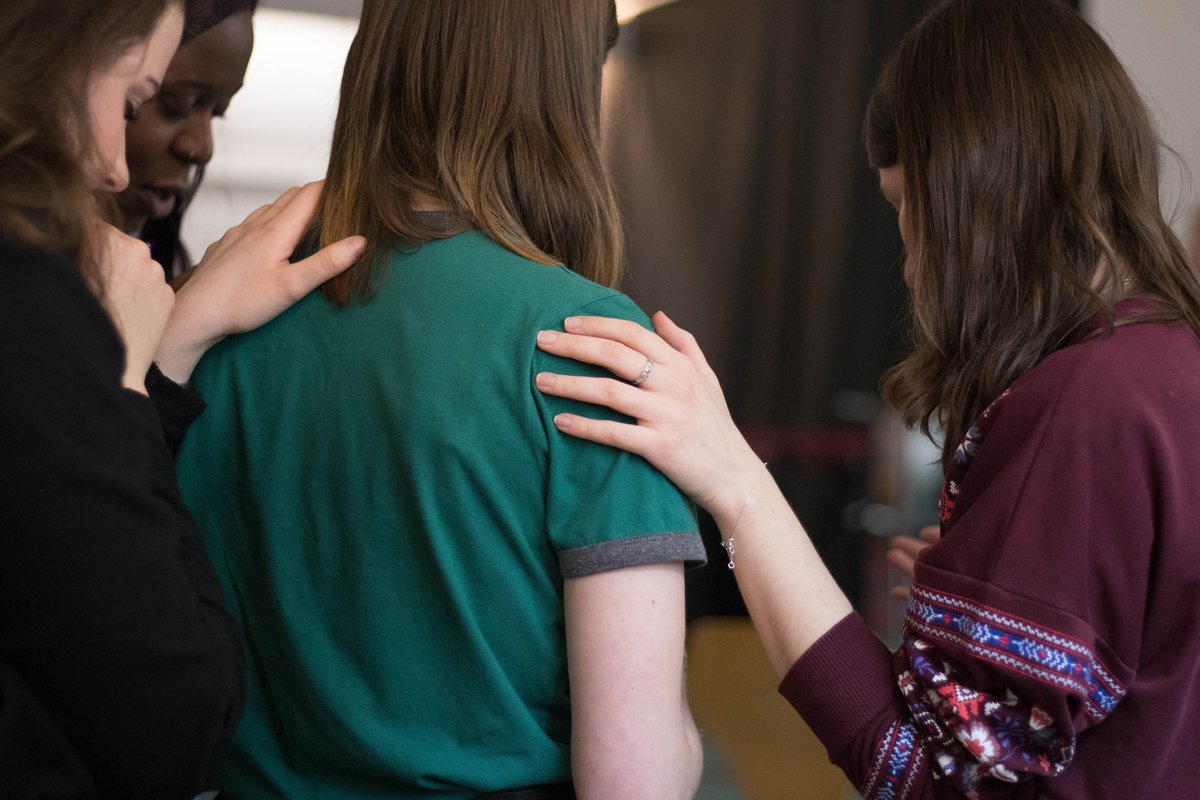 The prayer event will be hosted online and in person and is a joint ecumenical venture between All Saints Penarth and St Catherine's Church Pontypridd in the Diocese of Llandaff and Tabernacle Baptist Church Penarth and St Cather and Temple Baptist Church Pontypridd.
These events have been organised following survey results released last year that found young people are twice as likely to pray than older people. Findings from the Savants ComResPrayer and Church Attendance Survey, released September 2021, showed that:
51% of 18 to 34-year-olds say they pray at least once a month, compared with 24% of those aged 55 and over.
49% of the younger age group attend a place of worship every month, compared with 16% of over-55s.
Steve Lock, Senior Engagement Worker at the Diocese of Llandaff, says, "I strongly believe that as we seek to engage young people across the diocese through faith, enabling them to connect with God has to be central to what we do. We all encounter God in different ways, but stopping to take time to pray and reflect on our relationship with God can be important for our mental and spiritual wellbeing.
"Lockdown has be tough for young people so our prayer sessions are a time to step back, take stock of our feelings and recognise how prayer can provide spiritual refreshment."
Owen James at Tabernacle Baptist Church adds, "Prayer is one of the spiritual disciplines that young people struggle with. The perception of it being boring and not involving a phone is off putting. The idea of it being a conversation with God is mind blowing. When they get into it, as we hope these series of events will bring about, it can be life changing."
The Young Faith Matters team are also hosting a 24-7 prayer week at St Peter's Old Cogan, Penarth to coincide with Thy Kingdom Come and the Queen's Jubilee celebrations during the week of 29th May – 5th June.
Join the prayer group
Email Steve Lock to sign up to the prayer group stevelock@cinw.org.uk
---
A prayer for our young people
Father God, whatever we're doing right now we stop and think about the young people we know.
As we remember their faces, we thank you that you know every one of them and love them more than we do. We ask that you encounter them with your love, reach out to them with your compassion and bring each of them to their own experience with you?
Christ Jesus, build your kingdom among young people across our diocese, inspire your church to invest in our young people and equip us to disciple these young lives.
Holy Spirit fill us anew and strengthen us to do the work you've placed in our hearts.
Amen
---