Diocesan Conference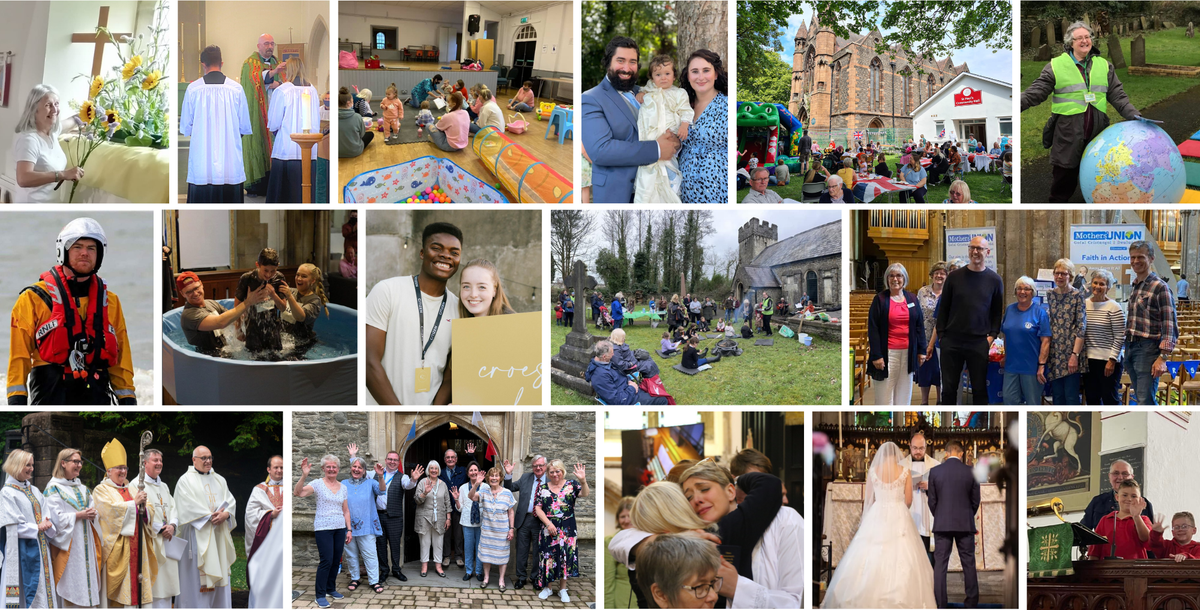 This page includes registration and documents for preparation for the Diocese of Llandaff 2022 Conference this September:
Register for the First Day of the Conference
Register in advance for the business session of the conference which is held on Thursday 22nd September at 6pm on Zoom.
Register for the Second Day of the Conference
Register for the second day of the conference held at St Teilo's Church in Wales High School, Circle Way East, Llanedeyrn, Cardiff CF23 9PD on Saturday 24th September from 9:30am.
Agenda 2022
Diocesan Conference We are Church are agenda is now available.
Reimagining Deaneries in the Diocese of Llandaff
This document looks at the aim, rationale, process and statistics behind the reimagining of deaneries in the Diocese of Llandaff. It will be considered on Saturday 24th September. Please consider this paper over the summer and discuss it with others in your Ministry Area so you are ready to give your input at Conference.

Report of the Diocesan Standing Committee 2021 - 2022
The Diocesan Standing Committee (DSC) has met three times since the last Diocesan Conference held in September 2021.
During these regular meetings, the DSC has discussed: Ministry Areas, Diocesan Vision, Citizen Church, Messy Church, Diocesan Constitution, Diocesan Board of Finance, Diocesan Conference, Vice Presidents of Diocesan Conference, Clergy Survey, Diocesan Office, and Reorganisation of Deaneries.
Diocesan Conference is invited to note the contents of this report and the work of the DSC on its behalf. This and the other papers below are to be discussed on Thursday 22nd September.

Deanery Motion submitted by the Cardiff Deanery
"This Deanery Conference acknowledges and welcomes the setting up of the new Ministry Areas. We therefore called upon the Diocesan Conference and the Diocese to assist Ministry Areas to find appropriately qualified auditors and then to fund the costs of those auditors as this is a cost that should not be born by MAs alone".

Questions for Oral Answer
Elections
We are electing to the follow committees:
Diocesan Board of Finance (DBF)
Vice President of Diocesan Conference
DAC
Churches and Pastoral
Governing Body (Church in Wales)
Electoral College (Church in Wales
Visit the Leadership & Governance page to find out more about each committee and download the nomination forms.
Nominations are open from Friday 15 July and close 9am Monday 22 August.
Diocesan Conference 2021
LDBF Signed Annual Accounts 2021
These official annual accounts contain a report and financial statements for the diocese during the year ending 31 December 2021.

Presentations