Church blesses Cardiff care home to support care workers
Two churches in Cardiiff blessed The Forge care home in Ely on Thursday 25 June to support the incredible care workers who have been looking after local residents with important health needs.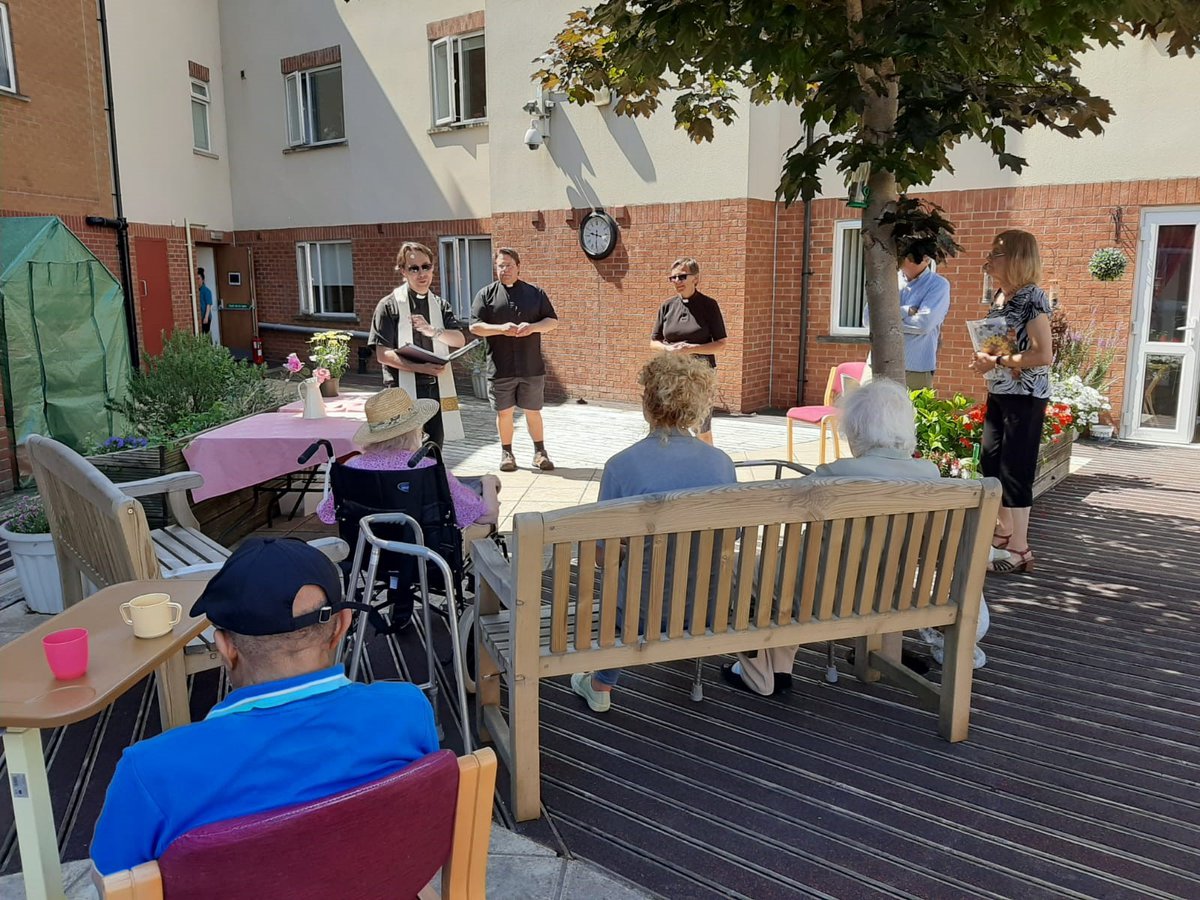 The Revd Jan Gould, Parish of Glanely and The Revd Jesse Smith, Parish of Caerau with Ely led the blessing which took place as part of the #LivingWage4KeyWorkers campaign that is being led by Citizens UK.
The charity is calling on the government to provide a £1.4 billion cash boost to bring workers up to the real Living Wage. Events took place up and down the country to call on the government use the July statement to award a real Living Wage to care workers.
The Revd Jan Gould said, "We wanted to show our support for the care workers at The Forge care home who do an invaluable job in our communities. Certainly in my parish a lot of our people are dependent on the work of care workers and we wanted to show our support by being here today."
The Revd Jesse Smith said, "We want to see a real living wage for all care workers across the UK and that is why we're here. We are glad to be part if this important campaign."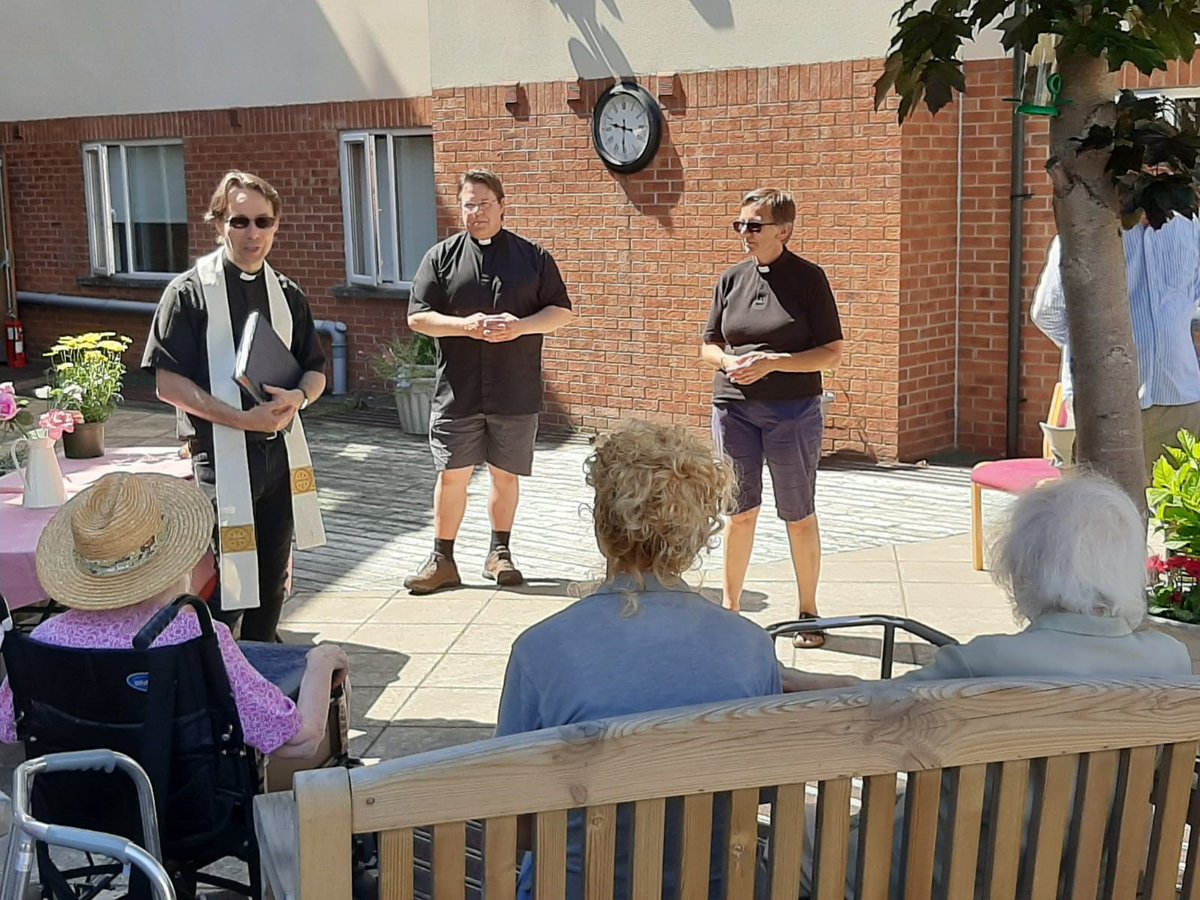 The Citizens UK campaign demands for 'Proper pay – Proper protection – and Equality with the NHS' for care workers. A petition appealing for Health Secretary Matthew Hancock MP to adequately fund social care and ensure care workers and all social care sector staff get at least the real Living Wage (£9.30 an hour and £10.75 in London) has been launched by Care Worker Tabitha, who spent 29 days ill with Covid-19 and was left reliant on food donations as her low paid, zero hour contract job leaving no safety net.
The campaign, which received backing from the Archbishop of York and Bishop of Durham alongside other faith, civil society and trade union leaders from the Royal College of Nursing and Unison NW comes as recent evidence from the Resolution Foundation reveals that almost half (500,000) of all frontline care workers currently earn below the real Living Wage, and new research from the Living Wage Foundation finds around 280,000 social care employees are in insecure and low paid work that leaves them particularly vulnerable to Covid-19.
Citizens UK is now live streaming national care conversations with stories from the front line, with the first conversation led by the Bishop of Taunton Ruth Worsley.
Get involved in the campaign